Graham Reid | | 4 min read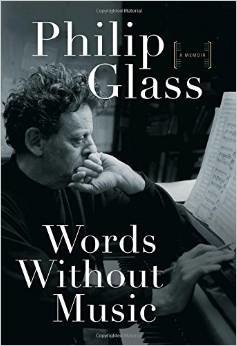 Recently when interviewing Princess Chelsea (aka Chelsea Nikkel), the conversation turned to how cheap is to make and put out music these days.
She laughed and said she'd done her album "for nothing" because she'd recorded it at home, and that CDs were cheap to get printed. Vinyl was different of course, but overall it was a fairly inexpensive process.
She then, unprompted, noted how many young musicians complain about not getting funding from NZ on Air and such places, and expressed her disapproval by noting that in most countries musicians get nothing by way of assistance.
Very true, and while we would always argue for government and private donor support of the creative arts, it's worth remembering that maybe society as a whole has no moral or fiscal obligation to provide a pipeline of funding for artists just because they feel they offer some social good.
Sometimes artists just need to either get on with the job, or get a job which helps them get on with it. Nothing wrong, in fact plenty right, about rolling up your sleeves.
That's one of the reasons this memoir by American composer Philip Glass is so interesting: As he notes, he didn't become a fulltime composer unti he was 41 and had 24 years of day jobs while he studied and composed.
And what day jobs! Aside from some lovely luxuries like transcribing music by Ravi Shankar while in Paris, Glass mostly rolled up his sleeves. He worked in factories and renovated houses in New York, teaching himself plumbing alongside many other skills.
"My curiosity about life trumped any disdain I might have had for working," he writes of taking a job in a steel mill in his hometown of Baltimore before going to New York to start his music studies, where he took a job loading trucks.
When, later in life, he met with Martin Scorsese to discuss a project (writing the score for Scorsese's film Kundun, about the young Dalai Lama) the director was talking at length about his noir classic Taxi Driver when he realised Glass was saying nothing.
"You didn't see Taxi Driver?" said Scorsese.
"Marty," Glass replied. "I was a taxi driver. During the time you were making the film I was out driving a hundred miles a night in New York City. On my night off the last thing I was going to do was see a movie called Taxi Driver."
When Glass did finally see Scorsese's film he thought, "Good lord, it was exactly like the people I knew who worked at Dover Garage!"
Such refreshing humour -- and telling observations about his Jewish family (he and his record store-owning father didn't speak for 15 years for reasons less to do with Philip marrying a Gentile than his father exacting revenge on Mrs Glass for exiling his own brother for the same thing) -- make for fascinating reading.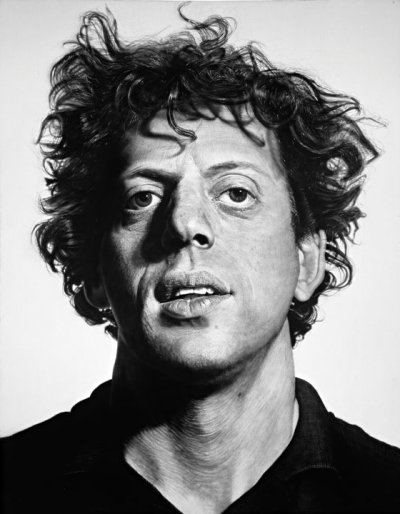 Across these page track many New York artists, composers and dancers who would subsequently become as famous as the author: Steve Reich (who also drove cabs, it gave composers the day to write), sculptor Richard Serra (whom Glass poured lead for), painter Chuck Close who photographed the young and unknown Glass in '69 and used him as source material for dozens of works, see right), Yoko Ono, Robert Wilson, choreographer Merce Cunningham, poet Allen Ginsberg and dozens of others crossed paths with Glass . . . and many of them collaborated with him in the Sixties, Seventies and beyond.
But in those decades before he became acclaimed -- eight years after a concert where there were more people on the stage than in the auduence he was selling out the Metropolitan Opera House with his production Einstein on the Beach -- Glass also traveled through Europe (he studied with Nadia Boulanger in Paris) and North Africa, many times to India (he'd learned tabla drumming from Alla Rakha in Paris and was on a lifelong spiritual quest) . . .
He started his own record company just to get his music out there and at one point sent out 120 letters to schools, galleries and museums in the hope of them allowing his ensemble to play there. He got nine replies and organised a 24-day tour.
This was, before fame, a live well lived. Something would come of it . . .
Glass explains how certain epiphanies lead him to his early minimalist style, and then others took him beyond it. He wrote his first symphony at 54.
His analysis of how certain kinds of opera and film scores can work (rather than how they usually do) is as revelatory to the reader as it was to him.
When he explains the broad thinking and unity of purpose behind his great works -- Einstein on the Beach, Satyagraha and Akhnaten -- it prompts you to considered them anew.
There are omission in this account, notably uncomfortable aspects of his personal life. When he discusses starting a relationship with painter Candy Jernigan (who became his third wife, she dying a decade later from cancer) he merely notes in passing that people were hurt. The obvious one was his second wife Luba Burtyk who is never mentioned. Nor is his fourth wife (they subsequently divorced), or others with whom he was romantically involved.
So this is Glass' memoir as he wants it told.
It remains a fascinating, and easy to read, book for its plain language and explains how -- through constant hard work, dedication and powerful self-belief -- he created a career for himself across genres and art forms, from dance to the music for popular films. After Juilliard he wrote music for primary school kids and high school orchestras. He was by instinct a collaborator, which helped.
He is admirably candid about being unconcerned with criticism of him doing "commercial work" if it allowed him to support the other. And, although conceding his early minimalist work was not widely accepted ("The needle is stuck!") he defends how those pieces work: You listen for the changes not the repetition.
And he comes off as a man not afraid of rolling his sleeves up, and one who can spend a few pages of his memoir telling you to work with lead with the same enthusiasm as he writes about the music.
Five years behind the wheel of a cab in dangerous New York in the Seventies -- one passenger was Salvador Dali -- when drivers were being stabbed for just a few bucks?
How many young composers -- even in these days of panic-buttons and in-car cameras -- would even consider a job like that.
Let alone work in a steel mill, renovate apartments, postpone a scholarship to study in Paris for a year so he could work as a composer in schools . . .?
Not many, if any . . .
Words Without Music a memoir by Philip Glass. Published by Faber & Faber. NZ$54
For more on Philip Glass at Elsewhere start here.