Graham Reid | | 2 min read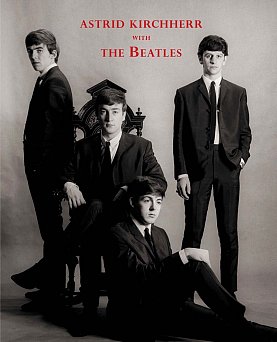 When the doco on Amy Winehouse came out it was hardly a surprise that there should be so much footage of her as a child, teenage performer and aspiring singer in the many years before she became famous. She, as with anyone born after about 1970, is of the generations when parents and family had cheaper and portable video cameras.
Previous generations of parents and family might have had access to Super 8 film cameras, but they were not the norm.
Photography of course has been a commonplace for about 70 years in middle-class families so there are holiday snapshots aplenty alongside family portraits.
But – a notable exception being the world of jazz – portraits and photos of music personalities in performance were not so common.
It is therefore still surprising that when the unknown Beatles were in Hamburg in the years before their career took off that they – and us – should have had the good fortune to have had so many photos taken of them.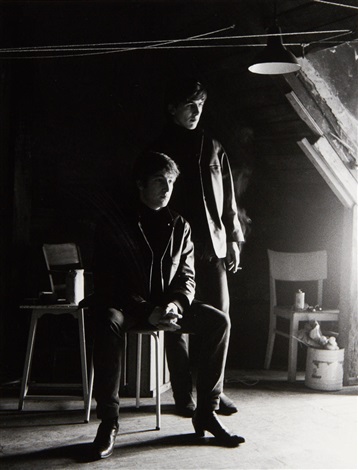 The chance encounter by the young graphic designer Klaus Voormann in a Hamburg club with the ragtag rock'n'roll band from Liverpool lead to a series of circumstances which meant his photographer girlfriend Astrid Kirchherr and her photographer friend Jurgen Vollmer would be introduced to the Beatles and . . .
There exists a remarkable body of photos of the three young Beatles (Lennon, McCartney and Harrison), then with painter Stuart Sutcliffe in the band, who would become Kirchherr's partner briefly before his death in April 1962.
Obviously Kirchherr and Vollmer took the bulk of these photos, but because Kirchherr worked in the studio of Rheinhart Wolf he took photos of her, Voormann took photos of them . . .
And when fame struck the Beatles and Kirchherr made a rare journey to Liverpool and London to see them – taking some stark photos of rundown Liverpool and portraits of local kids and bands as well as being on the set of A Hard Day's Night – she in turn was snapped with them by Max Scheler.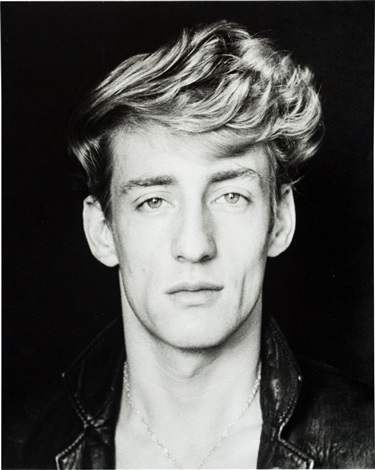 This 95-page hardback collects scores of images from all of these sources (mostly from Kirchherr's catalogue) and although quite a number are familiar there are many others made widely available for the first time.
Her black'n'white studio shots of Lennon, Harrison and Sutcliffe remain among the most iconic images of the band, but here too is a remarkable portrait of the angular features and sweeping hair of Rory Storm (in whose band Ringo Starr played), many of Sutcliffe, a selection from her Liverpool street scenes and quite a number of her, very much an unsmiling and inexpressive blonde with a beautiful – and very dolly bird/bored student – pout.
Astrid Kirchherr famously didn't capitalise on her relationship with the Beatles at a time when others were selling their stories, and she kept tight control over her work until she all but quit photography in '67.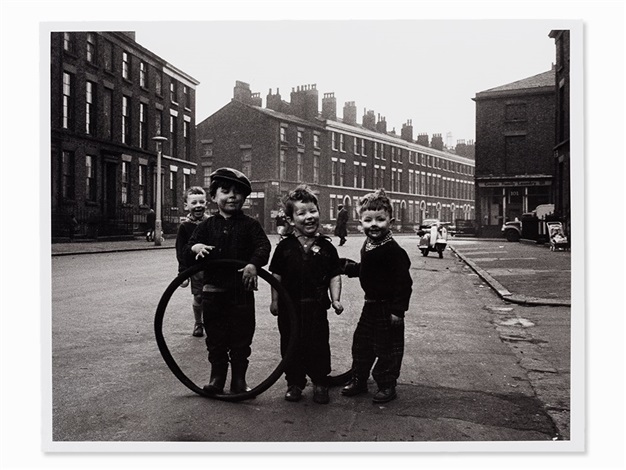 In more recent years with sale of her catalogue of negatives more and more of her seminal work has been seen and appreciated for the keen eye she brought, irrespective of her subject.
Her photographs of the kids in the slum streets of Liverpool are as important as her images of a band which went on to become the Beatles as we know them.
Yet as George Harrison once said, "Astrid was the one really who influenced our image more than anybody. She made us look good."
ASTRID KIRCHHERR WITH THE BEATLES, photography by ASTRID KIRCHHERR. Available through Amazon, approx $US22 (postage not included)
Elsewhere has an archival interview with Astrid Kirchherr here. See also here