Graham Reid | | 4 min read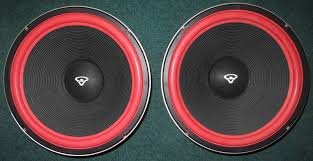 With so many CDs commanding and demanding attention Elsewhere will run this occasional column by the informed and opinionated Yasmin Brown.
She will scoop up some of those many EP releases, in much the same way as our SHORT CUTS column picks up albums by New Zealand artists, and IN BRIEF does for international artists.
Yasmin's profile appears at the end of these brief but pointed reviews . . .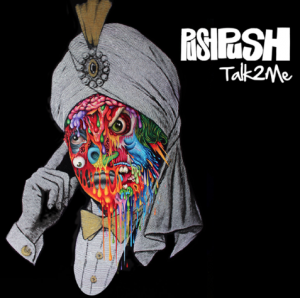 Push Push: Talk2Me
Push Push both formed and reached their peak between 1991 and 1992 with their first and only record, A Trillion Shades of Happy. Since then, we haven't seen or heard much of the Auckland five-piece, until February of last year when they announced their impending return on comedy show 7 Days. Their new EP, Talk2Me, comes 25 years after their climax, and the band has come back with an unexpected modern twist on their old classic rock vibe. The classic sound is still there, however, with tracks such as Desert Road conveying a more electronic approach to a late 1980s Metallica vibe, and Change progressing from an eerie, electronic intro, into a bass heavy metal sound that we might have expected from a second release in the '90s. As the band goes on to support The Darkness on their New Zealand tour, whether or not this new take on an old band works for Push Push will become evident. Talk2Me is available for streaming on Spotify and for purchase on iTunes now.
Caution: Thieves: Songs From the Great Divide
Caution: Thieves delve into what it means to overcome self-doubt with their triumphant second release. With lyrics such as "Give me a semblance of happiness", and "Never thought I'd make it to 25", you would be forgiven for mistaking these tracks for hopeless, but with each one you are taken on a journey that ultimately leads to the conquering of such painful thoughts, leaving listeners with a notion of strength as each track draws to a close. Successfully mastering the balance between clean and dirty vocals, the hardcore Melbourne 4-piece have created four tracks that are reminiscent of Alexisonfire's Crisis days, as their artistic use of clean and rough vocals that see the anger and bitterness of the screams settle into a softness that reflects a more positive outlook. While currently flying under the radar, it is only a matter of time before Caution: Thieves become a household name in the post-hardcore world. Listen to Songs From the Great Divide on BandCamp, or purchase a copy on the band's website.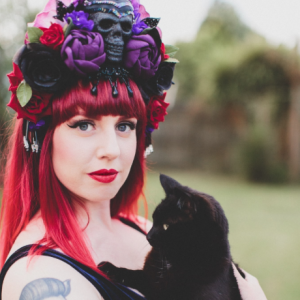 Kendall Elise: I Didn't Stand a Chance
While she might hail from right here in Papakura, New Zealand, Kendall Elise has seamlessly integrated the bluesy sounds of the Southern United States into her debut EP. Throughout the five tracks, her voice effortlessly hits every note on a spectrum that goes beyond mere human comprehension. Each track has the same country/blues undertones, but individually, they strategically draw from other elements of American influence, such as the whistling in title track I Didn't Stand a Chance that transports listeners to the Wild West, and the religious themes of Wade in the Water. There is a song for every occasion, as they range from the slow and melancholy title track, to the upbeat and bitter Heart Full of Dirt that would incite the greatest of singalongs in a live environment. While extended guitar outros and repetitive choruses can often become tiresome, Kendall has managed to maintain vitality through her use of such features, and has created something truly eclectic and magnificent with her art. I Didn't Stand a Chance is available to stream on Spotify or BandCamp, where you can also purchase digital and physical copies.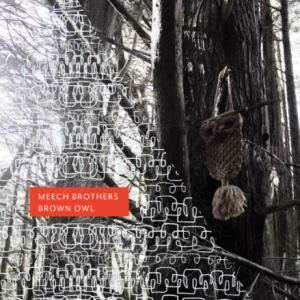 Meech Brothers: Brown Owl
Brown Owl is a collection of self-proclaimed moody tracks that follow a 'lost and found' narrative, proudly recorded in the Upper Hutt home of Clint Meech's study. The duo's third EP sits on acoustic and piano foundations, with the intermittent insertion of additional instruments helping to create a more well rounded indie-folk sound. Somehow, though you are still left with the definite feeling that there is something missing. While the use of wind and brass instruments in opening track Edge of the Earth does, initially, sound quite stunning, it becomes monotonous as the instrumental continues on long enough to lose its novelty, and Let Me In and We Don't Mind produce more of the same feelings with their simple beats and basic lyrical rhyming. This mundaneness sadly overwhelms what might have been the EP's redemptive tracks, Diving Bell - which is the most coherent of the tracks, inciting feelings of sadness and gratitude - and closing track Oh, which puts a modern twist on the traditional folk sound. You can make your own mind up about Brown Owl by streaming or purchasing from the Meech Brothers' BandCamp.
Yasmin Brown is a dedicated music lover and avid critic, currently completing her PGDip in Communication Studies at Auckland University of Technology with hopes of going on to become a successful music journalist. She's at her peak when buried in the middle of a mosh pit . . .