Graham Reid | | 4 min read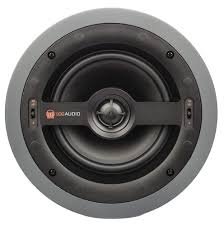 With so many CDs commanding and demanding attention Elsewhere will run this occasional column by the informed and opinionated Yasmin Brown.
She will scoop up some of those many EP releases, in much the same way as our SHORT CUTS column picks up albums by New Zealand artists, and IN BRIEFdoes for international artists.
You can read her previous columns here and Yasmin's profile appears at the end of these brief but pointed reviews . . .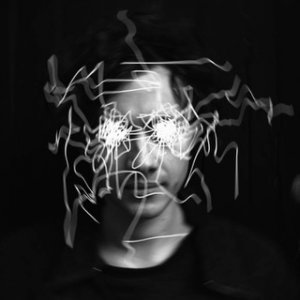 asta rangu: plasticine
asta rangu is the latest solo project of Dunedin based Richard Ley-Hamilton signed under the small new label, trace/untrace records. His debut EP under this pseudonym, plasticine, is an accessible yet novel mix of indie glam rock and powered pop. Opening track, skip on trak one, makes great use of effects that muffle the vocals, as though being overpowered by white noise. It leads into asta rangu, the lyrics of which provoke thought as listeners are told "The more you know, the less you believe in", before further suggesting that we should not be living in ignorant bliss. Title track plasticine showcases Ley-Hamilton's extensive vocal range, and an effective use of crescendo that suggests determination before moving onto perhaps my favourite track, melancholics – a fun track that plays with heavy guitar riffs and tempo changes to add complexity. Closing track, thin air, is the longest track on the EP and utilises keyboard effects in the final two minutes in which we are forced to focus only on the music, creating something magical out of what would have otherwise been a regular rock instrumental. plasticine ignited something in me that cannot be explained through mere description, and must be experienced first-hand.
Listen to plasticine on Bandcamp here.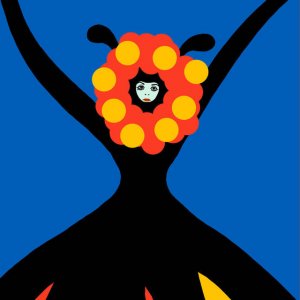 Quimper: Midnight Snack
If you thrive on music that's just that little bit terrifying, London based Quimper's Midnight Snack will be right up your alley. The four track EP gives you no time to prepare for what lies ahead as it launches into title track, Midnight Snack, where dark and spooky sounds prevail, accompanied by low breathy vocals, all sung in French. The most common lyric translates to, "I'm going to eat you", which, when paired with the video during which we see images of a bodiless head and a knife wielding, doll murdering female, is probably the scariest thing you will watch today. Opening solely with drums, Mwa Mwa Mwa slowly brings in more instruments, creating a carnival effect that could be taken straight from the soundtrack of a horror film, with wrong notes being hit frequently and deliberately. This theme continues into Thin Theatre, another instrumental in which the gothic sounding piano takes the lead as you picture yourself being on the The Addams Family film set. If by now, you haven't already turned on all the lights, the vaguely threatening My Secret Place will push you to take that final step to ensure you are totally safe from the things that go bump in the night.
Watch the video for Midnight Snack.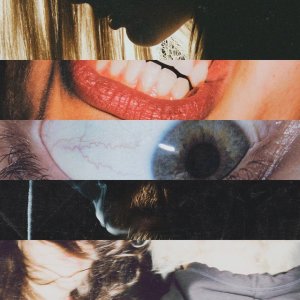 Nick Murphy: Missing Link
Any utterance of Nick Murphy will, for now, likely be followed by, "formerly known as Chet Faker", and yet with his latest release Missing Link, he is certainly well on his way to making something of himself under his new project. The EP seems to narrate his journey from one love to another, starting with Your Time – Murphy's unusual take on a love song that showcases his ability to move from smooth to powerful and rugged vocals. The minute long instrumental, Bye, starts out disguising itself as a rock song, before finding itself being overrun with elements of the electronic sound that puts a brilliant modern twist on the classic genre. If Bye is the solemn farewell, I'm Ready is moving on. Murphy's smooth vocals are wonderfully juxtaposed with more electronic moments throughout, and his large vocal range is at its most impressive during this track. Forget About Me begins with almost celestial vocals that are followed by bells and strings that, if you close your eyes, successfully create the illusion of being in a church. The use of trumpets in Weak Education adds further juxtaposition against a dance beat that could easily be remixed to be played in a club. Murphy's ability to incite such feelings without sometimes even uttering a word shows a deep connection to his emotions, and I hope that soon Nick Murphy receives the same recognition as Chet Faker did. He surely deserves it.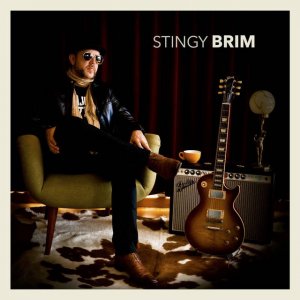 Stingy Brim: Stingy Brim
In an industry with an ever-increasing obsession with creating music on a computer, Stingy Brim is a welcome break from all of the artificially manufactured sounds of the 21st Century. As someone who played guitar on Bic Runga's album Drive, as well as touring with Dave Dobbyn for a time, and more, Andrew Thorne is no stranger to music, and his solo project sticks to the instruments that define the old-school rock and roll he has immersed himself in for years. Despite hailing from Auckland, Stingy Brim clearly takes his influences from British acts such as The Beatles, and with three out of the four tracks boasting killer guitar solos, and Rising Sun throwing in a tambourine for good measure, Thorne has taken it back to basics with this self-titled EP. No rock record is complete without an acoustic number, and Rolling Back is the perfect ending to a wonderful collection of songs, leaving listeners longing for simpler times.
You can (and should) listen to Stingy Brim here.
Yasmin Brown is a dedicated music lover and avid critic, currently completing her PGDip in Communication Studies at Auckland University of Technology with hopes of going on to become a successful music journalist. She's at her peak when buried in the middle of a mosh pit . . .