Graham Reid | | 6 min read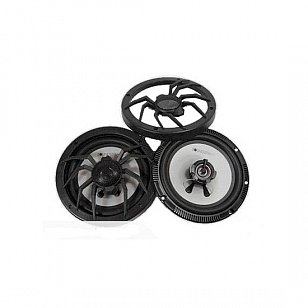 With so many CDs commanding and demanding attention Elsewhere will run this occasional column by the informed and opinionated Yasmin Brown.
She will scoop up some of those many EP releases, in much the same way as our SHORT CUTS column picks up albums by New Zealand artists, and IN BRIEFdoes for international artists.
You can read her previous columns here and Yasmin's profile appears at the end of these brief but pointed reviews . . .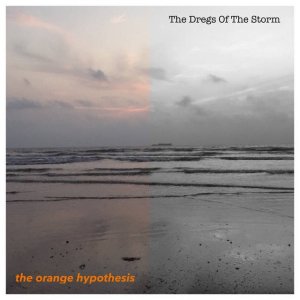 The Orange Hypothesis: The Dregs of the Storm
As a fan of Brian Eno, it stands that I'm going to be cautious around anything that is described as being "Enoesque". His music has the ability to relax you on nights where you feel sleep might never come, and it's an art that cannot and has not been replicated by many. Auckland's own The Orange Hypothesis comes as close to having these effects as anything I have heard since discovering Eno. The Dregs of the Storm instantly captures you, forcing you into a relaxed state of mindfulness and freeing you of the fuzziness that might have otherwise been present in your mind.
There are times, such as during second track Murud, where the music is so subtle, it's almost as though it isn't there at all, but its tranquilising effects remain strong regardless. Communion takes you to an isolated beach; its soft waves lapping up the shore so calmly and consistently that it becomes difficult to separate the sounds from your own consciousness. These tracks creep up on you until suddenly you're aware of just how much you're feeling, reflecting your current mood back at you in a way that very little music can.
Hear this on bandcamp here.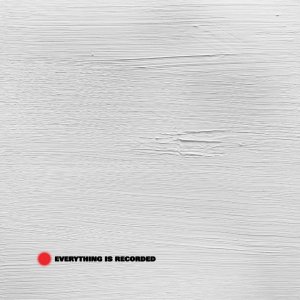 Various Artists: Close But Not Quite
Produced by Richard Russell and recorded in London, Close But Not Quite is the first of a number of collaborative EPs to be released this year through the Everything Is Recorded project. Setting us off with title track Close But Not Quite, Sampha addresses his inability to find the words to express his thoughts. His vocal capacity is the main focus of the track, as opposed to the accompanying music, which remains simple and repetitive throughout. He takes us from exceptionally low tones in the verses before soaring to inhuman pitches during the chorus.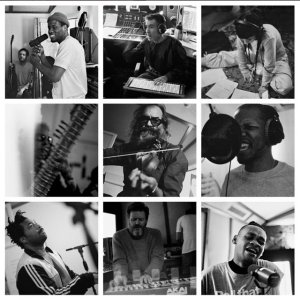 Following this, hip-hop becomes the focal point of the collection, as Giggs takes over with Early This Morning – an unapologetic rap tune that somehow seamlessly integrates hints of soul – before Obongjayar and Nick Cave-collaborator Warren Ellis include what are almost tribal sounds in their own take on the genre.
Penultimate track D'elusion highlights the effectiveness of combining R&B with electronic music, as Infinite, Mela Murder, and Green Gartside perfectly define modern rave music. The entire EP brings together old and new, in terms of both artists and sound, and The Rhythm of Life and Death encompasses this as it brings the EP to a close, amalgamating the sounds of classic piano with those created on a computer.
While this collection may only appeal to fans of a narrow range of genres, all music lovers should be able to appreciate the abundance of talent demonstrated throughout.
Listen to it on Spotify here.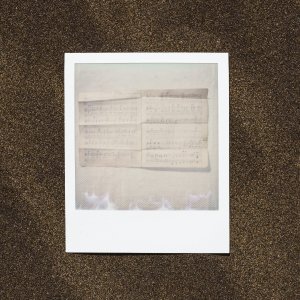 Seth Haapu: Volume II
It has been a while since Whanganui born Seth Haapu released anything new. His debut, self-titled release is almost six years old, and after such a long time, we might have expected more than three tracks. However, while the entire EP clocks in at only nine minutes long, the sensations it provokes extend far beyond that.
Nature, which features Australian singer Carmen Smith, shows the now effortless maturity of Haapu's voice as he explores his naivety through simple but powerful lyrics ("Everything I thought I know/turns out I knew nothing at all"). The build-up towards the end of the first verse leads you to expect a more upbeat chorus but instead, it keeps the same slow tempo as the rest of the track. Slow, but by no means monotonous.
Crimewaves is, lyrically, more metaphorical, as the entire song works around an extended metaphor of the ocean. Again, it is a slow track – less pop inspired than its predecessor – but in a way that soothes the listener as opposed to boring them.
Haapu's religious background comes to light in the closing track Sunday Best, as we are treated to a stripped-back track that oozes emotion. Made up entirely of piano and strings, Haapu touches on the pain of memories triggered by a certain day, or item of clothing.
Church sounds close off the emotive EP, and you're left to simmer in all the sensations you were forced to feel in just nine minutes. It's on Spotify here. His debut album was reviwed at Elsewhere here.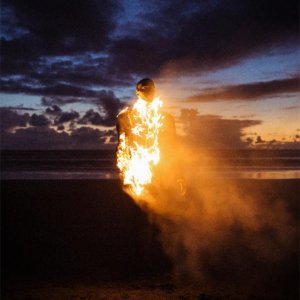 Sal Valentine: Church
Auckland's own Sal Valentine has taken us back in time with his EP Church. Pulling from an eclectic range of genres such as jazz, R&B, pop, and soul, everything about this collection of tracks is incredibly fun. Accompanied by his 10 piece band, Valentine touches on a number of themes that range from religion to regret. The use of the choir in CHURCH truly makes the listener feel as though they could close their eyes, only to open them and find themselves standing by a pew surrounded by people lost in praise, and is a joyous and uninhibited ode to Valentine's religion.
Just Another Lover is, in every way, quite far removed from the EP's opener. The bass heavy opening precedes the fun use of a cowbell before Valentine addresses meeting someone for the first time, knowing it's going to end as soon as it begins. Self Destruct combines jazz with rock, as it introduces instruments one by one, finally building up to the intense and almost overwhelming conclusion before leading into Feel It Up – a track that utilises trumpet harmonies and predominantly female vocals until Valentine returns at the end of the second verse. The climax in Elizabeth I've Been a Fool is a highlight, as Valentine almost screams the lyrics before his band launches into an instrumental outro. The juxtaposition of this alongside Mr Wonderful – a more easy-going, summery track reminiscent of The Jackson Five's ABC – beautifully highlights the deliberate incoherence of the EP as a whole, further showcased through his mention of Ryan Gosling – a modern figure within a collection of sonic throwbacks.
The bonus track is a muddle of recorded band musings and light hearted banter – the pinnacle of which involves a clip from Linkin Park's One Step Closer prior to a discussion about exploding arteries. Closing with an instrumental version of Just Another Lover, the EP leaves you wondering what the hell you just listened to.
I still haven't figured it out but I am sure that whatever it was, it was great.
You can hear the second single Just Another Lover at bandcamp here. Their previous album is reviewed at Elsewhere here.
SAL VALENTINE TOUR DATES
AUCKLAND - Friday 2nd June - REC

support by Balu Brigada and Dbldbl
WELLINGTON - Saturday 10th June -Matterhorn
As part of the Wellington Jazz Festival
Yasmin Brown is a dedicated music lover and avid critic, currently completing her PGDip in Communication Studies at Auckland University of Technology with hopes of going on to become a successful music journalist. She's at her peak when buried in the middle of a mosh pit . . .