Graham Reid | | 5 min read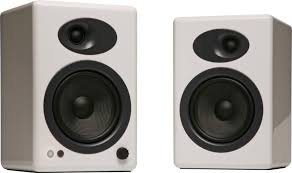 With so many CDs commanding and demanding attention Elsewhere will run this occasional column by the informed and opinionated Yasmin Brown.
She will scoop up some of those many EP releases, in much the same way as our SHORT CUTS column picks up albums by New Zealand artists, and IN BRIEFdoes for international artists.
You can read her previous columns here and Yasmin's profile appears at the end of these brief but pointed reviews . . .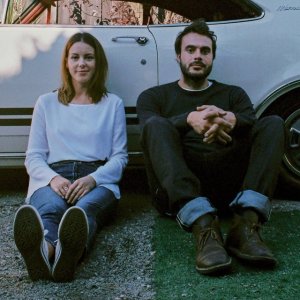 nyck: Alive
Stripped back music can, generally, go one of two ways: it can bore you half to death, or it can make the hairs on the back of your neck stand up as it touches you with its raw brilliance.
There is nothing boring about Melbourne based nyck's (pronounced N. Y. C. K) debut EP Alive. Each song is guaranteed to send shivers through your entire body with every deliberately presented note. The celestial vocals that are brought to you by Dominique Garrard and Nick Acquroff – nyck's only members – are electrifying, and the pair waste no time in showcasing their seemingly limitless range through perfect harmonies.
The EP is, for the most part, accompanied by piano, with synths adding depth and modernity to an otherwise classic sound. nyck have mastered the art of sad and sincere with Speak My Mind – a track that addresses the detrimental effects of not being transparent and open – and Decision – during which lyrics such as, "Are we fighting hard to save this, or fighting hard to let go?" highlight the difficulties we face when ending a relationship.
The EP continues to be relatable throughout, with Resident touching on the mundaneness of life, prior to fading into candid studio recordings that give an insight into their creative process. Despite the melancholy theme that surrounds the rest of the EP, positivity prevails in This Might Be My Year, as the band discusses that profound moment when you wake up and feel like things might just be okay again for the first time in a while
The sonic journey that this track takes you on is magnificent, as it reaches a climax before falling into silence - a platform on which it is able to build itself back up again slowly with soft vocals and piano to reach its second and final climax. Closing track The Summer Inside is rife with loss, as the realisation sets in that the woman we hear is speaking over the beeping of a heartrate monitor in a hospital. The music fades in as the lyrics broach missed opportunities caused by the grief of losing this person. The unapologetic insightfulness, honesty, and simplicity of these tracks are what make this EP truly special.
I implore you to check out Alive here.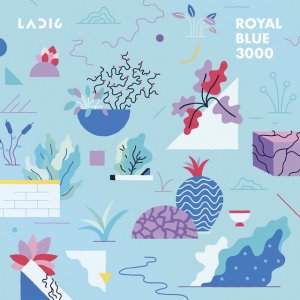 Ladi6: Royal Blue 3000
Ladi6 has flawlessly captured the word "dreamy" with her latest release Royal Blue 3000. Along with her band, the Auckland resident has taken her Samoan roots and created an ethereal collection of neo-soul tracks that have your mind floating high above your body.
From the very first track So Beautiful, Ladi6's vocal abilities are utterly mind blowing, and despite it clocking in at just over a minute, it perfectly creates the vibe that encompasses the following five tracks. Guru describes a high of sorts, to the point where you can almost see the stars that cause your fuzzy vision during those inebriated nights. Her creamy vocals take you to an alternate reality, and mesmerise you in such a way that you feel as though you may never see the world the same way again.
That is until Royal Blue picks up the pace, and Ladi6's voice goes from smooth to strong as she sings about the person who brought colour into her life before the synths make an appearance in Outta Time – a strange juxtaposition next to the power in her voice, but one that works without question. The penultimate track Beffy is a definite stand out with its playful opening and the magical way that, when you close your eyes, you can almost feel the water droplets surround you.
The EP closes with another short track Long Way where there are – thankfully – no distractions from her voice, leaving you to sit in admiration and awe long after the EP ends, wishing you could stay in the world Ladi6 has created forever.
Check out Royal Blue 3000 on Spotify.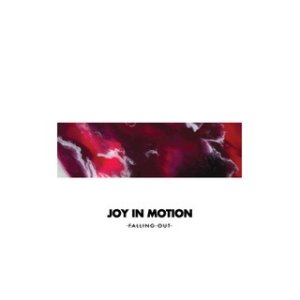 Joy In Motion: Falling Out
Brisbane-based Joy In Motion's debut EP takes you on a journey from the initial highs of falling in love with someone at the start of a relationship, to the sad nostalgia that comes when the idea of that relationship ending turns from a possibility into an inevitability.
While the concept of the EP is, in theory, full of promise, its execution is less mature than it could have been. Both lyrically and sonically, Falling Out lacks the depth that has taken other bands in their genre of pop-punk to new heights.
While those other bands have grown with the changing times, these tracks take you back to 2007 when bands such as Mayday Parade made pop-punk more mainstream, with only the addition of more modern synths reminding listeners that this is, in fact, 2017. While the EP is nothing wildly exciting, it is definitely catchy, and would no doubt appeal to a younger demographic of music lovers.
There are moments that feel anthemic, such as in Falling Out, and others that – regardless of age – you can't help but sing along to, as with the repetitive "wo-ah" opening in Foolish Boy. Joy In Motion may well have the potential to transform their music into something more complex as they progress in their career, but Falling Out is missing the innovation required to stand out in an industry that now sees consumers having access to an unlimited number of unsigned bands.
Listen to Falling Out on Spotify.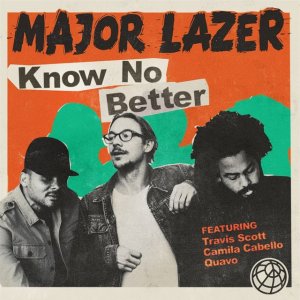 Major Lazer: Know No Better
Know No Better is the latest release by American trio Diplo, Jillionaire, and Walshy Fire, and integrates sounds heavily influenced by reggae into the usual electronic sounds that we have come to expect from Major Lazer.
The EP boasts international names such as Sean Paul, Camila Cabello (previously of Fifth Harmony) and Travis Scott, and yet it offers little more than a collection of tracks created with the intention to encourage drunk clubbers to get off their bar stools and hit the dance floor. There are plenty of provocative dance beats throughout -- particularly in the title track – and the use of instruments such as the steel drums in Jump certainly add diversity and culture to a genre that might otherwise be considered shallow.
While it is easy to appreciate the talent that lies behind the production of these tracks, it is difficult to see past borderline offensive lyrics, and with Buscando Huellas being written entirely in Spanish, it might ostracise those who only speak English from fully enjoying the EP.
That said, while it may not be everyone's cup of tea, the tracks will surely succeed in creating an atmosphere that sees hundreds of people with glistening skin dancing happily until the tracks fade out.
Start your own dance party and listen to Know No Better on Spotify.
Yasmin Brown is a dedicated music lover and avid critic, currently completing her PGDip in Communication Studies at Auckland University of Technology with hopes of going on to become a successful music journalist. She's at her peak when buried in the middle of a mosh pit . . .