Graham Reid | | 4 min read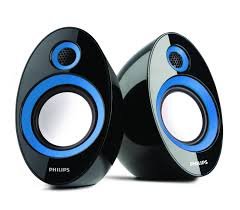 With so many CDs commanding and demanding attention Elsewhere will run this occasional column by the informed and opinionated Yasmin Brown.
She will scoop up some of those many EP releases, in much the same way as our SHORT CUTS column picks up albums by New Zealand artists, and IN BRIEFdoes for international artists.
You can read her previous columns here and Yasmin's profile appears at the end of these brief but pointed reviews . . .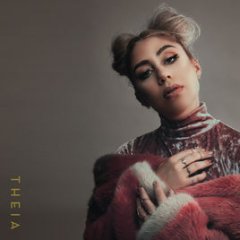 Theia: Theia
Theia has taken over New Zealand fast and hard, evident in the fact that her singles are ever increasingly being played on popular radio stations across the nation. And for good reason, too.
Her debut EP takes the listener on a journey through the most definitive moments of the life of the Christchurch born songstress.
From painful and regrettable break ups as conveyed in Everything, to pushing away the feeling of being lost and uprooted painted in Roam, it feels as though Theia (or Em-Haley Walker) touches on many of the issues faced by most 20-something year olds of today.
The combination of personal lyrical themes and the dance-inciting synth beats, as well as the unusual and striking tones of her vocals, are simply flawless. It is an empowering collection of tracks, and each of them serves as another example of all of the incredible musical talent that our country has to offer the world. We are wildly lucky to be able to call her one of our own.
You can check out Theia's self-titled debut here.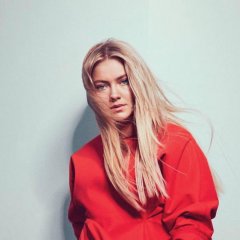 Astrid S: Party's Over
For an international artist whose first language isn't English, breaking through those barriers and into the English-speaking pop world can be difficult. Astrid S, however, has done it seemingly with total ease.
Despite hailing from Norway, Astrid S has joined the ranks of other Scandinavians who have been signed by one of the top 3 largest record labels in the world – Universal Music – and has worked with producers that are tied to names such as Tove Lo, Demi Lovato, and Ellie Goulding.
After listening to her debut EP, this comes as no surprise, as the tracks encompass everything that the world seems to love about pop music at the moment. Astrid S seamlessly combines relatable issues with some great beats that are versatile in the way that they could be just as easily enjoyed in your car as they could in a club.
On first listen, the tracks could be mistaken for being shallow, but as you delve further into the lyrics, you are enlightened to the depth of the experiences she is describing. Her acknowledgement of the frustrations that come with dealing with the stereotypical expectations that are placed on boys, and feeling sad and nostalgic for something that has only just begun incite an element of emotion that is so often missing from pop music.
This, along with her stunning vocals, is all a recipe for an extremely successful first EP, and she executes it perfectly.
Check out the wonderful Party's Over on Spotify.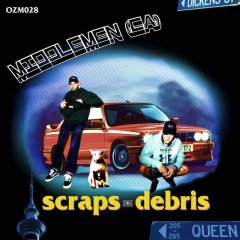 scraps+debris: Middle Men
scraps + debris believe that they're "the only hope for grime in NZ", and the Auckland born duo has put out a three track EP in the hopes of providing us with some proof for their claim.
Throughout the short release, the Kiwi nature of MC Liam Bree and Max Oldfield shines through, both in the unapologetic New Zealand accent, and typical phrases such as 'gap it' and 'hey bro', that we undeniably associate with our country.
Despite their current anonymity, the duo are already planning shows overseas - including a collaborative gig in London that boasts a curation of some of the finest new rappers and hip-hop artists to come out of both the UK and New Zealand.
The three songs have you relentlessly bopping your head as they take you through spoken narratives of a range of issues such as dealing with traffic and with unreasonable bosses with a superiority complex. While rap and grime are not necessarily genres that I delve into all too often, I found myself enjoying each track immensely.
My only complaint is simply that I wish it were longer to allow for a better grasp on who these two men are and what exactly it is that they stand for.
Listen to Middle Men on Bandcamp.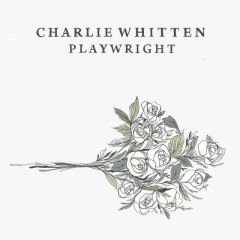 Charlie Whitten: Playwright
As soon as Charlie Whitten launches into the first track of Playwright – Balance – it is obvious that he hails from somewhere in the Southern states of North America.
He was born in West Virginia, but spent most of his life in Charlotte, Tennessee, where his musical influences clearly lie. His country drawl instantly pulls you in as he acoustically sings about an all-encompassing love, until the acoustic guitar is overridden by an electric in the chorus.
After Playwright, another track that follows along the same vein as the opening track, Charlie picks up the pace a little with the very perky Since She's Gone, a hopeful track that encourages us not to force love, and to accept that it will come back to you if it is meant to be. Virginia brings down the tempo again, and tells a story of nostalgia as Charlie sings about his old rope swing at his childhood home.
The slow, fading whistling following the final chorus makes for a glorious end to a truly lovely collection of moments.
All four tracks make for extremely easy listening, particularly as there are frequent bluesy guitar solos to break up the acoustic softness, and each track was mixed with an intentional simplicity.
The fact that every member of the band is a good friend of Charlie's, local to Tennesse, makes that all-encompassing country sounds completely effortless, which extends beyond the music too, as everything down to the vinyl sleeve was designed and made in the South, creating total authenticity throughout the entirety of the EP.
Playwright comes out on August 25th and can be pre-ordered here.
Yasmin Brown is a dedicated music lover and avid critic, currently completing her PGDip in Communication Studies at Auckland University of Technology with hopes of going on to become a successful music journalist. She's at her peak when buried in the middle of a mosh pit . . .