Graham Reid | | 4 min read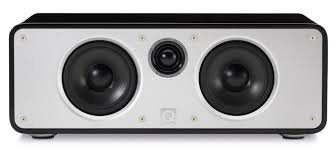 With so many CDs commanding and demanding attention Elsewhere will run this occasional column by the informed and opinionated Yasmin Brown.
She will scoop up some of those many EP releases, in much the same way as our SHORT CUTS column picks up albums by New Zealand artists, and IN BRIEFdoes for international artists.
You can read her previous columns here and Yasmin's profile appears at the end of these brief but pointed reviews . . .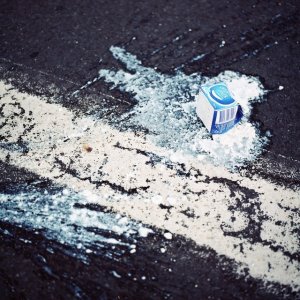 Mount Defiance: Yankee Flat
Bands that embrace their roots are easy to love, and Melbourne four-piece Mount Defiance are so unapologetically Australian that it is impossible not to smile as the familiar accent hits your ears. Throughout each of the seven tracks that make up their latest release, listeners are treated to some of the greatest modern day punk that has hit the market lately.
Sonically, the EP is highly accessible for anyone who tends to veer towards indie music, as despite its punk undertones, it still maintains a certain catchiness that makes for easy listening. The band cleverly combines metaphor with the brutal and simple honesty of mundane life in order to tell stories, successfully conveying their ability to hold onto a sense of humour, even in difficult times. Each track incites emotion, as many of the tracks – particularly fifth track 115 Clicks – feel incredibly sad, and yet you will no doubt still find yourself dancing through your tears as you find yourself at the mercy of the beat.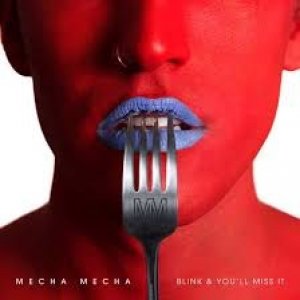 Mecha Mecha: Blink and You'll Miss It
Australia continues to produce some of the best rock music of our generation with Brisbane band Mecha Mecha's second release. It is an EP filled with great bass lines that have you instantly hooked and, despite its Aussie origins, contains sounds that make it reminiscent of British rock.
As you make your way through the six tracks, it is clear that Mecha Mecha excels when it comes to writing heavier tracks, as they exude sexiness and lust, in direct opposition to the slower tracks such as Pulp, which, after a while, begin to feel repetitive. Dealbreaker – the first single off the EP – is a particular stand out track, with its sinister, Halloween vibes and incredible vocals that show off a range that very few males in rock music are able to successfully reach.
The eclecticism of penultimate track Obliged makes it an exceptional piece of music, as the unexpected implementation of strings, and the aggressive drums that lead into a short but oh, so sweet instrumental bring something novel to the rock scene.
Blink and You'll Miss It truly is an incredible collection of tracks.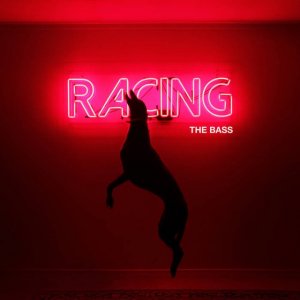 Racing: The Bass
Racing are taking the NZ rock scene by storm, and their latest release The Bass is all the explanation you need as to why they are finding themselves so highly acclaimed on our side of the world. The EP's release comes just in time for fans to familiarise themselves with the band's new music in preparation for their national tour in September/October, and upon hearing these tracks, I have no doubt that the venues will be jam packed.
The EP wastes no time building up their sound, but instead hits the ground running with an incredibly fast tempo, slowing down just in time for the chorus, which is supported by a steady and subtle beat. As the track progresses, a heavier sound is introduced by way of guitar riffs, and the layered vocals only go further towards cementing this sound. The opening track closes out with a guitar solo, and leads straight into another as second track Misbehaving commences.
This track showcases lead vocalist and former Check Ed Knowles' insane vocal range before leading into the most fun and catchy track on the EP, If Only. Closing track Let It Slip has a stand out bassline, and can most definitely described as funky, as well as at times feeling incredibly anthemic, too.
Combining rock with electronic sounds, pop, and mind blowing vocals, the band touches on a number of styles showing they they're not confined to the boundaries of genre.
You can hear it here.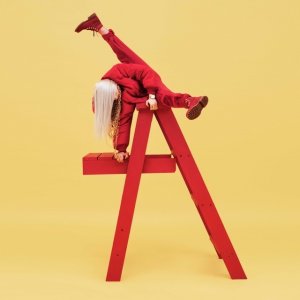 Billie Eilish: Don't Smile at Me
If there is going to be any one artist this year that makes you feel wholly inadequate, it's Billie Eilish. At just 15, she is writing and performing music of which the thematic and sonic content surpasses the maturity of many other musicians who have been in the industry for as long as Billie has been alive.
From the opening notes of the American artist's debut EP, you are hit with effortlessly smooth vocals that showcase a range that could also rival many pop vocalists that many idolise today. Opening track Copycat plays on a juxtaposition of the edgy tones created by electric guitar, and the soft tones brought in by the high tones of her voice and the use of a piano.
Second track idontwannabeyouanymore is the definition of a perfect pop song, and my boy showcases Billie's ability to successfully apply a change in tempo without the track starting to sound messy and disorganised.
Songs such as watch, in which she touches on heartbreak, have you questioning the authenticity of the lyrics at times. It is difficult to comprehend the idea of someone having experienced a lot of topics broached at such a young age, but the conviction with which she presents them soon pushes those thoughts aside, allowing you to enjoy the music for the wonderful art that it is. Whether you're thrown back in time with muffled vocals reminiscent of Fifties pop music, or being made to feel as though you're floating in the very dreamy and heavenly ocean eyes, listeners won't be able to help but be entirely drawn in by these eight tracks.
Yasmin Brown is a dedicated music lover and avid critic, currently completing her PGDip in Communication Studies at Auckland University of Technology with hopes of going on to become a successful music journalist. She's at her peak when buried in the middle of a mosh pit . . . and at the time of writing this was back in the UK and packing her bags for the Reading Festival