Graham Reid | | 5 min read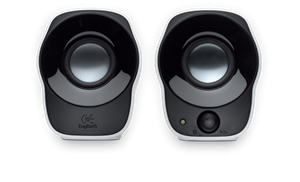 With so many CDs commanding and demanding attention Elsewhere will run this occasional column by the informed and opinionated Yasmin Brown.
She will scoop up some of those many EP releases, in much the same way as our SHORT CUTS column picks up albums by New Zealand artists, and IN BRIEFdoes for international artists.
You can read her previous columns here and Yasmin's profile appears at the end of these brief but pointed reviews . . .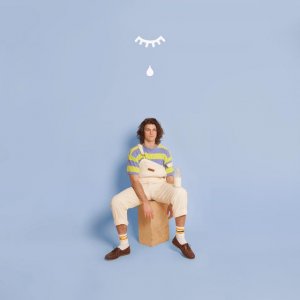 BAYNK: Someone's
On first listen, it sounds as though New Zealand's own BAYNK (aka Jock Nowell-Usticke) is exclusively targeting music lovers that thrive in the club; those that love getting lost in the beat and in their own mind as opposed to lyrical content.
The instrumental opener, Someone, paints this picture perfectly, but as you delve further into the EP, you will find that it offers so much more than that. What You Need, featuring Finnish musician NIKA, introduces a pure and dreamy vocal element, while still prompting you to bop your head and making you wish you had a glass of hard liquor in hand. The consistent use of synths plays up to what has become expected in the music industry, but there is something about BAYNK's funky beats that sets him apart from every other musician around today.
Despite the fact that lyrical content takes a backseat, it's very clearly a romantic album, most clearly conveyed when the dance vibes intermittently give way to a more dreamy sound, as in third track, INT. This track removes the listener from reality, and despite it being the shortest track on the EP, it is arguably the best.
The Someone's EP starts slow, but its brilliance slowly creeps up on you until you are completely in love with what BAYNK has to offer. On face value it is predictable, and as with most music of its genre, you can always count on it to offer comfort in the form of a good beat that you can easily dance to.
However, when you explore its sounds further, you will find that it is far more complex than you perhaps first realised, as highlighted with the addition of piano in Want 2, and the understatedly stunning vocals Poolside. Once you give in and push yourself to acknowledge all of the layeers, you will find yourself going back to it time and again, utterly entranced.
Check out BAYNK's latest one on Spotify now.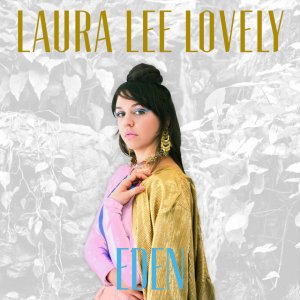 Laura Lee Lovely: Eden
Christchurch native Laura Lee Lovely has been blessed with a voice that suggests she has far more experience as a solo performer than the mere two years she currently has under her belt. The beauty that lies in the effortlessly mature and unusual tones, and her extraordinary vocal range, are indisputable.
Sadly, though, aside from her inherent talent, the EP has gone in the direction that much alternative pop appears to be following lately, and the result is something quite dull.
The themes that are addressed, such as love, lust, and loss, are likely to be relatable to most, and yet the way in which they are executed in song takes from the emotion that might otherwise be ignited in us. If you are able to push yourself to listen past the backing music, though, Laura's vocals still manage to create moments of brilliance. The layered eeriness in Modern Symphony, and the sexy tones that ooze out in Hot Blood are close to perfection, although the latter is almost certainly too long, and from around the two-minute mark, you wouldn't be alone if you found yourself almost wishing it would end.
Take Me With you has a promising start, as its opening sequence is faster paced than in previous tracks but the pace of the track quickly slows, just in time for her vocals to come in, and it continues to sound much like the previous 3 tracks – monotonous and uneventful. That said, Laura is clear and assertive about the sound she wants to create and should be commended for creating something consistent and cohesive, regardless of personal preference.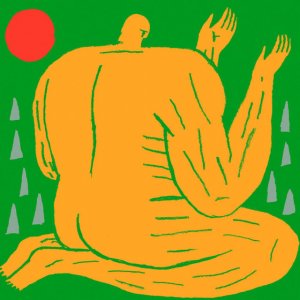 Anthonie Tonnon: Two Free Hands
Auckland's Anthonie Tonnon is someone who knows how to work with synths. In an age where almost every band or musician is implementing electronic elements into their music, Anthonie Tonnon has managed to keep it fresh. Perhaps it's luck that his clean, Chris Martin-like vocals stand out and provide a more classic element to the otherwise synthesized music, but I'm more inclined to think that he is simply skilled in using synths dynamically, adding texture that many musicians fail to create these days.
In the title track, the use of a xylophone creates a playful vibe, and despite the song clocking in at over 5 minutes, you almost never want it to stop. The slow building synths in The Estuary are a perfect platform for the instantly strong vocals that reach all new heights, which, again, he perfectly combines with the use of otherworldly, electronic sounds to create something fantastic.
There is no respite from the enjoyment that Two Fun Hands provides, as Tonnon takes us straight into the electronic version of Railway Lines, a track whose lyrics directly speak to someone, and creating a strong sense of intimacy. While the track is long, clocking in at over six minutes, it is one that tells a story from beginning to end, building emotion as the listener is taken on a journey. Closing with a Jet Jaguar remix of title track Two Free Hands, the EP is a true joy to listen to, and is short enough that you are left waiting in anticipation to see what Tonnon might have in store for us next. It is simply wonderful.
Listen to Two Free Hands on Bandcamp.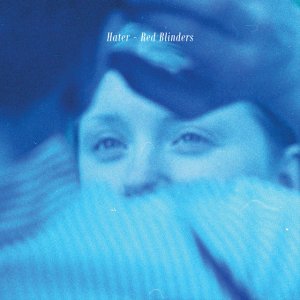 Hater: Red Blinders
Sweden's Hater have taken it back to the days where The Smiths were everyone's favourite band with their soon to be released EP, Red Blinders. In an industry that is now heavily saturated with synths, it's a refreshing surprise to hear an album made up entirely of real instruments, and a brave move on Hater's part. This is the kind of bravery that will surely pay off, though.
Their EP is dreamy and filled to the brim with mind blowing talent coming from each of the members. If the pre-synth sound is your thing, the combination of acoustic and electric guitars, and a great drum beat is everything you want could possibly from an alternative rock/pop band today. They're old-school and they make no apologies for it, sticking to what they know and what they love.
Opening track, Blushing, implements a cool bass line, and wastes no time in introducing you to front woman, Caroline Landahl's gorgeous female vocals that seem to be able to hit any note with perfect ease. It leads faultlessly into the acoustically driven Rest, and the climactic Red Blinders. Hater saved the best to last with closing track Penthouse, a song reminiscent of the Church's Under The Milky Way, and which wouldn't sound at all out of place in a teenage angst movie straight out of the Eighties.
Despite their current international anonymity, Hater are a band worth keeping an eye on, and Red Blinders should be on all of your current favourite playlists.
The EP will be available December 1st via their BandCamp page.
Yasmin Brown is a dedicated music lover and avid critic, who did her PGDip in Communication Studies at Auckland University of Technology with hopes of going on to become a successful music journalist. She's at her peak when buried in the middle of a mosh pit . . . and at the time of writing is in London looking for work (and finding it) in the music industry. And seems to be finding it given she's often popping off to Budapest on "music business".