Graham Reid | | 4 min read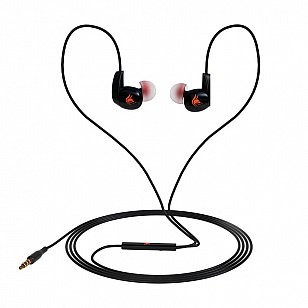 With so many CDs commanding and demanding attention Elsewhere will run this occasional column by the informed and opinionated Yasmin Brown.
She will scoop up some of those many EP releases, in much the same way as our SHORT CUTS column picks up albums by New Zealand artists, and IN BRIEFdoes for international artists.
You can read her previous columns here and Yasmin's profile appears at the end of these brief but pointed reviews . . .
All of these EPs are available on Spotify.
.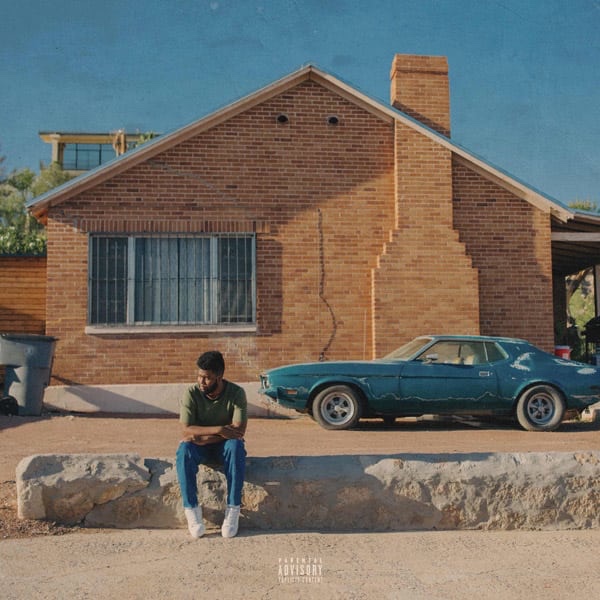 Khalid: Suncity
Texan r'n'b star, Khalid, has risen to fame after just one full-length album, released only last year. Since then he's been nominated for countless awards and so it only makes sense that he'd quickly release another collection of songs. 9:13 is a short introductory track, and an ode to his home town of El Paso, leading into the ethereal and holy Vertigo that combines soft strings and Khalid's incredible vocal range with hip-hop undertones, immediately offering something novel and exciting.
It's followed by the smooth and nostalgic, Saturday Night, which feels especially romantic and affectionate, particularly when juxtaposed with the fearful undertones of Salem's Interlude. The next two tracks, Motion and Better, don't do Khalid justice, with muffled vocals that do nothing to showcase his obvious talent. Luckily though, the EP concludes with title track, Suncity, featuring Empress Of, which far more fun from the offset, particularly with use of ukulele and Spanish sung lyrics.
It's easy to see why Khalid has become so popular so quickly, and despite the sometimes underwhelming nature of his songs, his talent is still undeniable.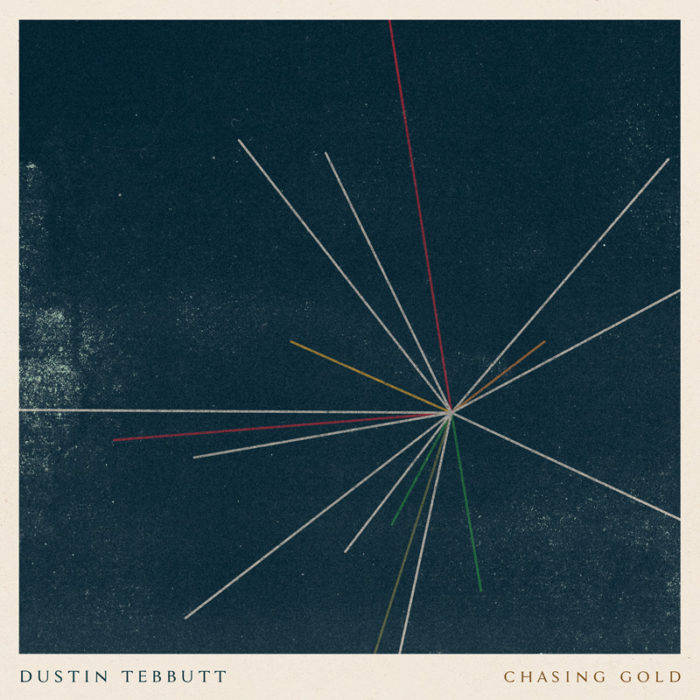 Dustin Tebbutt: Chasing Gold
If you're a fan of Bon Iver, Dustin Tebbutt will blow your mind. The Australian singer-songwriter has put together tracks that make for easy listening when played in the background, but that also evoke so much emotion, it's hard to know where it's coming from or what to do with it. At face value, the music is simple, but it doesn't take much for you to appreciate the true complexity of what Tebbutt has created.
The soft and slow Satellite feels sad, but at the same time, it is hopeful and romantic, a feeling that is only increased with the introduction of the banjo towards the end of the track. Chasing Gold gently encourages togetherness and being able to rely on someone else to help you along the way towards your achievements, before leading into Satellite (II), a piano driven conclusion to the opening track. Tebbutt's falsetto is faultless, and the magical track successfully makes you feel as though you're floating as he sings "above the air" before it reaches its climax. From the feel good Love Is Blind comes All Your Love, a sweet and pure track that - unlike its predecessors - stays stripped back and acoustic throughout, perfectly matching its innocent theme. Tebbutt is perhaps at his best, though, when harmonising with feature artist, Lisa Mitchell, in the more modern, upbeat Innerbloom - the penultimate track that incorporates synths for the first time.
By the time acoustically driven closing track, Atlas in Your Eye (For Jasper Jones) has drawn to a close, you are entire filled to the brim with emotion - both positive and negative - and while you may not know how to feel, one thing is for certain: Chasing Gold is pure brilliance.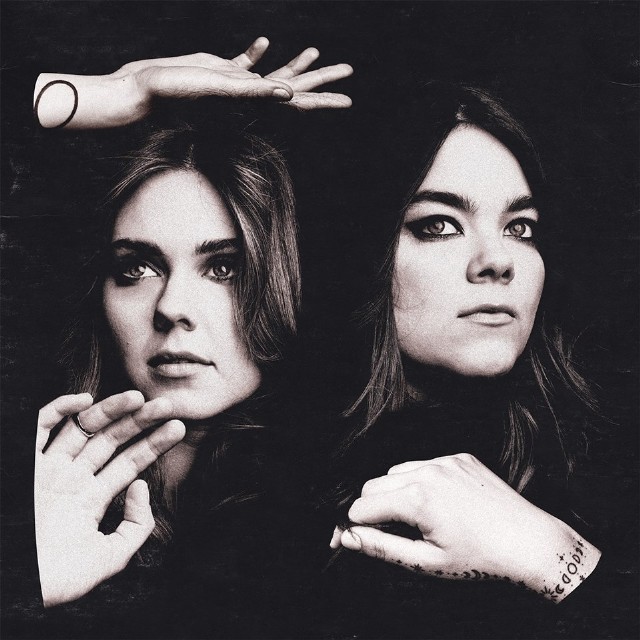 First Aid Kit: Tender Offerings
Swedish folk duo, First Aid Kid, have brought back the lost art of song that lasts more than three minutes thirty. Clearly appealing to true lovers of indie folk, as opposed to making any attempt at trying to reach radio, First Aid Kit have put their all into these four tracks, telling stories of longing through the use of strong, controlled vocals. I've Wanted You, in particular, is a track that lasts over six and a half minutes, and paints a picture through poetic narrative.
At times, their sound is reminiscent of Regina Spektor, but they never lose their identity in among that similarity. Ugly is inspiring in its themes, addressing issues of low self-esteem that many of their fans are likely to be dealing with, and by the end you can't help but feel stronger and more in love with yourself than you were before.
The EP soothes you as it draws to a close with All That We Get, and any fans of folk, or even country, will find themselves feeling utterly fulfilled by these Tender Offerings.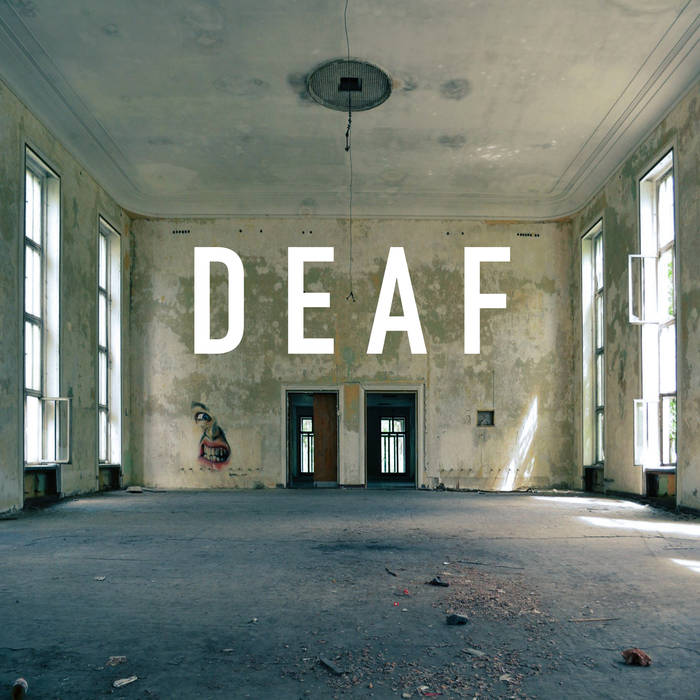 Deaf: The Deaf EP
This Eighties throwback is made up solely of gloom, angst, and uninhibited rage at the world. It's an EP that at times feels not just influenced by original punk music, but an absolute carbon copy. Repetitive riffs, painful screaming vocals, and the random use of synths make such music difficult to listen to at times, and yet in an industry filled with musicians trying to please the masses, DEAF remain, at least, true to themselves. It might be unfair to boil this five track EP down to these few elements, and there are moments - such as the strong basslines in Truancy and Slav Defence - that keep the listener engaged. It feels like this is a band that's trying to make a point, only it's almost impossible to tell exactly what that point might be.
Every band has to find their groove, and Deaf may well have the underlying talent to reach that point, but sadly their first EP feels a long way off.
.
Yasmin Brown is a dedicated music lover and avid critic, who completed her PGDip in Communication Studies at Auckland University of Technology. She's at her peak when buried in the middle of a mosh pit, and now continues to pursue her love of live music journalism in Cambridge, UK, often finding herself popping to London to check out her favourite bands, as well as discovering a mass of new talent.