Graham Reid | | 6 min read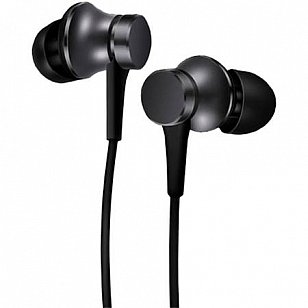 With so many CDs commanding and demanding attention Elsewhere will run this occasional column by the informed and opinionated Yasmin Brown.
She will scoop up some of those many EP releases, in much the same way as our SHORT CUTS column picks up albums by New Zealand artists, and IN BRIEF does for international artists.
You can read her previous columns here and Yasmin's profile appears at the end of these brief but pointed reviews . . .
All of these EPs are available on Spotify (links provided).
.
Foley: On My Conscience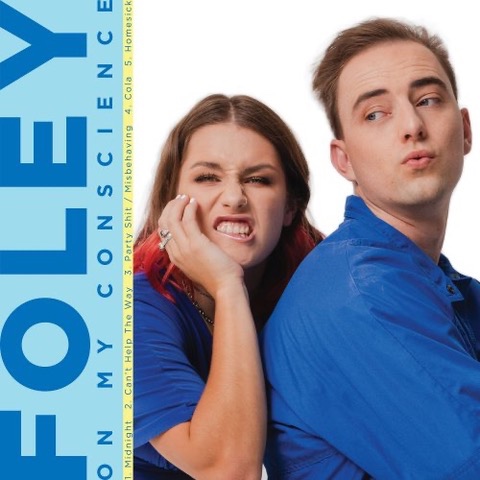 Formed at the latter end of last decade, Foley are a band should just be finding their feet in the music industry. In fact, though, this Kiwi duo have one of the most refined pop sounds in the New Zealand industry and their first EP, On My Conscience, is made up of consistently strong bass lines supported by both fierce and subtle synths and tied together with the pitch perfect pop vocals of Ash Wallace.
The chemistry between Wallace and her bandmate Gabriel Everett is tangible throughout and it's not hard to tell that they've been friends for a while as you make your way through the six tracks that make up the EP.
It's cool - very cool - and 80s influences are incorporated easily throughout, resulting in a bubblegum pop explosion, though never more so than in Midnight and Cola (the latter complete with the sample sound of a can being cracked open). The upbeat sounds tend not to reflect the themes addressed across the EP, however, as the tracks are said to be set against a 'backdrop of millennial doubt'. While it's questionable that this EP is limited to a millennial audience, this doubt is certainly something that you can take from every track, and Party Shit / Misbehaving in particular where you'll easily find yourself laughing sadly at how well you'll recall your own experiences of being led astray and following someone you really shouldn't.
It's only when you reach the final track, Homesick, where the music finally reflects the lyrics, loneliness and vulnerability comprising the whole song. Its layered vocals and ethereal effects make it a stand out among its neighbours, leaving you with a sadness that comes from a level of understanding and empathy.
It's unsurprising that Foley have found international success so quickly with something as catchy and concise as On My Conscience, and it's only a matter of time before whatever they have up their sleeves next takes them even further afield.
You can hear this EP on Spotify here
.
DAFM: Jen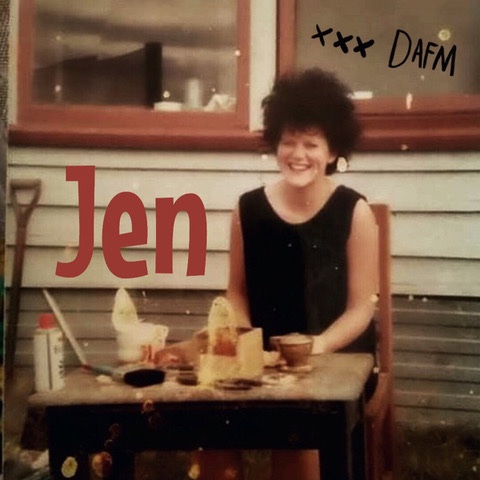 For a band that describes themselves as 'bubble-punks', there's very little 'bubble' to be found in DAFM's debut EP, Jen.
Think back to any film you've watched where some adolescent delinquent has just taken hallucinogens in order to seem a little cooler among his peers. The whole environment becomes a hallucination, and there's a very distinct soundtrack that almost always accompanies such scenes. Opening track Susan Hutt Rat is kind of exactly like that.
The band have most certainly pulled from punk influences but where there was an opportunity to modernise it, this has been bluntly ignored. The second track, Dampness combines a cacophony of noises that are almost too much to handle, particularly when combined with the tuneless accompanying vocals and monotonous verses, making one hell of a disastrous cocktail.
Just when you think all hope is lost, however, Chch kicks in, its hip hop verses launching into classic punk choruses. Don't get me wrong, it is, sonically, still questionable, but any band that tackles the victim blaming narrative that surrounds sexual assault cases in the way that this track does should be applauded.
It's difficult to gauge a band based on three songs, but DFAM are likely to be one of those bands you either love or categorically cannot stand. We'll leave it up to you to decide which category you fall under.
You can hear this EP on Spotify here
.
Mazbou Q: AFROTERNITY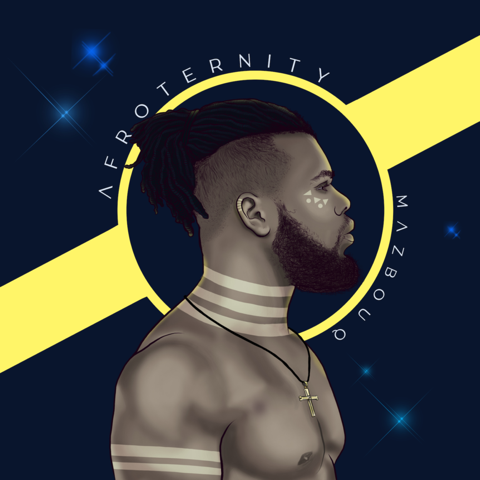 After a few short years making music as Unchained XL, Nigerian Kiwi Hugh Ozumba makes a triumphant return as Mazbou Q. His new venture better reflects who he is today - a more genuine version of himself that he feels so comfortable with that he's chosen an alias that's now derived from his birth name.
His debut EP under this new name is a political jungle, as Mazbou Q uses his outlet to express anything and everything that feels important to him - however sensitive that subject might be. From the get go you'll find yourself swimming in powerful statements about anti-racism and black consciousness,delivered through the catchiest of hip hop beats with clean and crisp vocal delivery.
Each listener will take something different from this EP, with different lyrics standing out. Some of it might shock you - at one point in the EP's latest single Bad Energy, Mazbou Q refers to Donald Trump and the KKK in the same sentence - but if you've been engaging with any black artist from any decade dating back to well before you were even born, you'll realise this anger and these statements are not new. They've simply evolved with the times. If you're shocked, you simply haven't been listening.
Sonically, the EP is heavily influenced by hip-hop (think Kendrick Lamar), but elements from other genres filter through, adding further depth to these songs. Na Wetin Dey No is a throwback to Mazbou's Unchained XL days, a hip hop revival of an old song that maintains some of its more soulful roots. With this new version, there are so many influences that it could have been overwhelming, but Mazbou's experience means it's expertly crafted and even more enjoyable than the original. Closing track To the Gates also pulls heavily from soul, its religious foundations clear even without noting lyrics pointing to 'pearly gates'.
Mazbou Q is an incredibly versatile artist, and the power in this new project should see him reaching even more people. There's a lot to unpack here, and you'll find yourself hearing more with each listen, inevitably keeping you happily (or indeed empathetically angrily) occupied for quite some time.
You can hear this EP on Spotify here
.
Chris Lanzon: Melancholy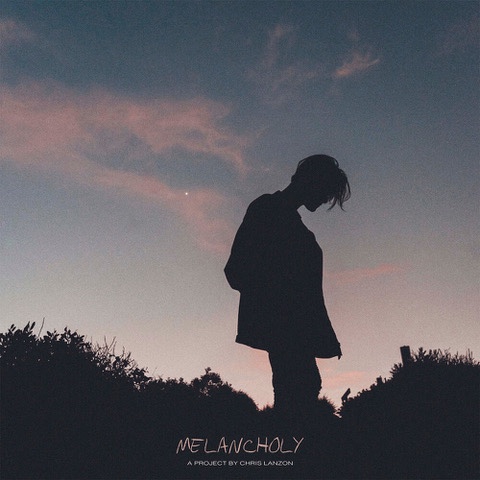 If there's ever going to be an EP that takes you on a journey of emotional turmoil, it's this one. Australian Chris Lanzon has channelled his deepest, purest romantic feelings into each of these six tracks, each one a different chapter in a novella filled with pain, longing and - finally - resolution.
As the EP kicks off instrumentally with title track Melancholy, you can almost feel the joy seeping from you, the track perfectly setting the mood for what's to come. As the vocals are gently introduced, you'll quickly find yourself enveloped in Lanzon's velveteen tones, easily relating to his experiences regardless of whether or not they match yours.
This is consistent throughout, although after the instrumental start, the lyrics quickly become the focal point in the tracks that follow, the haunting, reflective and introspective verses sitting on a bed of soft accompanying music - whether this be electric or acoustic guitar, or tender synths. Still is a reflection on being hurt but still holding onto hope, the bass drum reflecting the hard beating of your heart, while the desperate chorus of Unsaid addresses "harrowing" silence and an inability to move on. While this EP is deeply personal, with intricate details woven into a wider narrative, it remains wholly accessible as you find yourself sadly applying it to your own life.
After you've followed Lanzon's journey and easily empathised with his pain, you'll be greeted with sweet relief as the EP draws to a close with All This Time, wherein he and the subject of all songs up until now find their love reconciled with the admission that both parties has held onto their love for 'all this time.
Through this short but poignant track, the weight finally lifts a little as you feel Lanzon's relief with him as he realises that everything has worked out as it was always meant to.
You can hear this EP on Spotify here
.
Yasmin Brown is a dedicated music lover and avid critic, who completed her PGDip in Communication Studies at Auckland University of Technology. She's at her peak when buried in the middle of a mosh pit, and now continues to pursue her love of live music journalism in Cambridge, UK, often finding herself popping to London to check out her favourite bands, as well as discovering a mass of new talent.