Graham Reid | | 8 min read
With so many CDs commanding and demanding attention Elsewhere will run this occasional column by the informed and opinionated Yasmin Brown.
She will scoop up some of those many EP releases, in much the same way as our SHORT CUTS column picks up albums by New Zealand artists, and IN BRIEF does for international artists.
You can read her previous columns here and Yasmin's profile appears at the end of these brief but pointed reviews . . .
All of these EPs are available on Spotify (links provided).
.
Paige: Always Growing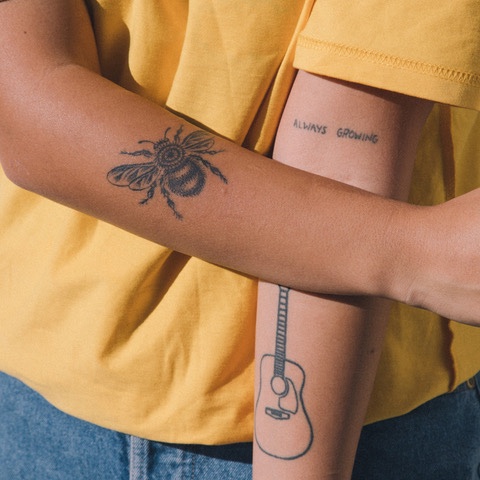 In recent years, Auckland has consistently been providing us with some of the most phenomenal talent that not only New Zealand, but the world has to offer.
Paige, a 23-year-old singer songwriter, is one of the best, and in her debut EP Always Growing, we're given a mature, introspective and self-aware insight into what it's like to move into young adulthood.
Each track gives a new perspective on this idea of 'growing up' - realising that you never really know anything and that there's always room to 'bloom'. Following the upbeat and dancey Hit n Run, Too Much to H8 touches on anxiety and a lack of self-esteem that many young women will experience. It's a track that focuses on the negative beliefs about yourself, presented in a sad and matter of fact manner, forcing you to pay full attention to the lyrics before leading you into a more positive outlook on life during Waves. It's this track that acknowledges the ups and downs of life, and that with the bad mentioned in Too Much to H8, there will always be something good to follow.
While each track has something new and poignant to offer, it's the final track, gentle pop-rock Make Room, that stands out the most. The vulnerability of Paige's voice delicately delivers a story of falling in love and allowing someone else to take up space in your life. It's a far cry from the self-hatred that we see in the first couple of tracks and shows not necessarily a finality to Paige's journey, but perhaps the start of a new, more positive chapter.
Always Growing is a perfect coming of age story, and the perfect starting point for Paige's career.
You can hear this on Spotify here
.
Amber Carly Williams: Ocean of Confusion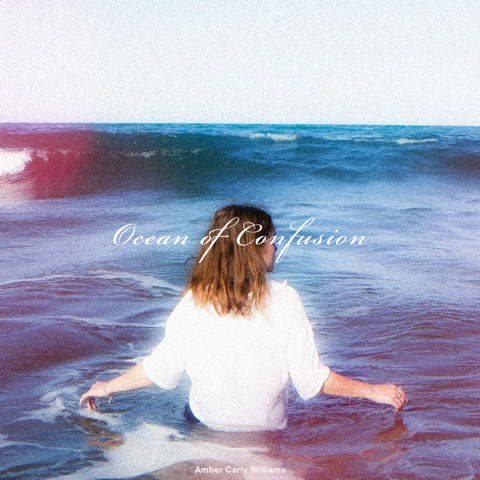 It would be all too easy when being told an artist is inspired by Billie Eilish and Dua Lipa to expect carbon copies of the aforementioned artists - a lack of originality and creativity.
For Christchurch's Amber Carly Williams, however, this simply isn't the case. There are, of course, recognisable elements from these cited artists - the comparison had to come from somewhere, after all - but Williams has undeniably taken these influences and made them her own.
Ocean of Confusion is a perfect combination of pop and RnB, these sounds woven together with themes that will be recognisable to many. Lights Down Low, for example, touches on the concept of someone only wanting you at night, highlighting the shallowness of his affection through this acoustic pop and flawlessly high notes. The title track pulls more on the RnB side of William's influences, however, the synthetically created heart beats working slowly and softly to create an ethereal atmosphere that transport you to another universe.
These two prominent genres are woven together in Think About It, a track that's host to the catchiest of choruses and which showcases the effortless range of Williams' vocals. During the moments where the music dies down and she leads with her voice, there's no denying that her talent is innate.
This continues into the EP's closing track, Little More, again integrating heartbeat-like synths before closing out with just a piano accompaniment, leaving us with nothing but our awestruck thoughts.
You can hear this on Spotify here
.
Konarucchi: Stuck in Daydreams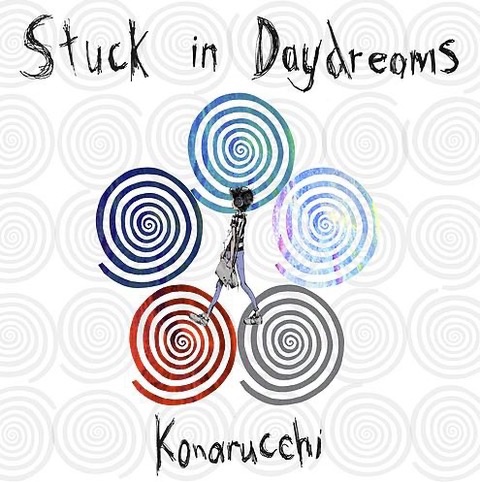 Think of a genre, any genre. Whatever sounds you currently have floating around your head, I can almost guarantee Konarucchi could take it, run with it, and create a masterpiece.
Stuck in Daydreams is the Wainuiomata resident's second of a two part project, and it sees him reworking every song from the first part, Empty Mind, into something almost unrecognisable. What were originally entirely acoustic tracks have now been built up beyond belief, pulling from jazz, rock, metal, and alternative influences throughout the five incredible tracks.
This cacophony of sounds makes the EP entirely incohesive, but each has been executed so exquisitely that you'd be hard pressed to care. Whether it's the silky smooth, music theatre vocals in the jazz-fuelled Inside, or the much darker metal influenced Some Things, there really is something for everyone to be found here.
Trying to explain just what you'll experience while listening to this EP would be to do Stuck in Daydreams (and indeed Konarucchi himself) an injustice. It demands to be consumed through undivided attention; to be taken in, every individual piece considered and appreciated individually, as well as being considered as an entire piece of art. You will feel sad - never more so than during Crooked Steps, an ode to the late Chris Cornell - but you will also feel empowered and fierce, and everything in between.
So do everyone a favour, and go check it out for yourselves.
You can hear this on Spotify here
.
Lepani:In the Moment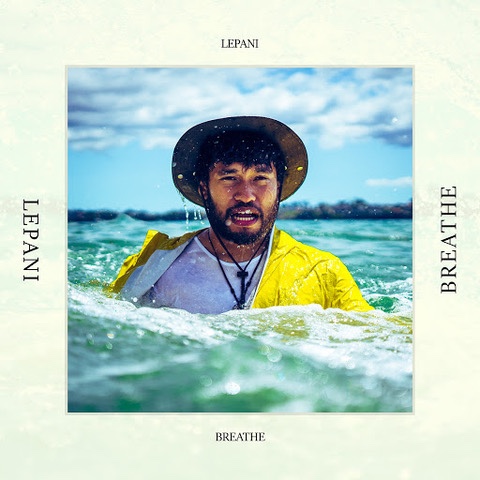 The thing about love is that it's so… overdone. This might seem like an obvious and, frankly, moot point to make because of course love is overdone. It is, after all, the one thing that most humans can relate to - falling in love, losing love, unrequited love… we've all felt the blind joy and devastating heartbreak it can bring, and there are many artists that tap into these emotions with such eerie perfection that it feels as though you're experiencing it all over again with every listen.
Unfortunately for Auckland's Lepani, this isn't the case. In the Moment is an EP about love. It's cheesy and innocent and sweet, but for the most part it lacks that special something that tugs at your heart strings and pulls you directly into the story alongside Lepani. During Fall and Breathe, in particular, you feel as though you're observing his love story as an outsider, lacking investment in how it might end. Lepani's vocals are nice, and there are moments where greatness is within reach - see in particular the closing seconds of Breathe where Lepani takes a moment to shine with minimal musical accompaniment - but, sadly, never quite achieved.
One element to Lepani's music which is consistently brilliant is his voice, which is why when we reach Wait to Wake Me Up and find ourselves greeted with autotune, you're likely to feel further deflated, particularly given the otherwise organic and stripped back nature of this piano fuelled track. This autotune is used again in Debby & Anne, a darker piece that is without a doubt the most interesting track on the EP, again verging on great if it weren't for masking the pureness of Lepani's vocals.
The EP closes with the most sincere track, During These Nights, its acoustically driven nature and perfectly executed piano trills combined wonderfully with a gospel choir to bring this journey to its end, both thematically through the concept of missing someone, and through the finality of its sound. If there was to be a redeeming piece on the EP, it would be this one, highlighting that Lepani has what it takes to push forwards with his art, even if he hasn't tapped into greatness just yet.
You can hear this on Spotify here
.
Wing Defence: Friends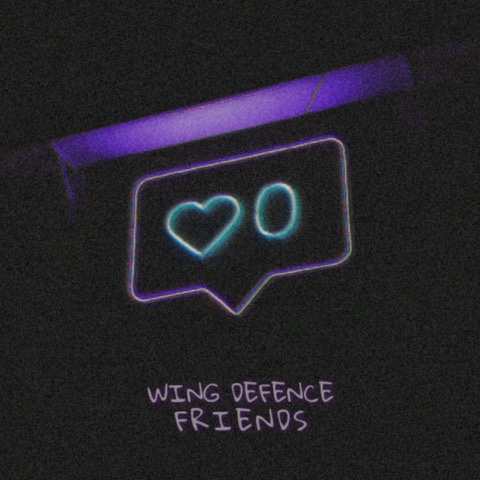 There's nothing better when it comes to music than artists who channel only their most authentic selves - whatever the response to that might be.
This is exactly the vibe you get from Adelaide's indie-punk rock duo, Wing Defence. From the very first moments you can hear the brash Australian accent of front woman Skye Lockwood, and the accompanying music is just as rough, rugged and real as her fascinating vocals. Think Courtney Barnett, if you must, but don't be naive enough to think that Wing Defence's influences start and end there.
As you make your way through the record you'll find yourself being taken on a cohesive trip through the minds of these two women, each track seamlessly blending with the next, while still somehow standing out as individual creations, each with a different message to share.
The EP is rooted in friendship, its pop-rock / dark punk sounds facilitating the theme perfectly. Within it, you're urged to chill out, to let go of your anger, to be yourself, and underneath the overarching genres, you'll find interesting sample sounds that make this music harder to define, be it the sound of a can opening, layered shouting underneath sweeter lead vocals, or subtle clapping... Each additional element adds depth to an already interesting EP, presenting Wing Defence as a band with limitless potential. In the meantime, take your time to unwrap each track on Friends in its entirety, where you'll surely discover more to love with each listen.
You can hear this on Spotify here
.
Summer Thieves: Bandaids and Lipstick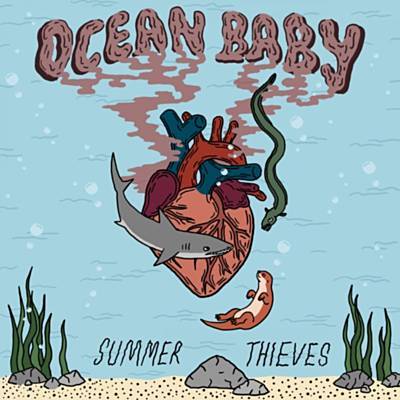 There are expectations that come with having a band name like 'Summer Thieves'. You expect positivity and sunshine to beam down on you with every note, and that's exactly what this Dunedin three-piece is here to provide.
From the get-go, All I Want presents you with a hands-in-the-air, summer party atmosphere that will transport you to the sunniest of seasons even in the deepest depths of winter. But of course, no summer party is complete without some kind of romance, which is where the sultry and somewhat sexy Hands comes into play, immediately adding a temporarily serious element to the EP.
This doesn't last long, though, as the second half of Bandaids and Lipstick is rooted heavily in RnB and soul, with My Mistake also adding elements of pop and rock into the mix to create something that can only be described as being really bloody fun. Ocean Baby follows, allowing vocalist Jake Barton to shine alongside the acoustically driven moments which, when juxtaposed with the use of synths, makes for something incredibly interesting and novel.
Not willing to stop there, however, the band closes out with Rey Mysterio, a good old-fashioned rock song that once again merges with the band's signature soul sound, making for the coolest track on the EP. With the added bonus of a killer guitar solo, and the unexpected acoustic end, I challenge you to think of a better way this EP might have reached its conclusion.
While soul and RnB might not necessarily be everyone's cup of tea, Summer Thieves work to avoid boxing themselves in to any particular genre, making Bandaids and Lipstick accessible to most. This EP truly is one hell of a summer delight.
You can hear this on Spotify here.
.
Yasmin Brown is a dedicated music lover and avid critic, who completed her PGDip in Communication Studies at Auckland University of Technology. She's at her peak when buried in the middle of a mosh pit, and now continues to pursue her love of live music journalism in Cambridge, UK, often finding herself popping to London to check out her favourite bands, as well as discovering a mass of new talent.