Graham Reid | | 4 min read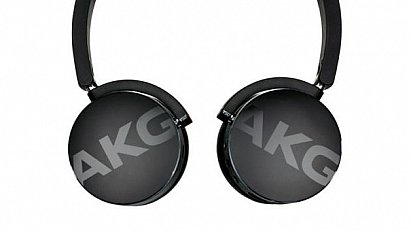 With so many CDs commanding and demanding attention Elsewhere will run this occasional column by the informed and opinionated Yasmin Brown.
She will scoop up some of those many EP releases, in much the same way as our SHORT CUTS column picks up albums by New Zealand artists, and IN BRIEF does for international artists.
You can read her previous columns here and Yasmin's profile appears at the end of these brief but pointed reviews . . .
All of these EPs are available on Spotify (links provided)
.
VÏKÆ: Finelines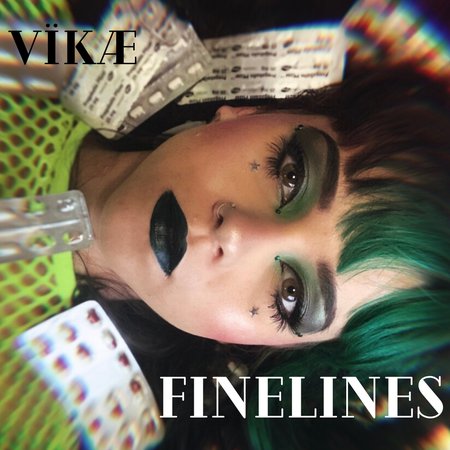 If you ever needed proof that repetitive doesn't necessarily equal boring, VÏKÆ is here to provide it. The Ukranian born Kiwi has embraced electro pop influences and used them to create a six track EP that clocks in at just 17 minutes. Despite the frequently repetitive choruses, each track leave a lot to unpack, whether it's the gorgeous falsetto in the chorus of #fake friends, the hidden rawness in the club-worthy Rumours, or the radio-friendly Virus that addresses topics of mental and physical sickness.
As a debut EP, it's practically perfect, and demands to be enjoyed from the first listen. There will be tracks that may feel stale quite quickly, but others - such as Landmines - have the potential to be enjoyed on repeat for months - if not more.
If you're looking for something upbeat and catchy with darker and more serious undertones, this is the perfect new artist for you.
You can hear this on Spotify here
.
Shannon Matthew Vanya: Self-Titled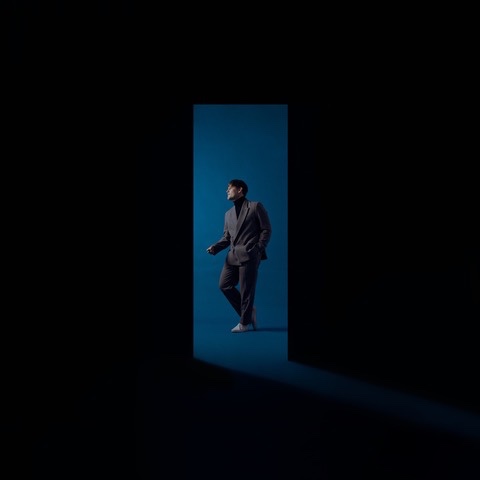 Where many artists are pulling influence from past decades, Kiwi singer-songwriter Shannon Matthew Vanya has chosen the 80s as his era of choice. Unfortunately, however, as becomes apparent almost immediately, he has failed to take these influences and make them at all his own.
Opening track, Where You Are, feels like a George Michael cover track, modernised only by the use of autotune and synths, where Baby feels more in the realm of the Jackson 5. Stuck could be considered cute at a stretch, but most will find it generic both sonically and lyrically, making it hard to convince yourself it's worth another listen.
Credit where credit is due, however, Vanya's vocals are near perfect, the high notes hit effortlessly throughout the EP. It's simply a shame that they're not put to better use, embedded in songs worthy of his natural talent.
You can hear this on Spotify here.
.
Hey, King!: Be Still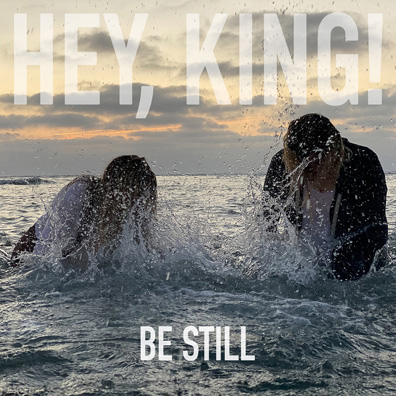 Is there anything more satisfying than a killer debut EP? This is perhaps a good question to ask Californian indie due, Hey, King!
As soon as opening track Half Alive kicks in, you're hit with unexpectedly quirky vocals that are unlike much you'll have heard before. Combined with layered vocals that add a sense of obsession, urgency and desperation, Hey, King! also make perfect use of wind instruments and powerful, persistent beats.
The pair show their versatility in the acoustically driven track two - a soft song that's filled with true love. You're urged to embrace your own vulnerability here, as the lyrics touch on the ups and downs of love, and the crazy things you'll sometimes do to finally trust someone.
Sing Me to Sleep highlights the true extent of the pair's vocal talents, as we're met with barely any musical accompaniment aside from some soft trumpets resulting in a lullaby feel that could certainly sooth anyone into a restful slumber.
Having already proven their worth as songwriters, Hey, King! close off the EP with a cover of the Animals' classic hit, We Gotta Get Out of This Place -- accompanied by Eric Burdon himself. It's an interesting choice, but further highlights their talent as they take a song that will be familiar to most and make it their own.
Be Still is a genuinely joyful experience from start to finish, and it would be surprising if Hey, King! don't continue to make waves in the coming years.
You can hear this on Spotify here
.
Coffin Club: Nowhere Nowhere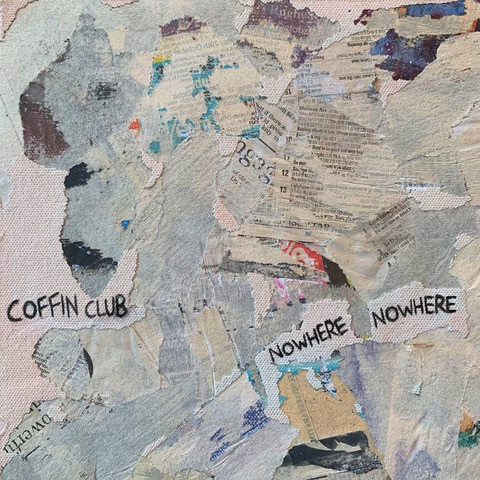 For a band that have been together for little over a year, to have already written and released a debut EP is quite the achievement - particularly an EP that's as well put together as Auckland three-piece's Nowhere Nowhere.
That said, whether the EP is enjoyable or not is another story. This is a collection of tracks that undoubtedly fall smack in the centre of the 'punk' genre, and as such, you may well find it difficult to listen to at times, as well as feeling a little stuck in the 1970s. That's not to say it's bad, necessarily - the band's musical talent is actually undeniable - but it's hard to not find yourself wishing there was something more to it than the classic punk sounds we've been accustomed to for the past five decades.
Punk isn't dead, that's for certain, but in 2020 do our most anarchical thoughts really need to be expressed through the raucous and raw tones as they are here? Whereas when the Sex Pistols were at their peak, this sound was shocking and associated with a political movement, artists of all genres can now take a stand without giving in to this outdated sound. It may well be worth it for Coffin Club to reach a little further outside of their comfort zone for their next release.
You can hear this on Spotify here.
.
Yasmin Brown is a dedicated music lover and avid critic, who completed her PGDip in Communication Studies at Auckland University of Technology. She's at her peak when buried in the middle of a mosh pit, and now continues to pursue her love of live music journalism in Cambridge, UK, often finding herself popping to London to check out her favourite bands, as well as discovering a mass of new talent.