Graham Reid | | 1 min read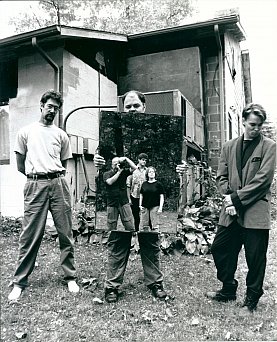 Because we have always been very keen on the outsider sound of Pere Ubu (and have interviewed their mainman David Thomas a couple of times, here and here), just four years ago we wrote at length about their vinyl box set Drive, He Said 1994-2002 – the third in a reissue series -- which included the albums Raygun Suitcase, Pennsylvania, St Arkansas and a collection of jams and so on as Back Roads.
Now Pennsylvania (1998) and St Arkansas ('02) reappear as stand-alone remixed vinyl albums.
So let us simply refer you to what we said back then about these two albums . . .
Pennsylvania – the name is worth thinking about – offers a grand and sometimes throttling sweep of America, and at this time Thomas quit his homeland for England (where he still lives).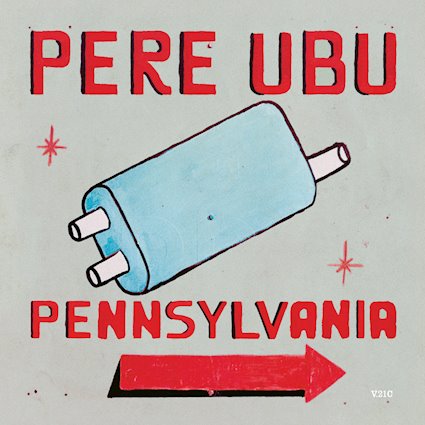 Thomas sings less – speak-sing had become his forte, like Lou Reed – and Wheeler's theremin and keyboards add an otherworld feel here (Indiangiver at less than a minute).
One of those cases where distance lends disenchantment to the view, but with a pop consciousness you understand (Joke! Although Monday Morning is on my dyspeptic hit-parade).
St Arkansas continues Thomas and his fellow travellers' outsider view/sound but in many ways adds little to all that had come before . . . but by this time there had been almost three decades of gauntlet-throwing (and their bewilderment that only such a selective audience had picked it up).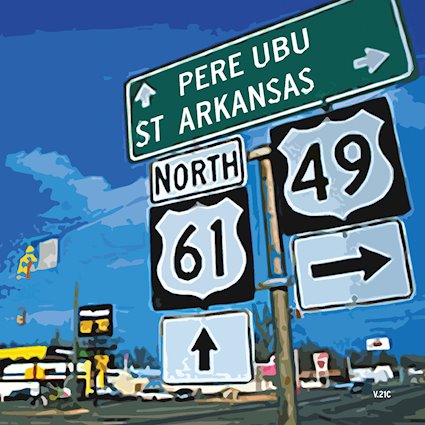 Doom, gloom, satire, misanthropic humour (check the Talking Head-gone-acerbic Slow Walking Daddy on St Arkansas), dysfunctional pop and having Eraserhead competing with Shindig on your viewing preferences probably makes your references more interesting . . . but somewhat limits your audience.
.
Also: we wrote about those first two box sets here and here.
You can hear Pere Ubu's music at Spotify here.
The limited edition remixed and remastered vinyl versions of these albums are available from Fire Records.