Graham Reid | | 5 min read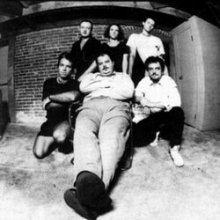 When Elsewhere spoke with Pere Ubu's mainman David Thomas recently it was ostensibly to discuss the two box sets of the band's early recordings which have been reissued on vinyl (and download) through Britain's Fire Records.
But as you may see from that lengthy conversation, many other topics were traversed and there was perhaps less about the reissues than expected because Thomas would cheerfully, or with irritation, go off on tangents.
In many ways the music speaks – and shouts and screams – for itself, and even now the albums sound in a zone of their own.
The first set Elitism For the People – see here, the vinyl now sold out – picked up the groups astonishing albums The Modern Dance and Dub Housing (both released in '78) as well as numerous other songs from that period.
The second box of four albums, just released, is Architecture of Language 1979-1982 and includes their albums New Picnic Time ('79), The Art of Walking ('80), Song of the Bailing Man ('82) and an album of live, alternate takes and other pieces.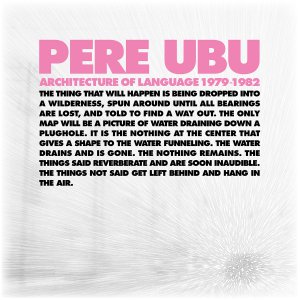 In that conversation Thomas said, "I'd always thought Dub Housing is probably the masterpiece from that period but then I had this chance to look into New Picnic Time again with good sound and I realised that is the masterpiece.
"That is as close to the flame as that band achieved. The flames were licking our wings at that point.
One person called it the scariest record ever recorded, which is probably hyperbolic . . . but it's certainly out there. In a lot of ways it is like our Al Green record.
"I remember we were thinking," he laughed, "Al Green was really big then and we really into Al Green and we had this notion of doing a soul record. But by the time you pass that idea through the Pere Ubu mechanism that [New Picnic Time] is what it comes out as."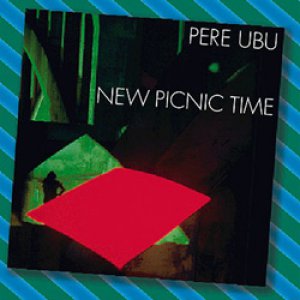 He may well be right because although most writers have thrown attention on the two preceding albums, New Picnic Time best epitomises the band's unique vision of the equality of sound, where noise, odd phrases seemingly at random ("There's a fly in the ointment," he shouts on A Small Dark Cloud which opens with bird-like cheeping) and unusual sounds co-exist with fragmented pop-rock structures and angular funk from bassist Tony Maimone.
Al Green it ain't, but in places (49 Guitars and One Girl, Small Was Fast, Kingdom Come) it can be surprisingly danceable.
There's a disconcerting poetry at work (the sonic textures of All the Dogs Are Barking where Thomas speaks a litany of things "you gotta have . . .": heart, happiness, help.
As on previous albums, Thomas can also sound like Talking Heads' David Byrne pushed right over the edge into psychotic episodes.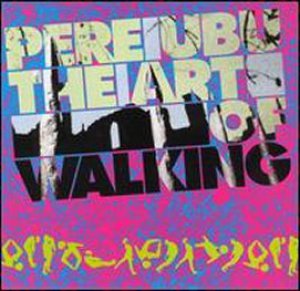 Certainly their two previous albums laid out the shock value of noise and pop, but New Picnic Time – which sounds terrific in the new mastering – may well be their masterpiece in terms of more fully realising their goal.
The Art of Walking – as Laurie Anderson says, walking is like falling forward constantly – came out when guitarist Tom Herman had left and been replaced by Mayo Thompson from the Texas psych-rock experimentalists Red Krayola.
Herman (who would return to the band later, and is back again for their current Co-Ed Jail Tour) had grounded the band within pop-rock but Thompson pushed the more experimental end of them and in some ways it reverts to the lesser moments on previous albums. Thomas however remains as singular as ever in his ruminations: "I spent the day underwater as a big pink ball at the bottom of the sea," he sings claustrophobically on Rhapsody in Pink.
There are disturbing fairgrounds (the eerie instrumental Arabia), hints of field-recorded exotica-meets-madness (Lost in Art), Ubu nightmares (Loop) and more.
As Thomas said in that interview, "You put a bunch of unconnected stuff in front of a human being and they are going to connect it all until it means something. That is the power of mystery, the power that rock music has if you integrate music and abstract sound.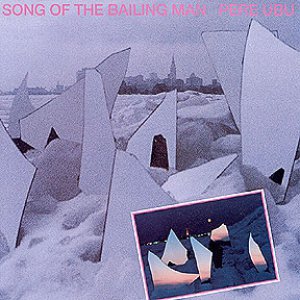 "You create questions and the listener has no choice but to answer the questions."
As always with Pere Ubu there are more questions than answers, and in fact no answers.
Given Thomas' profile as being the vanguard of the avant-garde by the early Eighties, the album Song of the Bailing Man (think about that for a moment) the band for the album was almost akin to a left-field supergroup: Thomas, Thompson, drummer Anton Fier also playing piano and the core Ubu-ists Allen Ravenstine on synths and bassist Tony Maimone.
If you would dare label Bailing Man in any way – and that would be unwise – it is their most jazzy and most approachable album of this first iteration. (They split shortly after, and re-formed six years later).
As on previous albums, Thomas thought nothing of appropriating titles from other famous sources: Here are Stormy Weather and West Side Story . . . and they are nothing like you would expect, of course.
If Pere Ubu have often seemed too much of a challenge, Song of the Bailing Man could almost act as your easy way in.
The extra material in the set – the Architectural Salvage album – contains a live version of Humor Me: Think the Police colliding with Talking Heads and fronted by a man shouting his way through an epileptic fit. Yes, it is that good.
The Book is on the Table is an electro-crunch with a woman speaking in French, there's a different mix of All the Dogs Are Barking ("There was a division in the band that was straining to go off somewhere . . . and this is the mix right before the one that went on the album, you can hear the mix tearing itself apart") and you might wonder what Davis would have of their Tribute to Miles which is a sometimes thunderous, expressionist piece.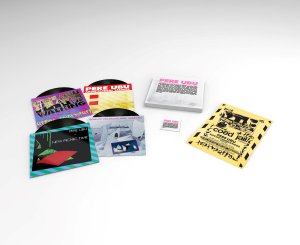 Pere Ubu were rarely an easy proposition, but they could also deliver rare beauty, noise and pop in the same space (Why wouldn't you love pop and why wouldn't you also love noise?") and also never thought words needed to mean what you think they might.
And they never resiled from throwing down the gauntlet.
You can pick it up now with their spacious and immediate re-masters.
Pere Ubu defy logic and categorisation, they create a world of their own and invite you in.
It would seem rude to refuse.
For more on Pere Ubu at Elsewhere start here.