Graham Reid | | 9 min read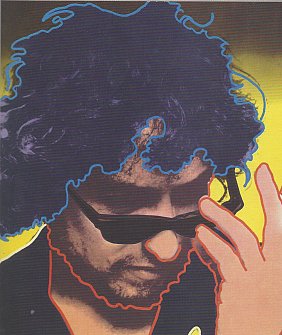 The early Eighties weren't the best time to be Bob Dylan, and not for anyone who'd had their head turned by him the mid-Sixties. Or in the mid-Seventies when he released that famous return-to-form album Blood on the Tracks.
But after that latter highpoint there had been lesser returns.
While they had their moments, neither Desire nor Street Legal ("utterly fake," wrote Greil Marcus unfairly of the second) hit such highs . . . and then came his conversion to Christianity on the albums Slow Train Coming (commercially and critically successful) and Saved (a bit less so).
While they had some excellent songs (the recent Bootleg Series Vol 13 release Trouble No More confirms his commitment to this invigorating rock'n'soul music) but in concert he would hector his audience with Biblical warnings of the judgement to come.
That the great lyricist was now often repeating scripture in his songs was a disappointment, to put it mildly.
By 1980, Bob Dylan was feeling battered and besieged.
He'd divorced Sara (the mythologised dark eyed lady of the lowlands) and there was on-going settlement litigation and custody issues.
At the end of '80 John Lennon was murdered and Dylan became convinced he might be next. At the time he was being relentless pursued by a clearly unhinged woman stalker.
He went into litigation against his former manager Albert Grossman (never easy, as the Beatles learned), his close friend and co-film maker Howard Alk died in a possible suicide OD in '82, and although he'd received some good notices for concerts in Europe he wasn't that well received elsewhere.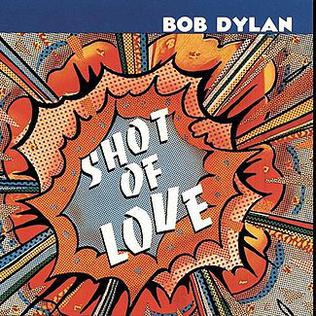 After the final album in his so-called Christian trilogy, Shot of Love (81), he disappeared for two years.
The latest installment of the on-going Bootleg Series, Springtime in New York surveys the period around Shot of Love, Infidels ('83, which producer Mark Knopfler disowned) and Empire Burlesque ('85), all of which arrived in appallingly cheap covers.
This was the period between Lennon's murder and Live Aid, between the Pretenders' debut (a new generation coming through) and the release of Dylan's five-record box set Biograph, a look back by the first living star of popular music to be so acknowledged (and which unleashed the continuing landslide of such sets).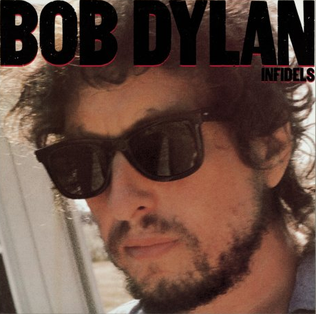 There is a double CD edition available of Springtime in New York but it is oddly focused, favouring alternate takes of some of the more familiar songs from this period which had appeared on the albums or the final disc of the Bootleg Series Vol 1-3 of 30 years ago.
So we here take in the much more rewarding five-disc set (with book, photos etc) which includes unexpected covers during the rehearsals, among them a slow and melancholy rough ride through Sweet Caroline, Fever, Abraham Martin and John, the Temptations' I Wish It Would Rain in a genuinely strained but soulful reading and Sinatra's This Was My Love in a beautifully cracked delivery anticipating his more recent covers albums.
His version of Green Green Grass of Home as a country weeper probably won't get many repeat plays.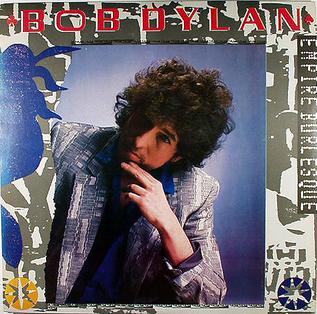 Here also are previously unknown songs and different mixes or takes of songs from this period, none of which have appeared in the Bootleg Series previously.
And while on the face of it, this is not a promising period the big set tosses out magic, the unexpected and some great songs (alongside a few which don't illustrate much other than Dylan's propensity for changing lyrics, melodies and emotional direction).
This set is best heard as a sequel to Trouble No More where that dynamic and often angry "Christian period" is being left behind, although not entirely.
Dylan did release some wonderful songs in the five or six years covered here, not the least Every Grain of Sand (on Shot of Love), the enjoyably opaque Jokerman (Infidels), Tight Connection to My Heart and When the Night Comes Falling From the Sky (Empire Burlesque), and especially the exceptional Blind Wilie McTell which he left off Infidels (but appeared on Bootleg Series Vol 1-3 box set).
There were other songs much rumoured: the weary Angelina during the Shot of Love sessions, which appeared on Vol 1-3; and those which would turn up later, notably Lord Protect My Child for Infidels (on Vol 1-3, here in a quieter rendition) and New Danville Girl (which with changes became Brownsville Girl on Empire Burlesque) here as in alternate take – presumably earlier – and not quite as good as that which has leaked out on bootlegs.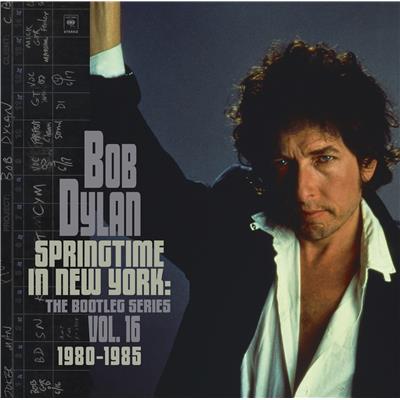 If the 25-song double disc edition of this installment of the Bootleg Series looks like a clearing house with different takes of these, Blind Willie McTell (the previously available version much better), Jokerman (a less urgent but nonetheless an interesting alternate take) and others, the expanded set places them in the greater context and they resonate more powerfully.
By this time – following the writing breakthrough on Blood on the Tracks -- Dylan was shifting his narratives and characters through time and perspectives, as heard on the take of Senor, the remarkable Angelina (dropped from Shot of Love) and others
He went back to roots on the rocking rehearsal of the traditional Jesus Met the Woman at the Well here back-to-back with the hillbilly ballad Mary of the Wild Moor with mandolin by Fred Tackett.
Country music wasn't far off: Hank Williams' Cold Cold Heart is here.
There are his roots in old rock'n'roll: the slow grinding Mystery Train with piano by Willie Smith; Price of Love is a soul-rocker over the Bo Diddley beat; the humorous one-off Fur Slippers sounding peeled off from High Heeled Sneakers . . .
And he wasn't above MOR ballads while rehearsing: the lovely and casual This Night Won't Last Forever; Let It Be Me again in a more engaged treatment than the version on Self Portrait . . .
Dylan obviously enjoyed himself in the studio even as he was berating his live audience.
Reggae however was rarely his idiom: the lame Don't Ever Take Yourself Away and Is It Worth It? where his writing seems limited by the rhythm.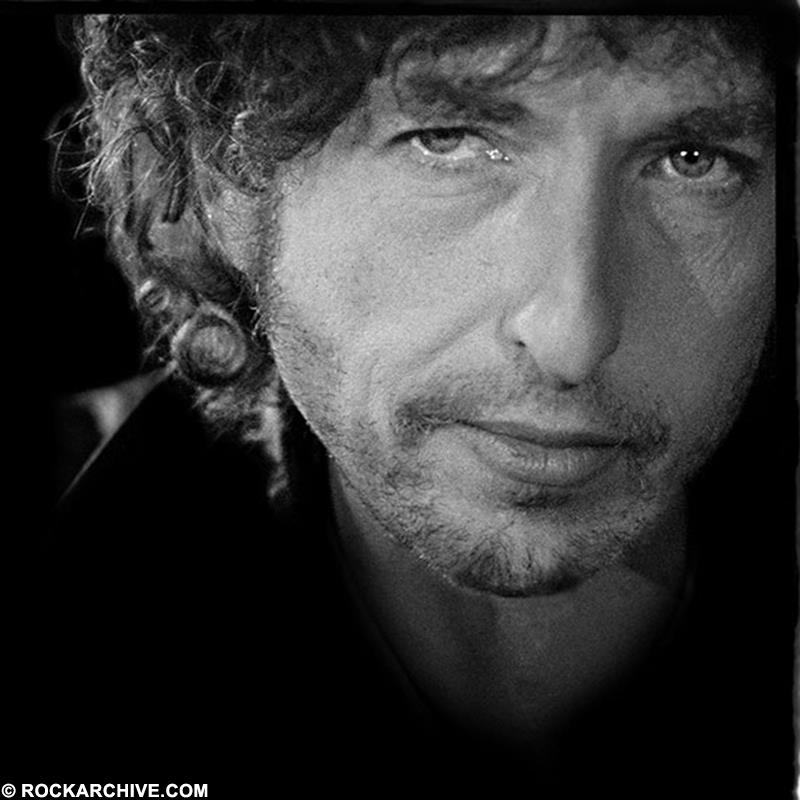 There are great players throughout: guitarists Fred Tackett, Tim Drummond, Danny Kortchmar, Ron Wood, Heartbreaker Mike Campbell, Mark Knopfler; drummers Jim Keltner (the MVP everywhere), Ringo, Don Heffington, Sly Dunbar and others; keyboard players Benmont Tench, Ian McLagan, Alan Clark (of Dire Straits); bassists Duck Dunn, Heartbreaker Howie Epstein, Robbie Shakespeare; singer Clydie King who was Dylan's soulmate throughout this period . . .
Here too is the LA punk band Plugz he took on Letterman going through License to Kill (pity their takes on Don't Start Me Talkin' and Jokerman weren't included) and a great raw take on Jimmy Reed's Baby What You Want Me to Do.
Dylan always favoured and celebrated those he saw as outlaws (John Wesley Hardin who was a cold-blooded killer, gangster Joey Gallo etc) and here the Rosenbergs Julius and Ethel are elevated as martyrs of Fifties conservatism in a blunt-edge rocker.
Sometimes you can hear the work in progress which was never completed as on the hard rock of Yes Sir No Sir which was almost in that rock'n'soul gospel style but Dylan hasn't quite nailed the lyrics. And the shouty, incomplete When The Night Comes Falling From the Sky.
Again on the two back-to-back acoustic versions of Too Late which morphed into Foot of Pride with Knopfler and Mick Taylor (on slide), Sly'n'Robbie and Clark, here in an outtake.
During this period Dylan was shucking off his manner of quick recording and trying to come to terms with the more polished sound the CD era demanded, so he took more time over Infidels although rejected many of the finished sessions after producer Knopfler left. And some of the better songs too.
Time may have rendered some of the sentiments here questionable: his perspectives of women in Sweetheart Like You (which sounds more empathetic in this alternate take) and Need A Woman, his pro-Israel/Zionist song Neighbourhood Bully which sounds even more contentious now .
Ironically his anti-globalisation Sundown on the USA had become even more resonant.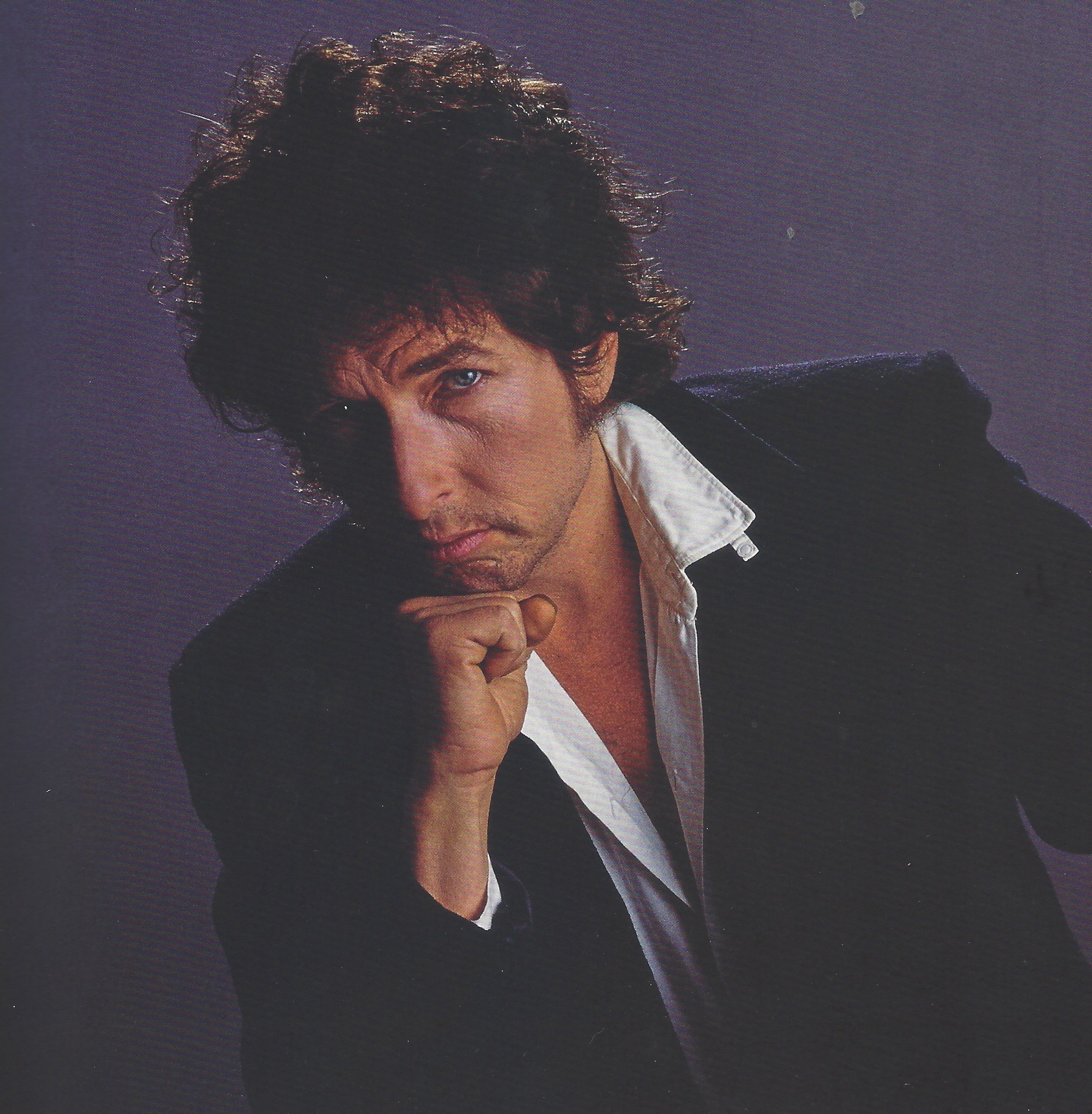 Here too are that different take of Jokerman; two terrific and different approaches to Don't Fall Apart On Me Tonight (the second reflecting a mood somewhere between of the superbly compassionate Someone's Got A Hold of My Heart and its more bitter rewrite as Tight Connection to My Heart ); Clean Cut Kid flips off Chuck Berry with Clark on supportive keyboards; a breezy Caribbean take on the lazy Tell Me (which a manager might have passed on a publisher to exploit in the MOR country music market) . . .
The outtake of Someone's Got a Hold of My Heart isn't a patch on the version released on Bootleg Series Vol 1-3.
Among the most interesting here are the heartfelt and personal Can We Keep It Between Us? which might have been written for Sara during their disputes – although in the late Seventies and into this period Dylan had any number of semi-permanent women – and which Bonnie Raitt would record.
It is intimate and almost conversational with Willie Smith on soulful organ.
Also worth exploring among the offcuts are his wordy crime narrative Too Late with a band which ended up as Foot of Pride on Infidels (which gets a better, more broody alternate take, see Vol 1-3); the casually lovely take of Tell Me which a manager might have passed on a publisher to exploit in the MOR country music market, and the ragged rock'n'roll of Enough is Enough recorded live at Slane Castle, Ireland in '84 (a song he only played three times and includes the line "I'd rather be lucky than rich").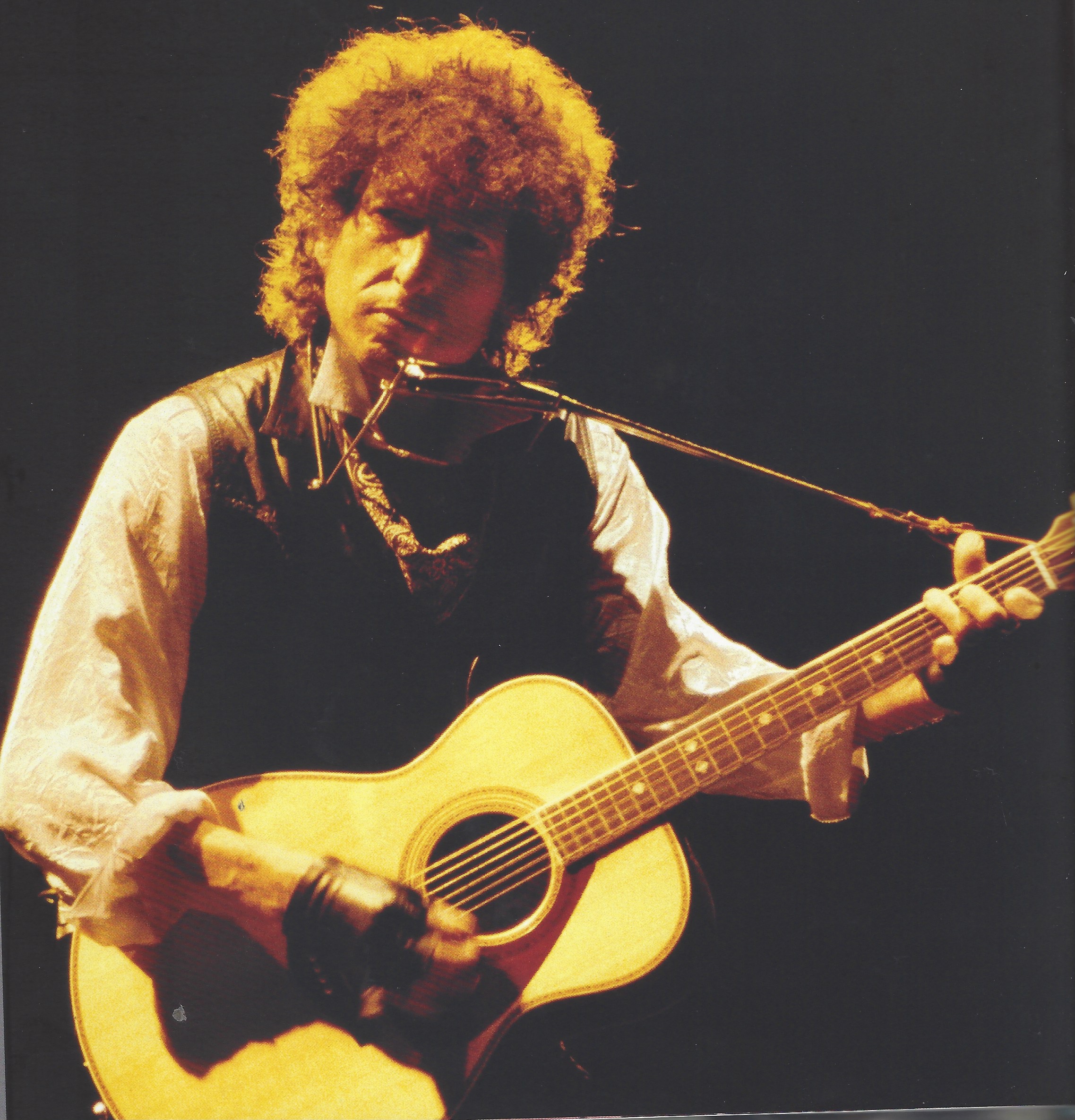 There's also the interesting juxtaposition of the nasty Seeing The Real You At Last and the more romantically accommodating Emotionally Yours (to very different women in his complicated love life?) and . . .
Imagine if this more battered version of the Dark Eyes here – a song which appeared at the end of Empire Burlesque and was largely dismissed -- was the final thing he'd recorded, like Bob Marley's Redemption Song.
"I live in another world where life and death are memorized, where the earth is strung with lovers' pearls and all I see are dark eyes. . . . I can hear another drum beating for the dead that rise, whom nature's beast fears as they come and all I see are dark eyes. Oh, time is short and the days are sweet and passion rules the arrow that flies. A million faces at my feet but all I see are dark eyes . . . "
Astonishing.
But he's lived another 45-plus years since.
The Dylan Bootleg Series has been exceptionally rewarding . . . at times.
As we've noted, only the utterly devoted would slavishly wade through the whole of The Basement Tapes sessions, but the cooler-than-thou who rejected his Christian period should take a deep breath and go to that Trouble No More collection which at times will rock their souls off.
Elsewhere is of the opinion that those behind the edited edition of Vol 16 may have defaulted to what they felt might entice the curious.
This five-CD edition is the real oil.
And in this dysfunctional 21st century has anyone encapsulated these tele-news snapshots of global chaos as succinctly as this in Jokerman: "Nightsticks and water cannons, tear gas, padlocks, Molotov cocktails and rocks behind every curtain, false-hearted judges dying in the webs that they spin, only a matter of time 'til night comes steppin' in."
And out there we plead: "Lord protect my child, he's young and on fire, full of hope and desire, in a world that's been raped and defiled. If I fall along the way, and can't see another day . . . Lord, protect my child . . . "
Truth is sometimes simple.
.

You can hear the double CD version of this at Spotify here but it is also available in the double-CD and five-CD box set editions from Southbound Records, Auckland.
They will also ship.
.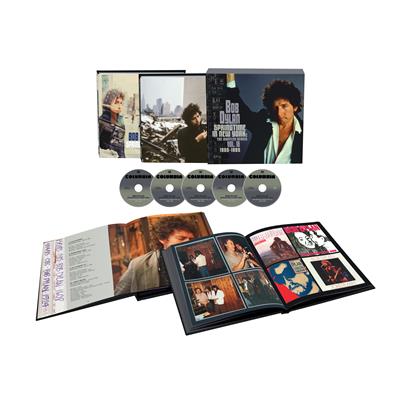 .
.