Graham Reid | | 3 min read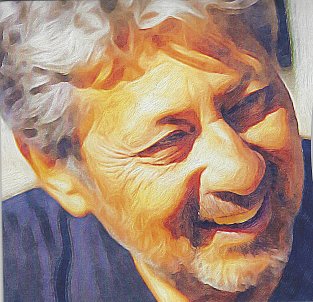 It's an interesting measure of the landscape of popular music that many -isms are called out (racism, sexism, etc) but older artists are marginalised, or worse, ignored completely.
Yes, a few get through (Leonard Cohen, Bill Fay) and if 71-year old Tom Waits released a new album you know it would be reviewed.
People remain curious and even keen to hear new music from Dave Dobbyn and Don McGlashan (both in their Sixties).
But the case of John Hanlon is interesting for what hasn't happened with his new album Naked Truths.
For those who don't know, Hanlon was in the vanguard of socially-conscious singer-songwriters here in the early/mid Seventies and his albums Garden Fresh and Higher Trails were widely acclaimed (and bought).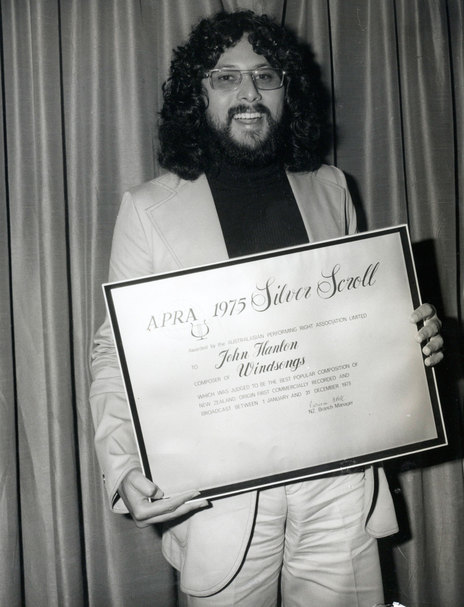 He won two Silver Scroll songwriting awards (for Lovely Lady and Windsongs) and enjoyed hit singles, notably his Damn the Dam which protested the construction of the Manapouri Dam.
He was a kind of eco-warrior in song before such a thing existed in this country.
Working in an idiom unfashionable if you were into rock music, Hanlon's career ran its course quickly and he went off to Australia where he was very successful in advertising.
I recall doing a very pleasant and interesting interview with him some time in the mid-late Nineties when he came back to New Zealand and he was funny and smart.
Gary Steel wrote a very fine overview of Hanlon's career for audioculture in 2013 on the release of a hits (and other material) compilation.
He continued to write but not much more was much heard about him -- if a song is sung and no one hears it, does it exist? -- and not even now when he has Naked Truths, a 23-song collection of new songs, out.
A Muriwai resident for about six years, he has struggled to get any attention and, at 72, has concluded he has hit that Age of Irrelevancy, even for the mainstream media appealing to an older demographic.
Oh, he was however interviewed by a website out of Ireland and a local article here told his story but barely glanced at the new album. Karyn Hay however profiled him and Naked Truths at the time of the album's release, and he was interesting because he was self-effacing and had a good story to tell.
He seemed to get more attention for a jocular and somewhat self-mocking comment he made on Facebook about an anti-vaxxer complaining on TV about losing their job. Hateful and supportive comments, and inevitable digressions, followed.
The album was released in July, and followed a kidney transplant when he was forced to confront his mortality. At one point the family was called to the hospital to say their goodbyes.
Naked Truth rarely addresses this issue directly and those who recall his vocal power of fortysomething years ago might find his more crackling and throaty delivery a surprise.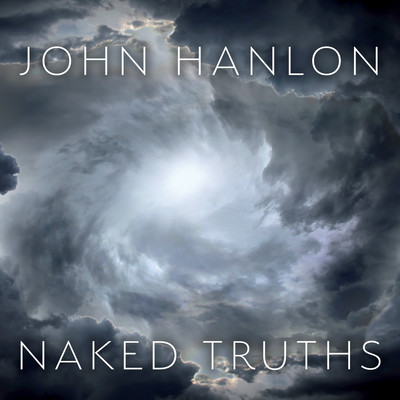 There is certainly a somewhat over-sweet sentimentality at work in places (The Hero about someone killed in a war, the anti-war/anti-complacency message of We Don't Talk About That) . . . but however you cut it, something like 6.2.4 is fine mainstream ballad (which someone should cover).
Muriwai Road has some of the whispery secret intimacies which Cohen conjured up, It's True and the mellow Everywhere I Go are lazy pleasures, This is New York is kinda fun nightclub jazz, Be harks right back to his acoustic folk style (with pedal steel) . . .
Be, by John Hanlon
There are some fine songs, well played and sung, on Naked Truths which is professionally packaged with a lyric booklet in a gatefold CD sleeve.
Naked Truths offered too many tracks – and across a number of genres – for some radio programmers and journalists to assimilate in these short-concentration span days.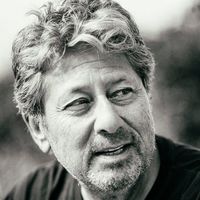 Yes, it does need be acknowledged his name would not be familiar to most people under 50.
And that is a lot of people, many in positions writing about music or presenting it on radio. But if they only stay within the bounds of what they know or is current and fashionable then are they doing their job, or just coasting?
It is however also true that a number of these songs could have been sacrificed to distill this down into a more focused collection.
But John Hanlon deserved at least some attention for Naked Truths.
Otherwise . . . accusations of an -ism could easily be levelled?
.

You can hear this album on Spotify here or find it on CD at selected record stores like Marbecks.
.