Graham Reid | | 5 min read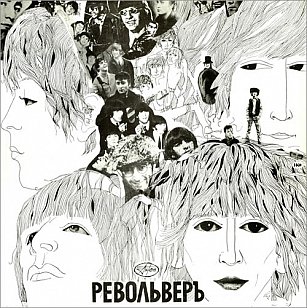 Four years ago the award-winning American composer Laurence Rosenthal, a self-described Beatles fan, said, "I am always fascinated by the fact of their endless creativity, their endless invention".
Rosenthal was 91 at the time and spoke of how the Beatles' music brought his young family together in the 60s "because I could unconditionally admire them".
With something like awe he added, "You can name 10 famous Beatle songs and they could have been written by 10 different groups because they are so different.
"And yet they embraced a huge world."
That unity within diversity was never more evident than on their 1966 album Revolver, widely considered the zenith of their collective creativity,. It would be the last album where they were, in George Harrison's description, "a little dance-hall band" working together, mostly just the four of them in Abbey Road studios – the oldest still short of his 26th birthday – bouncing ideas off each other with a cooperative will.
Sgt. Pepper of the following year found their songs highly embellished and worked on over months (Ringo said it was the album where he learned to play chess) and after their sojourn to Rishikesh in India for a meditation retreat at the start of 1968 the dynamic of the group changed markedly.
"When they got back to London," says Beatle biographer and expert Mark Lewisohn, "things were never quite the same again . . . they were never as close again after Rishikesh."
Which throws attention back on that shared spirit of Revolver despite songs which ranged from Harrison's Love You To which is Indian music in structure and instrumentation, McCartney's ode to Motown and paean to marijuana on Got To Get You Into My Life driven by punchy horns and Lennon's somnambulistic I'm Only Sleeping (perhaps a response to journalist Maureen Cleave describing him as "probably the laziest person in England" after interviewing him earlier that year).
I'm Only Sleeping (rehearsal fragment)
I'm Only Sleeping (Take 2)
There was McCartney's bleak Eleanor Rigby about death, old people and loneliness ("What an idea for a song. Who writes songs like that?" said Rosenthal), Lennon's droning and philosophical Tomorrow Never Knows and of course Yellow Submarine.
This is extraordinary breadth – the count of love songs right down – and if the Rolling Stones' Satisfaction of the previous year marked a transition between pop to rock with an adult song about consumerism and sex, then Revolver announced popular music's ability to be an art form within three minutes.
Paul McCartney has said that "when asked what our formula was, John and I said that if we ever found one we would get rid of it immediately".
More than half a century on, Revolver still stands as a great rock album and now remixed by Giles Martin (son of the Beatles' longtime producer George Martin) it commands attention again.
Remixing however presented unique problems because here was a group which played together live in the studio and were recorded on four-track tape. Separating the individual musical and vocal elements to get any decent result in remixing had previously been thought to be extraordinarily difficult if not near impossible.
"While working on [Peter Jackson's Get Back documentary] we developed this technique where we could de-mix stuff," says Martin, "which is basically separating multi-tracks out, so it was really a technological breakthrough which allowed us to do it."
He also noted that "the great thing about Get Back is that you never notice the technology involved, and this is as it should be".
Aside from cynicism over another installment in decades of Beatles reissues (remastered, remixed, in various formats), some have questioned not just the need for another iteration but the reason behind it.
Martin told Variety that he wanted teenagers like his own children who listen to contemporary music for the Beatles to have the same dynamic range and sound well on digital platforms. Pandering to the streaming generation at the expense of what the original sounded like?
"Separating the individual, recorded elements was done not to change the sound," says Martin, "but to give it some flexibility, so we're able to hear the album in a new way . . . it's never our intention to 'correct' the extraordinary work that my father George Martin and engineer Geoff Emerick did all those years ago."
Lennon perhaps had the answer after the Beatles broke up: "You have all the old records there if you want to reminisce".
The current remixes don't replace the originals but certainly enhance the sound: there is visceral snap and power on Harrison's Taxman (with that extraordinary Indian-influenced guitar solo by McCartney), I Want To Tell You, Got To Get You Into My Life and Dr Robert.
And the expanded editions of Revolver with demos, different takes and an extensive book dissecting each song allow us another glimpse inside the magic of their working method: we can hear how the songs changed from first thoughts to what appeared on the finished album.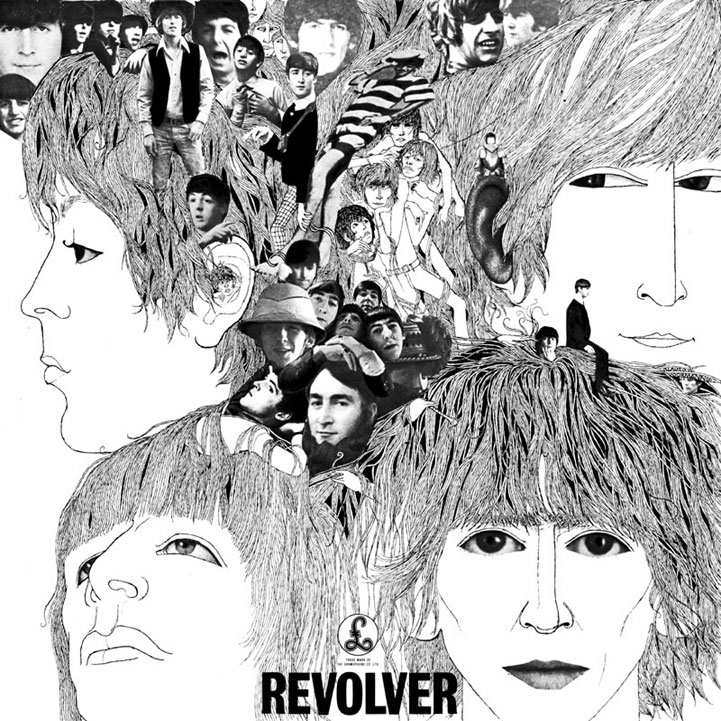 Lennon's And Your Bird Can Sing was initially too much a Byrds-type guitar jangle, Got To Get You Into My Life – which McCartney wanted to record at Stax Studio in Memphis – was originally driven by guitar parts before the horns took over and the first metronomic take of their psychedelic masterpiece Tomorrow Never Knows (before its sonic loops, backwards guitar and tapes run at various speeds) sounds like a Tall Dwarfs song.
The most surprising is Yellow Submarine which has most often been considered a McCartney idea, but it began life as disconsolate acoustic folk strum by Lennon with lyrics, "In the town where I was born, no one cared, no one cared".
Here too are remixes of the single Paperback Writer/Rain recorded at the same time but released two months before Revolver.
The instrumental take of Rain springs to life as Merseybeat power-pop, more Searchers than Beatles, but the tape was then slowed so it's pace and mood better matched the strangely disembodied vocal by Lennon.
In the months and years to come there will be more time to analyse the use of cowbell in Taxman, the merits or otherwise of hearing the instrumental backing tracks, the humour in the banter and the place-holding lines ("and she's making me feel like my trousers are torn" in Lennon's She Said She Said).
Also giggling their way through a take of And Your Bird Can Sing, a song which Lennon later dismissed but is a model of pop economy at just two minutes.
Even Tomorrow Never Knows – the final song on the album but ironically the first they recorded for Revolver – comes in at just three although it seems much longer, such is its emotional, musical and philosophical density.
"They wrote beyond their years," says Martin. True: Lennon was 25, McCartney 24 and Harrison 23.
McCartney says he played it to the Who and the Rolling Stones who were impressed, Cilla Black just laughed.
This was complex music from just four musicians and Paperback Writer was the only song they would play live.
Today's technology allows for Revolver songs to be performed but back then . . .
And no one – least of all the Beatles themselves on stage – would have been able to hear them.
They had graduated beyond screaming Beatlemania but many in their audience hadn't. Not that it would matter.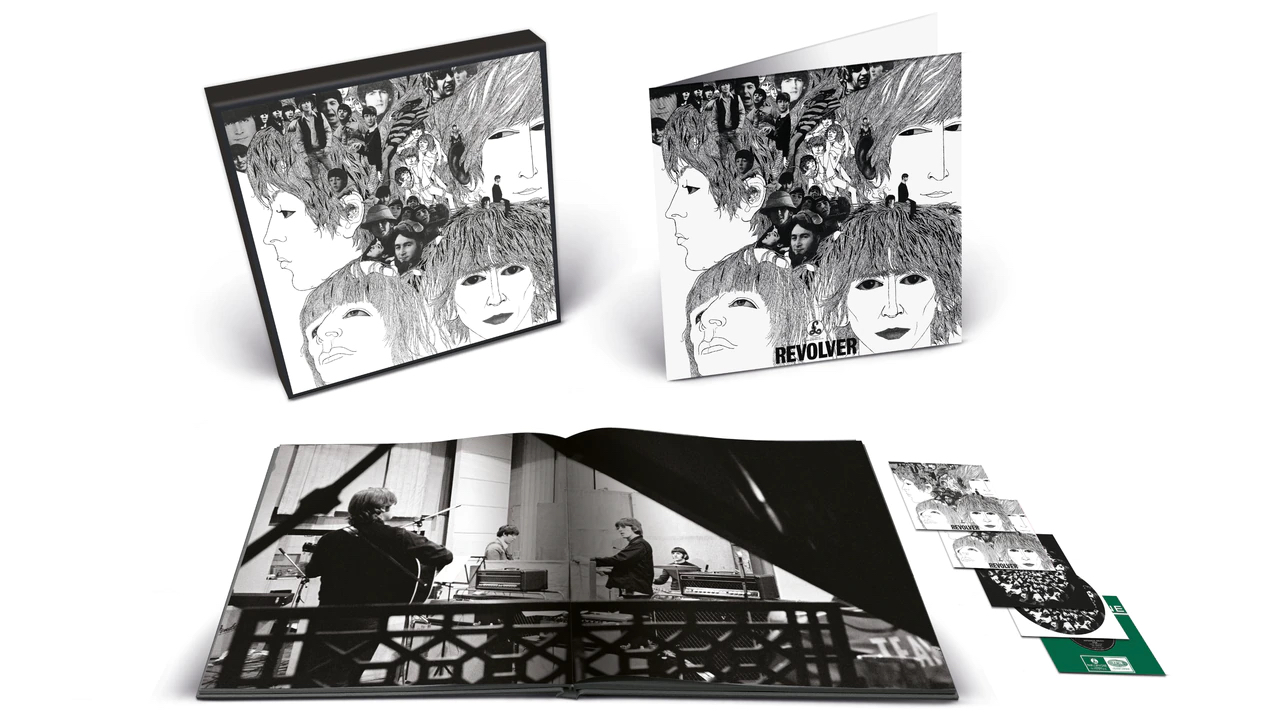 Within three weeks of the album's release, after a concert in San Francisco, the Beatles would quietly retire from touring and retreat into the studio to further explore that "endless creativity, endless invention" Rosenthal admired.
Other fine Beatle albums would be created but none quite like Revolver which redefined the possibilities of popular music and revolutionised the art of the three minute song.
.
The Beatles' remixed Revolver is available now online and in numerous formats from single CD and album to box sets of five CDs, or four LPs and an EP.