Graham Reid | | 3 min read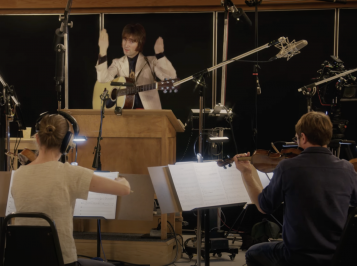 In the last half of the Seventies when the tumult and litigation following the break-up of the Beatles had faded a bit, or at least was coming into some perspective, John Lennon had time to think.
Without a recording contract and it seems not much interest in writing – although he was doubtless exaggerating when he said in 1980 he hadn't picked up a guitar in five years – Lennon could read, travel (he traveled more than most think during those house-husband bread-making years) and . . .
And consider all that had happened in the astonishing 15 years previous when he went from the clubs of Hamburg to the foot of the Himalayas, and beyond.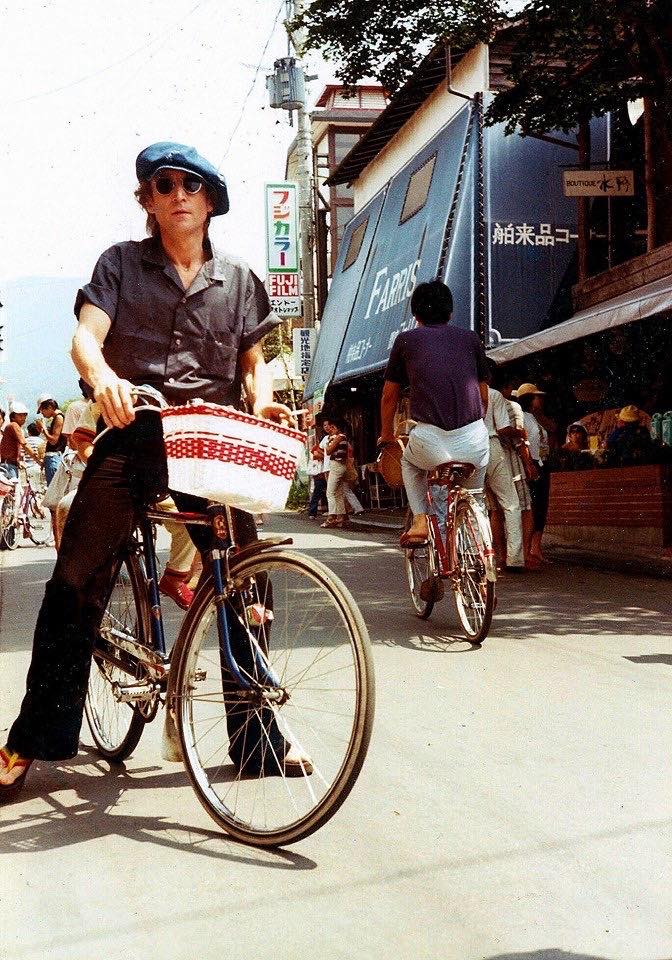 He looked back and became a little nostalgic: he asked his Aunt Mimi in Liverpool to send him his books and old school tie and would dispatch assistants to go to Beatlefests and collect memorabilia for him.
During his separation from his wife Yoko Ono his companion, lover and the enormously patient May Pang said he would talk about McCartney and the Beatles quite a lot.
So when he sat the piano to write what would become Now And Then – the new and final Beatles' song – he was certainly thinking of Ono, it can be read as another paean to her full of gratitude, love and thankfulness.
But now given a Beatlesque treatment by McCartney, Ringo and producer Giles Martin (among others) Now And Then takes on a different meaning: it could be – and has been – read as an address to his former bandmates with whom he shared so much, from his teenage years until he was 30.
They had been his partners, companions and the few who really knew who he was and had been.
They also brought the best in his work.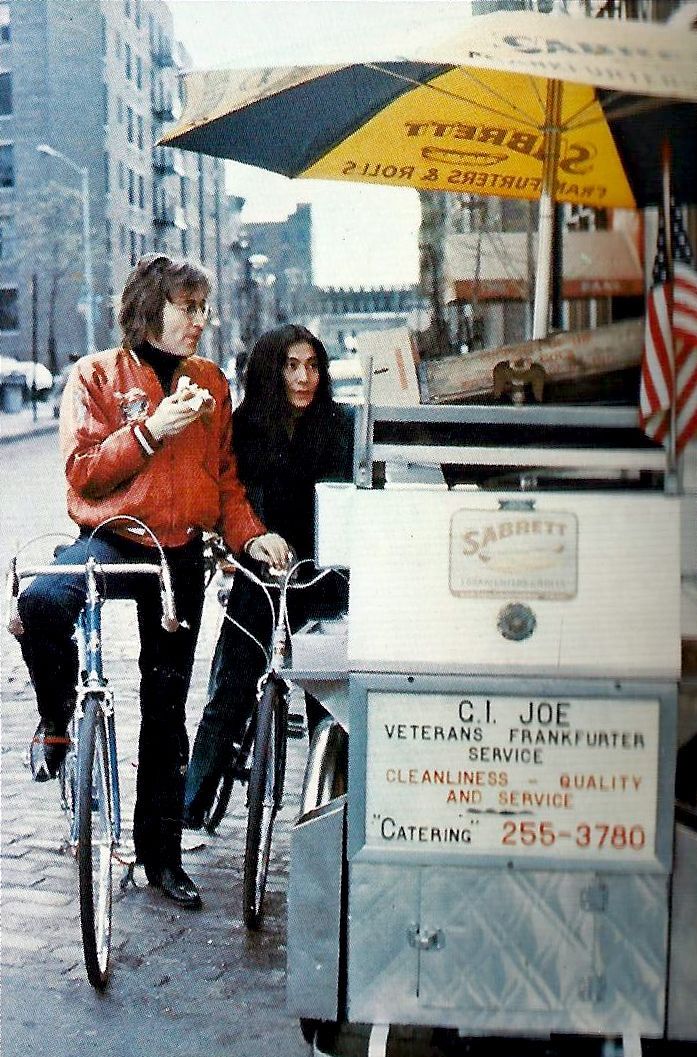 None of the Beatles were much good at self-editing their songs in the solo years, and as Derek Taylor observed, "They could reject things in songs that were corny and come out with this most superb finished work. They had this way of dealing with each other's weaknesses so that only the strengths came through."
So let's imagine that Lennon sitting at the piano and working through Now And Then is actually reflecting on those damaged friendships and those he deeply loved.
That is a fair reading of the song, enhanced by the video.
"Now and then I miss you, I want you to be there for me"?
As with Free As a Bird, Now And Then comes with an excellent video (does anyone remember the Real Love clip?), this time by Sir Peter Jackson who delivered the exceptional and insightful Get Back doco film.
Although hampered by a lack of relevant footage, and initially being prepared to decline the invitation from Apple to make the video -- "for a band that broke up over 50 years ago, had never actually performed the song, and had half of its members no longer with us" – uberfan Jackson came back on board.
"Paul and Ringo shot footage of themselves performing and sent that to me. Apple unearthed over 14 hours of long forgotten film shot during the 1995 recording sessions, including several hours of Paul, George and Ringo working on Now And Then, and gave all that to me.
"Sean [Lennon] and Olivia [Harrison] found some great unseen home movie footage and sent that. To cap things off, a few precious seconds of The Beatles performing in their leather suits, the earliest known film of The Beatles and never seen before, was kindly supplied by Pete Best.
"Watching this footage completely changed the situation - I could see how a music video could be made. Actually, I found it far easier if I thought of it as making a short movie, so that's what I did…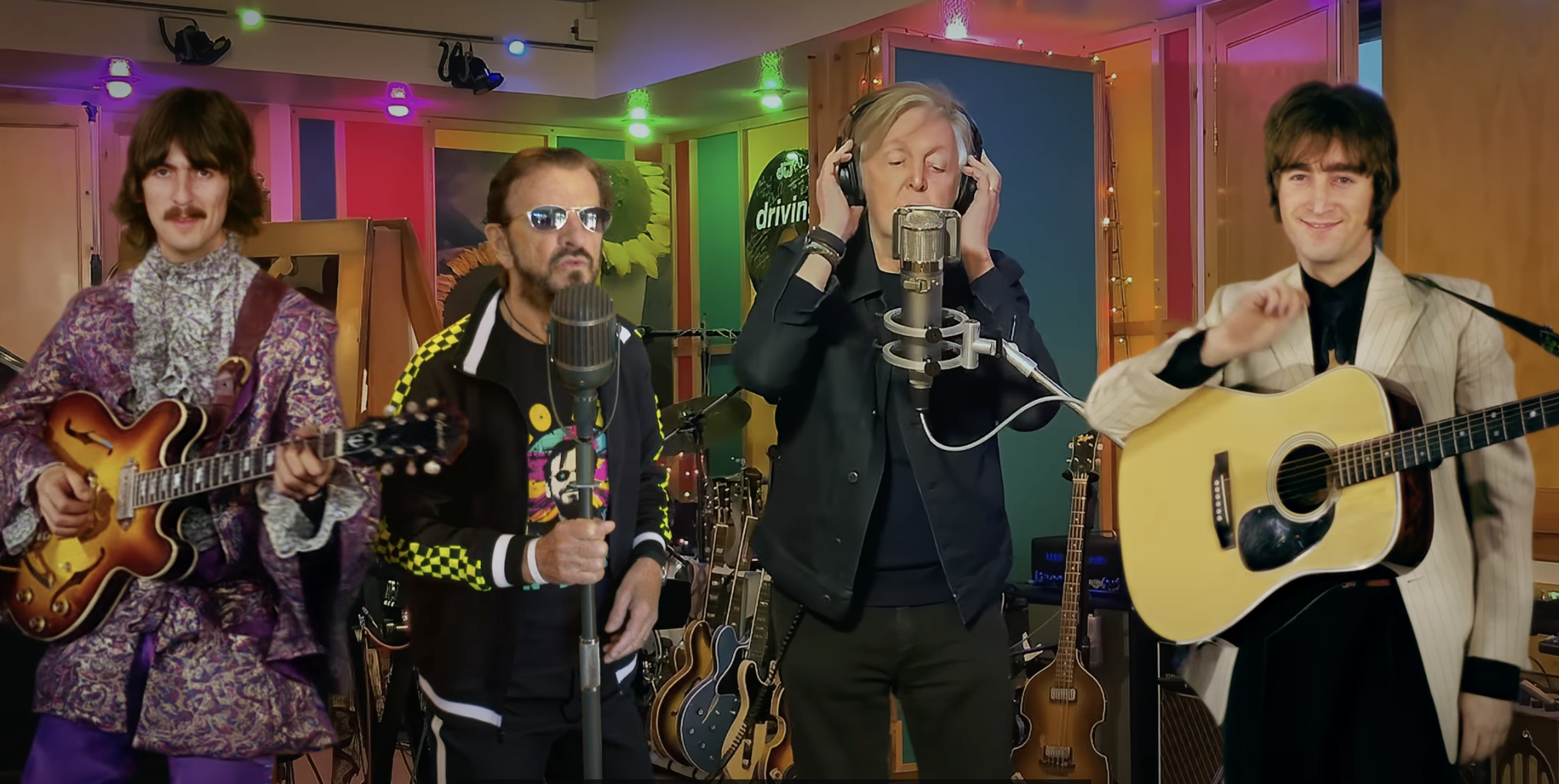 "My lack of confidence with music videos didn't matter anymore if I wasn't making one."
The visuals -- with seamless conflations of footage to put them all in the same frame again, Lennon hilariously conducting the orchestra -- also places the song at the heart of the love those four men had for each other, despite whatever fallings out they might have had.
Cleverly structured, the video enhances both the song and the love many still feel for a band which not only changed their lives but also the shape and face of popular music.
Little wonder some have wept while watching it.
.
Looking back on the posthumous clips.
.
.