Graham Reid | | 4 min read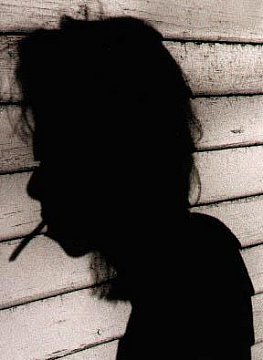 In the early Eighties the safe money would have been on Nick Cave -- then battling various demons and his elusive muse -- not making it much further. Yet here is Cave, now in his early 50s, dutifully going to the office every day to write songs, novels, screenplays and soundtracks, and curating arts festivals . . .
And seeing his back-catalogue with his longtime band/co-conspirators the Bad Seeds handsomely re-packaged, essayed by critics, subject to literary analysis . . .
Cave's long career has always been worth following, for a long time however rather ghoulishly just to see if he would make it through.
But he has, and the on-going Mute repackaging of the Cave/Bad Seeds CDs sets a benchmark in reissues: the remastered albums are packaged with lyrics and liner essays, a DVD disc of videos and interview footage with various Bad Seeds and those in the know about Nick, a 5.1 sound version of the album and extra tracks, and with free downloads.
These allow us to pay close attention to the detail of the albums (music and lyrics equally weighted) and to take in the long arc of Cave/Bad Seeds' fascinating career.
The first batch of remastered Cave/Bad Seeds albums -- From Her Eternity in '84 through The Firstborn is Dead ('85) and Kicking Against the Pricks ('86) to Your Funeral, My Trial ('86) -- confirmed that in those years they were struggling for direction (Kicking was an album off disturbingly overhauled covers) and a coherent style. The hints of impending greatness however had always been there (Tupelo on Firstborn, a grim and symbolic blues) and matters of death, the Devil, the mythic and mystical South of the US, and Biblical allusions all infect the lyrics.
But it wasn't until Your Funeral (recorded in Berlin) that the melodic side of Cave emerged and the band really gelled. Cave has said that for a long time this was the Bad Seeds' favourite album and bassist/guitarist/sometime drummer Mick Harvey recently said it created the template they would work off for years to come.
The fruition of that came on the admittedly uneven but interesting follow-up Tender Prey in '88 for which the whole band moved to Berlin to pull something special out of their chaotic circumstances (drugs, shifting to London for some sessions then back to Australia, Cave writing his first novel And the Ass Saw the Angel).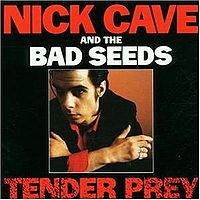 Tender Prey included Cave's alarmingly threatening masterpiece Mercy Seat (which Johnny Cash later covered) but its rough gems are also elsewhere: the desperate warning on City of Refuge inspired by a Blind Willie Johnson blues which followed in Cave's declamatory style; the lovely, suggested melody in the ballad Slowly Goes the Night with Cave uneasily out of tune; the cabaret-noir of Sunday's Slave; the driving Sugar Sugar Sugar where Cave delivers an economic lyric full of dark menace . . .
A flawed album certainly -- however the hopeful grace and pop simplicity of New Morning at the end unfortunately goes right past most listeners who only recall the darkness of Tender Prey. This was an album which ushered in a more mature and disciplined Cave/Bad Seeds.
By the time of The Good Son two years later Cave had decamped to Sao Paolo, had settled down with his partner, undergone rehab and delivered an album that opened with a long, slow ballad Foi Na Cruz ("a little love, a little hate babe, a little trickery and deceit") and was a quieter sound throughout.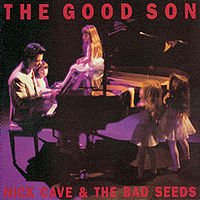 The lyrics still edged towards malice, menace and the Biblical ("Go son, go down to the water and see the women weeping there") and it was unfairly dismissed at the time -- and is perhaps the least essayed of all Cave's albums since Your Funeral.
Yet with sweeping orchestration, Cave's vocal clarity (and increasing ability to hold a tune), The Good Son -- which seems to have a measure of sympathy for its subjects, more so than many of Cave's albums - is not only a highly approachable Cave/Bad Seeds album but one which has grown in stature over the decades.
Needless to say Cave's more forgiving soul -- and his residency in Brazil -- didn't last and by Henry's Dream two years later he was bemoaning the isolation there and railing against the album's producer David Briggs (see interview here) and generally being his happily disaffected self again.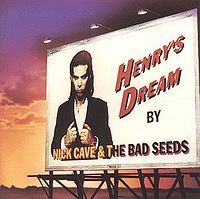 Yet the loosely conceptual Henry's Dream (dream and visions imagery throughout, with bassist Martyn Casey from the Triffids recruited) contains some of Cave's most enduring and popular songs, among them the strident Papa Won't Leave You Henry, the urgent I Had a Dream Joe, the ballad Straight To You written as a lullaby for his newborn son, the strange Christina the Astonishing about the 12th century Christian mystic and visionary, and When I First Came to Town (based on a Karen Dalton song).
Cave's idea was to make a driving, acoustic album, but producer Briggs (Neil Young) proved to be, in Cave's words, "a fucking nightmare" and Harvey has said that being in a rock studio in California didn't help either. As a consequence of their dissatisfaction with it they recorded a live album (Live Seeds) while touring the album so the songs could have the emotional and acoustic directness that Cave had intended. (On the DVD with this reissue is a brutal acoustic version of Jack the Ripper with images which seem inspired by Weegee's photographs and an autopsy in a blood-splattered abattoir.)
But Cave/Bad Seed followers embraced Henry's Dream for its directness, the soaring tenderness and ambivalent lyric of Straight to You, the typically driving intensity of Brother My Cup is Empty, the orchestrated When I Came to Town which moves through different sections and emotions . . . And of course the bruising Papa Won't Leave You Henry.
In recent times Cave -- while still insisting he hears the album as acoustic -- has been a little more generous toward what it meant in their long career.
"I had the sound for this album in my head. I had been in Brazil and walking around I would hear musicians on the street playing extremely brutal, atonal songs, bashed out on broken-down acoustic guitars . . . I wanted to capture that on Henry's Dream. We failed -- but found something else instead."
And that something else would come to further maturity and emotional intensity on subsequent albums . . . but Let Love In, the hugely successful Murder Ballads and The Boatman's Call were still in the future.
And in this on-going reissue programme (the excellent interviews with critics, various Bad Seeds and others is equally interesting for the bad dye-jobs that some have) of an extraordinary artist -- and the band which provided the diverse sonic settings.