Graham Reid | | 6 min read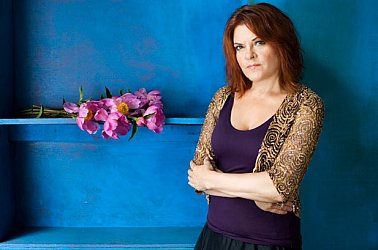 When Rosanne Cash crashed into the country music scene in the late 80s she was, as the Americans say, a real piece of work. With purple hair, a drug problem and a brusque manner, she arrived in Nashville from California and immediately alienated the country music establishment.

Despite her high irritant factor, Cash - daughter of Johnny and born the same month in '55 that her dad recorded his first single at Sun Studios in Memphis - started racking up Grammy nominations. Her '87 album King's Record Shop - produced by her then-husband, singer/songwriter Rodney Crowell - sprung four singles and she was hailed by the New York Times as "the most compelling singer and songwriter to emerge from the progressive wing of country music".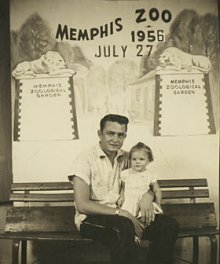 That comment was typical of the acclaim that would follow, although her intermittent career since has often been punctuated by periods away from the studio when she brought up children.

She made headlines when she and Crowell divorced (his '92 album was the dark Life is Messy, hers The Wheel, which painted images of troubled relationships). But to outsiders it often seemed singing was almost incidental to her life as a mother and, increasingly, a prose and essay writer.

Before her first album in '78 for the Ariola label in Germany, she had studied writing and drama in Nashville and at Lee Strasberg's Theatre Institute in LA.

Latterly Cash has continued to write - a short-story collection, a children's book, political essays on her website - but her last album was the modest 10 Song Demo almost seven years ago, which was much what its title suggested (except there were 11 songs).

Cash's silence since hasn't been deliberate. Just as she and husband/producer John Leventhal began work on a follow-up album she learned she was pregnant, and literally lost her voice because a polyp impeded her vocal chords.

After her son Jake was born her voice didn't return and she went into a deep depression.

After almost two and a half years her voice came back, and her new album, the personal and quiet Rules of Travel, betrays no sense of loss of nuance as she once more bares her soul in the company of Sheryl Crow, Steve Earle, and Richard and Linda Thompson's son, Teddy.

But the most poignant song is with her ailing father Johnny on her moving September When It Comes, which sounds like his final curtain call when he sings: "I plan to cross outside these walls, close my eye and see. And fall into the hearts and arms of those who wait for me ... "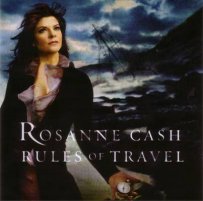 Her voice falters when she speaks about recording with her father, a legend she watched as a child from the side of the stage, gradually coming to terms with his stature and courage. "This was the song for him and I to do together. I'm glad I waited 25 years because this was the song worth waiting for. I wrote it inspired by him and he's so relentless in how he faces the truth and never flinches or turns away.

"And to hear him sing those lines - 'I cannot move a mountain now' - is incredibly moving to me and has been to other people."

Cash says she and her sisters are preparing for their father's passing and talk frequently about what it means to face a parent's mortality.

She has sought the advice of friends who have lost parents and asked how they prepared for it "but the consensus is that you can't".

"Many people our age, in their 40s and 50s, are experiencing this. The reverse order, a child dying, is intolerable to think about. This is the natural order and yet it's got to be a transformative experience.

"It's made me more aware and I spend much more time with my parents now. I don't want to regret not spending that time."

As on her previous albums Cash searches for meaning beneath the layers of life. She says when she lost her voice she began to doubt herself and ask: if we define ourselves by our work, what is it a voiceless singer does? Having other writing outlets proved no solace.

"I didn't realise how great the loss would feel because I'd always defined myself as a writer to myself. So at first when I lost my voice I thought it was okay, because I know a lot of singers who have lost theirs and thought I'd get it back at some point. I was pregnant and was going to give that time to the baby so no big deal.

"Then the last nine months I was very depressed. I had equated what I do with who I am, I was flaying about in an almost adolescent identity crisis. I was immersed in wondering about my self-worth ... was it enough to just write prose, because I couldn't feel I could write songs anymore.

"If you are a writer you are always a writer, there's not much you can do about it. It's a constant impulse which compels me.

It's like Martha Graham said when someone asked her, 'Should I be a dancer?' and she said, 'If you have to ask, the answer is no'. It's essential, it's where my energy gets channelled."

Cash is understandably proud of her thoughtful album. She laughs with delight at the track with Earle I'll Change for You ("He sounds sexy doesn't he? I didn't want a pretty-boy voice, Steve was perfect because he had the grit and a dark erotic quality") and is especially pleased at the timely treatment of the earlier Western Wall, inspired by a childhood visit to the Wailing Wall in Jerusalem.

"I have no idea why that came out - it was 20 years later I wrote the song. But it's a beautiful process that we retain all this and can turn it into art and music."

She acknowledges she is putting out a modest and intimate record at a rowdy and troubling time - "A pre-emptive strike on a country that is more than 50 per cent children? I can't abide that."

As a founder of the anti-war Musicians United with David Byrne, Bono, Earle, Lucinda Williams and others she has been questioning just what role art can play in the political process.

"My record is not going to build one library in the South Bronx or stop the world going to war, so what service does it provide? But at the same time, art and music are some of the most powerful healing forces in the world.

"It's because [art] starts at such a subtle level to reveal ourselves to ourselves and to open new windows of thought, and also to excite the emotions in a way that hopefully leads to compassion and more understanding.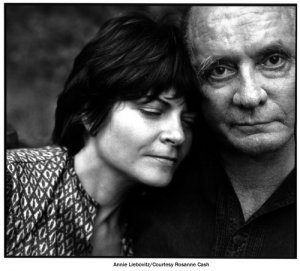 "I imagine my audience is my age group who are interested in the lyrics and themes, a second coming of age and learning to live with the unresolved issues in our lives - and facing the mortality of our parents. All the things that people in their 40s are facing.

"It is a quiet record and not a strident anti-war record and it's a record of compassion. I wanted to put Western Wall on there for that reason, a quiet note of compassion and love across cultures."

The mother of four who was once the purple-haired outsider has come a long way. She contemplates the mortality of her father and the dark currents of her life, but considers herself lucky.

"I have a good solid marriage, my kids are all doing well, I love my work ... it could be a lot worse. I think what I'm learning is we should all take stock and count our blessings. Especially right now."