Graham Reid | | 4 min read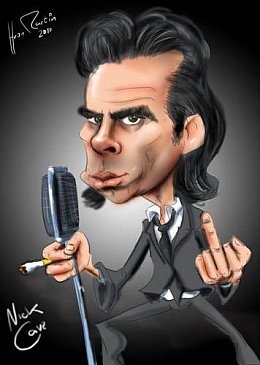 From the early Nineties, Nick Cave -- ever so slowly -- ceased to be a preoccupation of those who immersed themselves in the gloom of his raw and dirty blues-based music and became a respected, almost mainstream figure.
You could mention him in most conversations and people would know who you meant.

Songs like Straight To You, Christina the Astonishing, Papa Won't Leave You Henry and Jack the Ripper (the first two ballads, the latter raw rock) from Henry's Dream of 1992 got radio and video play.

The way had been slowly paved by the dramatic Mercy Seat ('88) and The Ship Song (from The Good Son, '90), and Cave and the Bad Seeds were also delivering some arresting videos, often in stark black'n'white which stood out in the multi-colour world of the usual rock and hip-hop clips.

Some felt that love (he'd fallen for the Brazilian journalist Viviane Carneiro and had settled in Sao Paolo) didn't suit Cave – but they were in the minority.

The old fire was still there, just tempered with compassion and love, and so more and more gravitated toward him.

His albums from Henry's Dream at the start of the decade – Let Love In ('94), Murder Ballads ('96), The Boatman's Call ('97) and No More Shall We Part (2001) – were their highest charting albums in New Zealand, Australia and Britain, although the Americans remained immune to their dark charms.

These four albums have been re-presented as part of the on-going series of Cave/Bad Seeds reissues and each comes with an extra disc of videos from the album as well as extra audio and, best of all for those who really want to dig deep, interviews with various Seeds and others talking specifically about the album the songs and the times.

Let Love In opens with the melodic Do You Love Me? which is one of Cave's most affecting songs as he declares a love bordering on desperation, and Nobody's Baby Now (written for Johnny Cash but Cave kept it) is about a lover who died, but reaches a more general audience by its sheer beauty and emotional inclusiveness.
The album is mature, full of small but meaning gestures in its lyrics (I Let Love In, Lay Me Low), dramatic tension (Red Right Hand, Ain't Gonna Rain Anymore) and typically arcane imagery and characters (Jangling Jack).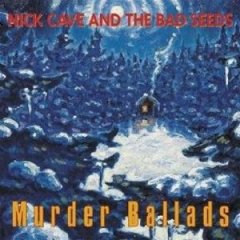 Murder Ballads – originally intended as a soundtrack and considering a bridging album to The Boatman's Call by some Seeds – was Cave's big one, thrust into attention by his unexpected pairing with popette Kylie Minogue for Where the Wild Roses Grow and, more expected, PJ Harvey (on Henry Lee and Dylan's Death is Not The End) who was briefly his lover.

Here are sories about roaming killers, cursed figures (the ancient mariner character in Song of Joy), questions about life and death, old blues pulled into the modern world (his menacing revision of Stagger Lee) and a pretty high body count (more than 60 corpses by the end). There is a rare tension throughout (Lovely Creature where the winds howl around, the explosive Curse of Millhaven) and a whole cast of guests (which includes Shane MacGowan) take a verse each on the weary-woozy Dylan.

In retrospect this isn't the finest album of Cave's career, but it took him to a new audience.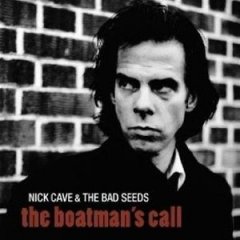 Which he kept with The Boatman's Call which delivered one of Cave's best known songs, the extraordinarily beautiful Into My Arms.

And the whole album is soaked in such intimate songs of love, compassion and sensitivity.
A real step away from his rowdy work with the Bad Seeds, The Boatman's Call is mostly lowkey (Cave at piano or organ in the centre of the frame) and is one of the finest albums of his long career.
Although still imbued with gothic drama and darkness, rather than bodies falling it is blossoms, the sun shines and morning birds sing. West Country Girl, Black Hair and Green Eyes are most likely about Polly Harvey.

The man who once sang about the mercy seat (the electric chair) now sings about mercy and forgiveness as a result of reading the New Testament.

Exceptional and essential Cave – and it marked the emergence of a very different Nick Cave. Guitars were being pushed away, piano and Warren Ellis' violin were pulled in.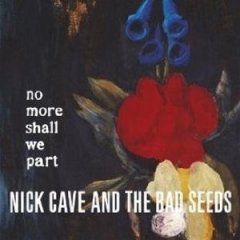 No More Shall We Part – with Kate and Anna McGarrigle on backing vocals – was read by some critics as an extension of Boatman, but with lesser returns.
But Cave extends his vocal range , the Bad Seeds are exceptional throughout, and the songs are again quieter, considered, poetic and elegant.
No More Shall We Part is a much stronger album than it seemed at the time. It's the one in this series which demands time and a reconsideration as it gives up its strengths slowly. It also confirmed that Cave had moved on from the sinew and raw rages of the earlier Bad Seeds period. (For that he would find another outlet.)

This is a lot of reissued Nick Cave, but with the excellent liner essays and additional DVD interviews and clips, it is very enticing to collect this series of one of the most interesting, important and influential songwriters and singers in rock culture.
And the previous set of Nick Cave reissues (which links to an interview with the man at the time) is at Elsewhere right here.