Graham Reid | | 12 min read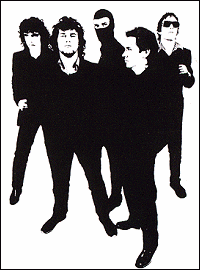 When the Australian rock band Cold Chisel arranged a press conference in Sydney in July 2011, they had something to announce and much to celebrate. But the gathering of media, management and musicians was also conducted with a degree of solemnity.

The excitement was tempered because someone was absent from the microphones alongside singer Jimmy Barnes, keyboard player/songwriter and band founder Don Walker, singer/guitarist/writer Ian Moss and bassist Phil Small.
Drummer Steve Prestwich died in January after brain surgery when the band had already started planning the reissue of all their albums and were recording again.

Walker pays tribute to Prestwich but also notes the plans they had made when he was still around – the extensive re-presentation of their back-catalogue as expanded sets with rare DVD footage, a vast number of tracks available as download only, a tour and a new album – will go ahead.

"The choice was, do the four of us never ever play together again. Or do we look at the other side of the list, that for so many years we could have played together but didn't because we always thought it could happen next year. Or it could happen in 10 years.

"The thing is, you don't have unlimited time, you've only got a little window. So after some discussion we decided to complete the plans we'd made with Steve, even the plan to play live."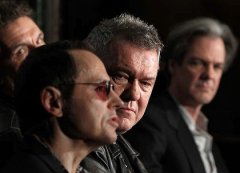 The band – which had broken up in '83 after five studio albums in as many years, and had only rarely reformed – had always had a combustible internal relationship. But in recent years there had been a mending of bridges, although they don't deny Prestwich's death had made them re-think their personal relationships even further.

"I think we'd already come to that in the last year Steve was alive anyway," says Walker, "because for a period there w were right back down to just the five of us organising what we were going to do, initially with no help.
"And to a certain extent we found each other again. To be in that place and then one of us is gone really brings it home."

In the absence of their longtime management, Cold Chisel had "been sitting around each other's kitchen tables left to our own resources," says Walker, "and it brought the five of us closer together than we probably had been since the Seventies."

Chisel – as they are commonly known – broke up in 83 after a spectacular rise. Five studio albums in as many years; relentless touring in Australia and to New Zealand; frontman Jimmy Barnes swigging a bottle of vodka night after night; a volatile internal relationship; classic songs like Khe Sanh, Shipping Steel, Star Hotel, Cheap Wine, Forever Now, Flame Trees . . .

Chisel – and Walker in particular – wrote songs which became cultural touchstones, "Australian audiences would take a bullet for these guys" says Midnight Oil's Jim Moginie.

They re-formed a couple of times – notably for The Last Wave of Summer album/tour in '98 – and more recently for a one-off appearance at V8 Supercar event 18 months ago where the magic had sparked again, understandable given how much they had been through in the years before they broke big.

"When we broke up in 1983," says Barnes, "we'd literally played to almost everybody in this country individually. Eight shows a week for years so we were best mates and knew each and were running on instinct."

Being older and perhaps wiser, they felt they could work together and so – Prestwich also contributing songs – they planned the new album and oversaw the back-catalogue reissue. Then the unthinkable happened.

"It is a sad time for us in a lot of ways," says singer Jimmy Barnes, "but if you could possibly imagine that something good could come out of something so bad . . . One of the important things I've learned about this experience of losing Steve, who was dear friend and who we thought would be around forever, is that you you take you mates for granted . I've learned it to appreciate the people I love and I don't want to let that slip away."

The reason for their Sydney press conference however was to announce the biggest archival reissue in Australian music history. All their albums (including live releases) remastered and packaged up with rare and unseen DVD footage (some bought from eBay says Barnes), and 56 extra tracks available only on digital download. There will also be an extensive Australian tour which will cross to New Zealand for dates in early December.

And a new album in 2012 which they had begun recording with Prestwich, who contributed songs.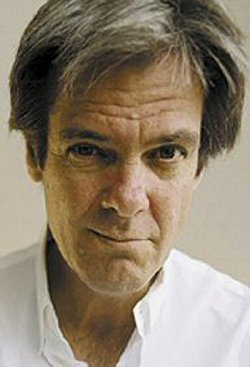 "Yes, there are tracks we recorded with Steve," says Walker (right), "although on the audio side of things we prefer to call them songs. Straight after the Vi8 we had some recording sessions out at Jim's place and there were some songs of Steve's among that. Those songs will be on the new album. "Then we did some further recording in 301 [studios] last September.

"Knowing that Steve had been writing extensively, as we had all being doing, especially last year over Christmas for the show that was scheduled at the end of January 2011, we went looking to see if we could find anything that steve may have been writing.

"Quite late in the piece we figured out that whatever Steve had been doing he'd been doing on his iPhone – and that's not a product plug – and he'd been using that as a demo tool. So we got a whole lot of files off that which resulted in me sitting up over a couple nights around midnight and listening to Steve on his own on his back porch strumming and writing beautiful songs into his iPhone.

"They've all been shared around, but came too late for the recording we've done so far, but we will certainly be look at those in the future for something."
And these mates have been looking at their younger selves in the old DVD footage (some of it bought from eBay says Barnes) which accompanies the remastered albums.

"For each studio album," says Barnes "there are bootlegs or live footage. For me it was good to see the development of the band. Studios are one thing, but Cold Chisel was a live band and that's how we won our audience. So its great to watch those live DVDs to see how the band was developing, what was prominent in the set, and how we played louder, harder and faster.
"That's the most eye-opening thing. And there are some bad haircuts . . . but we shouldn't pick on Don."

"I think I look like I did at 18," laughs Walker, "until you are confronted with something like that."

"I see stuff that makes me cringe and laugh and proud," adds Barnes. "For me the best things about people are the flaws and we can sit back and see the flaws – and that's what makes us human.
"There are things we've tried to change or fix, and you can see them coming and going and being more prominent at times. I don't mind looking at it from that perspective.
"Sometimes I can see when I was crazed or a bit out of control, but you have to take that with the good parts as well. You can't lie about it."

Walker says that their new manager John O'Donnell sourced much of the video footage and passed him around six hours worth to go through. But months went by and he was busy, finally one day he called O'Donnell and said on the coming weekend he was going to go through it.

"He said, 'Do yourself a favour and don't bother, it went into production last Tuesday'. So it was all new to me."

Among the downloads are four demoes from their earliest days before they signed to Warners.

"We were trying to get a record contract for a good many years but often we were finding record companies were passing us over and going for a Kiwi band instead," laughs Walker, referring to the likes of Dragon. "Some of them have gone too and they were some of closest friends. So they weren't demos specifically for Warners but they were to try and get us a contract."
"And they were also for us to try and get songs together so that if we did get a contract we'd be ready," says Barnes.

Walker: "All the unreleased songs and demos have been very carefully listened to by all of us just to make the decision, 'Is this something we want people to listen to, or is this something to stay in the vaults?' "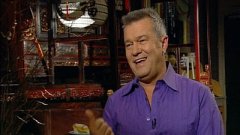 Barnes: "Some of it was very good recordings of songs which became other songs but not really relevant enough but there are others which are shabbier sounding but really lead to something else. So we've opted for the shabbier because it was more real. That's interesting not just for us, but for the die-hard fans because it fills in the gaps.

"The same with the DVDs. Its funny to have an album then look at the DVD based around the time and you can see where the live influenced the studio and the studio influenced the live, and you can see where the band has progressed from both experiences."

In reality, Cold Chisel never went away after that acrimonious break-up: Barnes' solo career carried the torch and he was constantly asked if the band would ever reform, they reunited for a tour and the album The Last Wave of Summer in 98, and did a couple of one-off shows in recent years. And their songs became the staple of rock radio. They sold a million albums up to 83, three million after.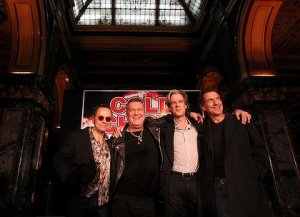 Cold Chisel drew its members from disparate sources: Walker the quietly measured, cigarillo-smoking physics graduate from North Queensland whose brother and mother are renowned writers; Moss from remote Alice Springs; Barnes the tough Glaswegian son of a boxer; the equally tough Liverpudlian Prestwich; and bassist Small from Adelaide schooled in Beatles-period pop and, like them all, an accomplished songwriter.

Five individuals but a common bond. A real gift says Walker, away from the press conference.

"How could you luck onto [Barnes' voice] and at the same time to luck onto the others guys that we did. I pull that out and look at it in various stages in life and wonder, 'Were they just four other guys who grew into the incredibly skilled people that they are, or did I just win the lottery four times over?' "

Barnes: "I could sing when I was a young lad but I learned to sing in this band. Part of the thing with the range was Don would come up with, 'You hit D above C in this song and I'm going to push it up a semitone' and he'd push my range.
"Even down to this last record, there is a lot of stuff when Don writes, the melodies are very specific and not necessarily the sort of scales and intervals I would choose naturally. "So I've learned from Don's melodies and that has helped mould the singer I am. I think that's the same with all the players.

"We've all learned from each other. Ian was a gifted guitar player given the right songs and the right chemistry and space here and there, he turned into this guy who is one of the best I've ever worked with."
Five studio albums in as many years is quite some cracking pace. Too fast perhaps?

Walker: "Everybody was doing that and people do that when they are young and often produce their best work when they are living and playing and recording too fast to really think about it."

Barnes: "We were such a live outfit we constantly wanted to put new material into the set to keep ourselves inspired, so new songs would come into the set and we'd throw them in as a challenge and have them in there before they were recorded. We were road testing songs all the time, so were constantly updating the songs getting ready for the next record."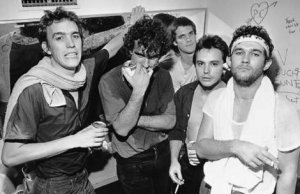 And Cold Chisel were a uniquely Australian band which wrote themselves into people's autobiographies.
Behind the unsentimental romanticism there were many songs which addressed people's social situation and how working class people saw the world. Walker's songs particularly reflected the life he saw around him, and it wasn't always pretty, but he kept faith with it's audience's honesty.

Walker: "We weren't a college band but came out of the formative places we played when were just playing to one or two suburbs and they were not the most salubrious in town. But the people liked us. So that fashioned our music as much as we did, the people we were playing to and the kind of thing they wanted to hear. That's where the initial DNA of the band is.

"I don't think we are a political band, but we do present a view of the world which is from where we came. And often that's a little bit at odds with the prevailing view, because the view of the world presented out there in serious newspapers radio and television is a little bit disconnected from the world where we were play."
"We were conscious of things and didn't want our audiences ripped off," says Barnes. "There were times when people were making too much money [out of the band] and so we started doing door deals to keep ticket prices down and keeping the cost of merchandising and albums at a decent price. But it wasn't a plan to endear ourselves to an audience. We wanted to give them value for money. We wanted to play longer sets and all that stuff."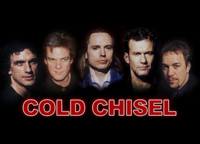 The band had an explosive internal dynamic – "Always volatile," says Barnes, "having a laugh at each other's stupid joke and silly sayings, the next day we swinging at each other" – but Walker says their relationship was also rare.

"For me, and what has fueled the two reunions, is there are things the guys in this band can do that aren't available anywhere else. Firstly in terms of the singing by Jim and Ian, and secondly in the dynamics and pure power of the band. It doesn't take too long before you get curious about that when you're writing songs and think, 'Just how good could this be if I got these guys involved?' "

With the tour and a new album promised for 2012 we'll find out.

Meantime there is that massive, remastered back-catalogue and unreleased material to explore.