Graham Reid | | 10 min read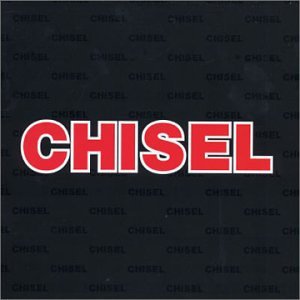 The reason for Cold Chisel's July 2011 Sydney press conference was to announce the biggest archival reissue in Australian music history.
All their albums (including live releases) remastered and packaged up with rare and unseen DVD footage (some bought from eBay says Barnes), and 56 extra tracks available only on digital download.

Here's a run-down of the Cold Chisel remastered and repackaged album, with comments by the band and others.

Cold Chisel (1978)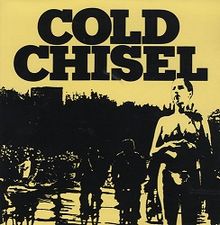 The impressive, raw debut (all songs written by keyboard player Don Walker) included Khe Sanh, the story of a rootless Australian Vietnam vet coming to terms with what happened to him over there and back home after. The song became an unofficial Australian anthem.
This is the album bassist Phil Small and guitarist/singer/songwriter Ian Moss single out as the perfect introduction to the band for those who haven't heard much of them.
"[The remastering] has brought it up to the level of the other albums," says Small.

Moss: "I'd go for the first album for similar reasons, it's very raw. That album in particular, for whatever reason, took a long time for it to become evident that it was actually really well recorded, and 20 years later with this properly remastering you realise how good it was. It's a good representation of the band in our early days, it's quite raw and enthusiastic and that comes through."

Walker: "In the beginning I was the only writer but initially I was just trying to write stuff we could do in situations where everybody expected covers, but that was not going to turn people off.
"I thought a song specifically written for these people we play to, about the world they know, is going to eventually connect more than a cover. So [my writing] grew out of that. It didn't grow out out of anything except us and our audience.
"Later I found other people went through the same thing in other decades, whether you look in country music and everywhere. Not only here but in New Zealand, there are people who have done the same thing. But I wasn't looking at [any other writers] as role models and I didn't know about any of that. I was just dealing with us, and the people in front of us night after night . . . because often we were in small places where you were playing to your friends."
And because of that, the album started Cold Chisel's connection with an audience feeling and experiencing the same thing, although the album only scraped into the Australian Top 40.

Breakfast at Sweethearts (1979)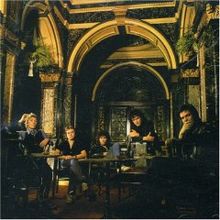 A more crisp production (which the band felt uncomfortable about), the title track a minor radio hit and Shipping Steel which became a live favourite nudged this album to number 4 on the Australian albums charts.
The album cover has them lounging the famous Marble Bar of Sydney's Hilton Hotel, not so coincidentally where the relaunch of their albums is announced.

"It was about six in the morning and we had to be in and out before nine," laughs Barnes. "If you look at the cover closely we are all bleary eye and puffy. I think we came straight from the Cross, if I remember rightly, and the roadies were raiding the bar."
Again it was an album which connected with a specifically young Australian audience.
Walker: "I think when people are in their late teens and early 20s they share a lot more of life's experience than they do if you then photograph them 15 years later. By the time people are in their mid 30s there is a wide range of life experiences, but when you are 20 everybody is doing pretty much the same things. It's a broad cliché, but certainly a truer one than later on in life."

East (1980)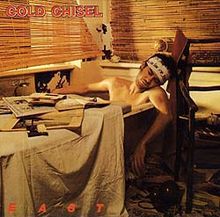 The deal-breaker. Got to number two in Australia, sold double platinum and was in the charts for six months. But a rejigged version which included a recut version of Khe Sanh got to only 171 on the US charts.
In his liner notes in the reissue Rolling Stone writer David Fricke says it wasn't reviewed in the magazine and that Khe Sanh, "Walker's country-soul reflection of Australia's baggage, still fresh and heavy from the Vietnam war [was] worthy recognition [but] also bad timing in America, still filing its wounds and guilt from that conflict under 'Don't want to talk about it'. Khe Sanh cut too deep and early – three years before Bruce Springsteen's Born in the USA – to be received there a frank healing truth".

But back home the album consolidated Cold Chisel's reputation as speaking from and about working class underdogs and those down on their luck in songs such as Star Hotel and Cheap Wine (which got to number eight on the singles charts).
Every member of the band had a song on the album. The DVD footage with the re-issue includes their incendiary performance at the Countdown awards when, furious at how they had been ignored in previous years and were now invited to play for a pop magazine award show, they trashed their instruments and Barnes screamed "Eat this". An astonishing performance – and as the curtain dropped they fled to the waiting getaway cars.
I
n his marvelous memoir Shots, Walker notes in passing, "Back home the new record East is released, and goes better than anyone imagined. Success brings its comforts, though I didn't write as much."

Swingshift (1981)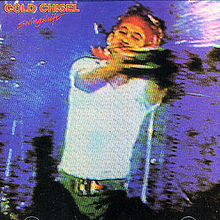 The first live album – double vinyl at the time – which now comes with additional songs. Among the downloads is another live show.
Barnes rates this download and Swingshift as what he would recommend to anyone coming new to the band.
"There's a [download] there Live at St Leonard's which has never been released before which is the band prior to really starting to take off and its pretty ferocious. It's not pretty but it is ferocious. It was in the open air opening for a [radio station] Triple J thing.
"I don't know what we were on but it is certainly working. That's great because you get to see where the band first started finding its feet.
"And Swingshift for me because it's live and we're a live band. It was taken from two nights, no touch-ups. They say on the the Eagles album the only thing live was the crowd, but there was nothing doctored or enhanced [on Swingshift]. It was just a good evening for us where we just clicked and we happened to be recording it."
Swingshift went to number one in Australia.
The new version has four additional tracks; Juliet, Never Before, their tongue-in-cheek tribute to wholesome Women's Weekly editor Ita Buttrose (Ita) and Merry-Go-Round.
Circus Animals (1984)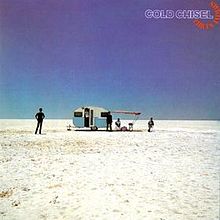 Now at the top of their game after years of touring and the upward sales trajectory of their albums, this album gave them another number one album on the back of Barnes' You Got Nothing I Want (his swipe at the indifference of America), Prestwich's top five ballad Forever Now and When the War is Over.
Again writing duties were scattered around and Moss contributed Bow River and No Good For You.

Barnes: "Don was such a good writer and we were all a little intimidated at the start and we thought we couldn't write like him. But he encouraged us and nobody was ever put down for an idea. We'd all bring our ideas and sometimes they were really bad, but we'd have a look at it. It's rare that all members of the band wrote.
"To find somebody like Steve who could lay down drums like that, salt of the earth, and be as sensitive and soulful as he was. We were larrikins and we'd fight and he'd be this animal drummer, but he was one of the most gentle people and that came out in his melodies."

Twentieth Century (1984)

Although this gave them yet another number one album this one was "not 'loved' in the way of its predecessors," writes the mysterious Rogers in the liner nots of the reissue.
"Twentieth Century is honest in its aspirations: full tilt boogie, the solicitous torch songs, the kiss-offs, the less successful double-upped workouts. Cold Chisel are like no other band. And this record isn't like their other records."
The single Saturday Night just missed out on the Australian top 10, the title track only just got into the top 100 and even the Prestwich/Walker co-write Flame Trees – one of their finest ballads which Barnes deliver with feeling and the neatly judged "Who needs this sentimental bullshit anyway" aside – only made 26 on the charts, although went on to become a staple at radio.
There seemed an appreciable tailing off of interest and the band was pulling itself apart after a decade of relentless touring.
It would be their last studio album for 14 years (some members refusing to record with others, sessions taken on the fly) and they called it a halt with a concert/film The Last Stand in December '83.

Barking Spiders Live 1983 (1984)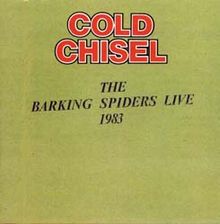 Released after they had disbanded. The title came from the name the band called themselves in pre-tour warm-up shows (it means farting) and these recordings were taken from dates in late '83 on their Last Stand farewell tour. Essentially a greatest hits – You Got Nothing I Want, Tomorrow, Forever Now, Bow River etc – and their live favourite, Hoagy Carmichael's Georgia, this went to 14 on the Australian charts.
Barnes had already launched a solo career and Prestwich joined Little River Band. The others all took a long break from music and Walker writes about his travels and experiences during this time in Shots.

The Last Stand (1992)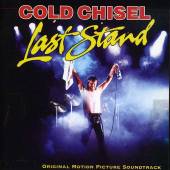 The soundtrack to the biggest-selling concert film by any Australian artist (directed by Tony Stevens).
The shows were at the Sydney Entertainment Centre in December '83 but the soundtrack didn't appear until eight years later.
It is a measure of the affection in which they were held that the album went to number one on the Australian charts – the band sold a million albums up until their break-up and three million in the years afterwards – and prompted an album Teenage Love ('94) of unreleased demos and rare live recordings.
Three songs from Teenage Love – Hands Out of My Pockets, Nothing But You and Yesterdays – charted.
The new edition of Last Stand changes the running order of the original album and adds their version of Phil Spector's River Deep Mountain High and goes out, appropriately enough, with the mid Sixties r'n'b hit for Ray Charles, Let's Go Get Stoned
The Last Wave of Summer (1998)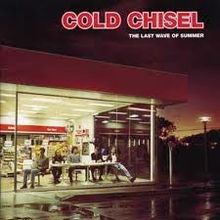 The reunion album which went to number one in Australia and was backed up with a tour. The cover refers t the famous Edward Hopper photo Nighthawks, and among the songs were Walker's swipe at the judiciary in Mr. Crown Prosecutor ("You take the money to put the opposite view") and top 10 hit The Thing I Like in You. Prestwich's Water Into Wine and Way Down fared less well, but by this time Chisel had long since ceased to rely on singles. Walker's title track, the last on the album, was a spare ballad with the final lines "there's a cold winter coming, can you feel the change? It's the last wave of summer we'll ever see again".
After the tour they went their separate ways again, a box set appeared the following year and in '03 the live album Ringside was released after another brief reunion.

At the Sydney press conference the likably droll Walker is asked which album he would pick out to introduce the band to those who don't know them.
He leans towards the microphone and, in a voice as dry as the red dust of the desert, says after a long and thoughtful pause, "I'd get the lot".