Graham Reid | | 4 min read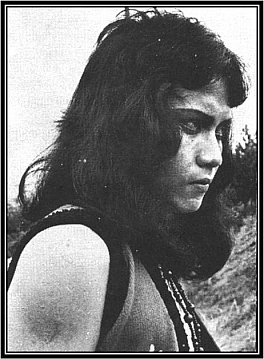 Even today with better access to information, the excavation of musical vaults around the globe and the acceptance of world music, it still seems to come as a surprise to many that countries such as Korea, Thailand, Iran, the Lebanon, India and Japan -- not to mention various places on the South American continent and Mexico -- had their own counterculture and rock gods in the late Sixties/ Seventies and beyond.
This is the tyranny of an over-dependence on generations of rock writing from the LA, NYC and London axis.
But anyone who has been to Thailand, for example, can be turned on to politically important bands from the Seventies like Caravan and Carabao which were more relevant to locals than Santana (although Carlos is much loved).
Certainly in recent times there has been a rediscovery of artists from all parts of the globe, many of them (from Ethiopia, Lagos, Rio, Kinshasa) being deemed hip, ironically by those whose coordinates are most commonly attuned to The Axis.
Whatever the reason or the source, the good news is that today anyone can start to familiarise themselves with the psychedelic music of Cambodia and Korea, pop from pre-revolutionary Iran, Seventies psychedelic rock from India's Atomic Forest and . . .
And now, through the archivist label Light in the Attic (distributed in NZ by Southbound) which has brought any number of obscure and historic Western recordings out of the vaults (see here), we get a double disc collection by Indonesia's Benny Soebardja, one of those underground figures who moved between bands and left a scattered legacy.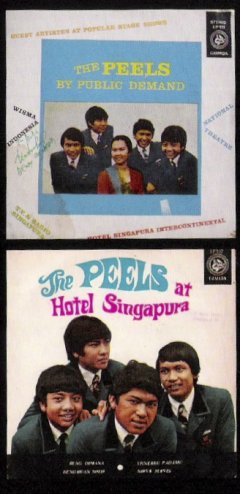 He's still around, but these 29 tracks catch him the mid Seventies, some with the band Lizard.
As with so many of his generation, Soebardja was caught up in the Beatles excitement of the Sixties.
His first band the Peels made a name for themselves in Singapore.
As the times changed, so did the Peels who moved progressively into late Sixties psychedelic music and Soebardja -- then the band's guitarist - started writing original material and performing as a solo artist.
The Peels fell apart, he went back to Indonesia, started studying agriculture . . .
And then he hooked up with others to form the short-lived but minor league-legendary (apparently, we are obliged to take others' word for this) Shark Move.
Their sole album Chede Chokra was pressed in Singapore on vinyl -- a rarity in the cassette world of South East Asia at the time.
And it came in a cover (below right) by one of the illustrators of an underground magazine which had an interesting spin-off for his growing reputation.
Soebardja became immediately associated with the underground rock scene and although Shark Move split up after the album.
Soebardja quickly formed another outfit, Giant Step.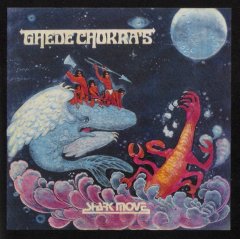 (In a sad irony, former Shark Move and Peels member Soman Loebis approached Soebardja with the idea of putting Shark Move back together, but the day after was killed in a car accident.)
About this time, the early Seventies, Soebardja's career took off -- in an underground way.
He formed his own record company for independent cassette releases for the bands Lizard and Giant Step in which he played.
These were heavier outfits whose reference points were along the Uriah Heep, King Crimson axis and although there were revolving door memberships, Soebardja -- now also singing -- stepped out as the figurehead of the Indonesian underground.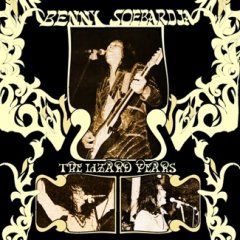 Soebardja also linked up with British writer and fellow geologist Bob Dook who started penning English-language lyrics for him, the Pete Sinfield to Soebardja's King Crimson.
The result was some small interest from abroad, and which makes the double disc collection The Lizard Years so approachable for prog-rock audiences.
No one would claim these are great lost recordings from an undiscovered genius -- the peace'n'freedom lyrics have dated badly -- but they are the equal of any second tier international prog band from the same period (1975-78) and Soebardja can certainly unfurl a tough and persuasive, or tripped-out and dreamy, psychedelic guitar solo.
As with so many bands of the era, there is a whimsical and pastoral quality evident (and flute) in many songs, but it is when Soebardja unleashes his full fire-power (as on material like the five minute-plus Circle of Love from the '77 album Gimme a Piece of Gut Rock, or the chipping and sky-reaching Calls Himself A Rider) where you realise what a major figure he must have been in Indonesian rock.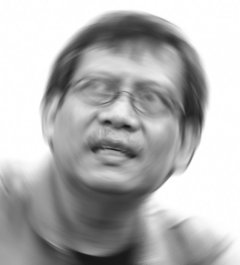 Lifted from a variety of cassette sources (yes, there was the ineviatble fire and some mastertapes were lost), this double collection is further evidence that beyond the worlds defined by NME, Melody Maker, Rolling Stone and Creem there was a vital world of music being played out by artists who remained local heroes in their own corner of the planet.
Soebardja and his fellow travelers did the groundwork for weighty prog-rock in Indonesia and in subsequent decades he went on to work with many others, produce local artists and be an inspiration for aspiring guitarists.
Oddly enough, he is as well known today as a furniture restorer as he is as a musician . . . although he is in band with his son Rama.
They are called Shark on the Move.
Of course.
For more on rock music from different parts of the planet -- or world music in general -- start your looking here.