Graham Reid | | 1 min read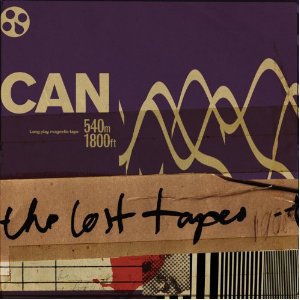 Anyone who knows anything of Can, the German experimentalists who were post-rock before the term had been invented, knows the title of this three CD box set is perhaps a joke.
Being efficient Teutonics, Can probably never lost anything in their collective lives but rather had everthing scrupulously catalogued, filed and numbered.
Cross-referenced too, of course.
And in the liner notes, Irmin Schmidt says everybody in the band had forgotten about these tapes, "except Hildegard who watches over Can and its work like a dragon over the gold of the Nibelungen and doesn't allow forgetting".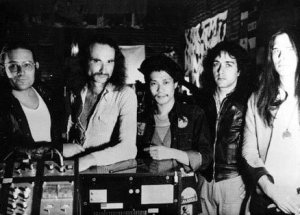 And so these recordings - many impromptu studio jams, some music for soundtracks, a few live -- have been pulled together along loosely thematic lines and nod towards everything from Captain Beefheart (Midnight Sky) to moody sonic landscapes (Networks of Foam), their faux-ethnic music projects and tape collages.
Then there are those typically rolling, extended pieces (Spoon, Abra Cada Braxas, the psychedelic On the Way to Mother Sky which was a working drawing for what became Mother Sky on their Soundtracks album) which are their aural fingerprint.
The point too is that for Can the journey of exploration and discovery was just as important as the officially released albums, which means these pieces are far from just offcuts thrown in the corner. Many are fully fledged, coherent statements.
There is gentleness here (the opening passages of the 11 minute Dead Pigeon Suite edited together from fragments, the hypnotically brief song A Swan is Born) but also intensity (Waiting for the Streetcar where Malcolm Mooney repeats the title like a mantra), some enticing fragments (The Loop) and some seriously weird stuff (True Story with Mooney improvising a shaggy dog story).
There are also just bits and pieces -- a Zappa-like free form guitar and electronic piece Godzilla Fragment -- and Midnight Men, the score to a pilot of a German television series which we must assume was pretty action packed.
The world is perhaps divided into two camps: those who love Can (Bowie, Thurston Moore, Johnny Rotten, Julian Cope to name but a few) and those for whom they just went straight past.
Elsewhere has long been into Can (Tago Mago is an Essential Elsewhere album and reviews of their work starts here), but I have a pretty clear-eyed view of this exceptional collection. The Lost Tapes is for the former camp, not the casual passerby.
Three and a half hours is a lot of Can.
A lot of -- as it transpires -- rather remarkable and mesmerising Can from the vaults.
Like the sound of this? Then check out this.