Graham Reid | | 3 min read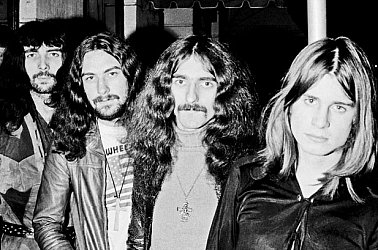 One day in the late Nineties before a solo tour by Ozzy Osbourne, I phoned him for a chat. This was five years before the notorious television (un)reality family drama The Osbournes so I wasn't quite prepared.
I only knew the history and the music, not the language.
Ozzy and I chatted for half an hour and most of the time I just laughed and offered the next starting point for a free range, profanity-filed rant. When I got off the phone a colleague said, "Wow, that went well, should make a good cover story".
I agreed, but also noted that once I'd taken out every cuss word the story might be about quarter the length. Man, Ozzy could swear, I said – and he didn't even know he was.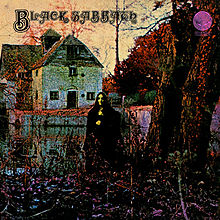 Yet even then Ozzy was a sober vegetarian who worked out and took the night job very seriously indeed. I can't imagine what he must have been like in those wonderfully dissolute years before the band he founded invited him to leave in '79.
That was a little more than a decade after he, Geezer Butler, Tony Iommi and Bill Ward got together and recorded their self-titled debut album in February 70 as Black Sabbath.
The smart money, from anyone watching from the safety of the sideline of the drug-fueled mayhem, would be that none of them would survive . . .
But here they are again (minus Ward and despite Iommi's on-going cancer treatment) with a new album 13.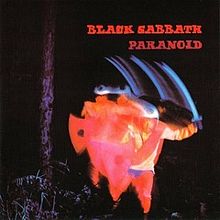 However there's another view of Sabbath's early career which I always thought about: Despite it all, they were astonishingly hard workers.
Few bands consume that much alcohol and enjoy so many damaging drugs while touring constantly . . . and record five cornerstone metal albums in fewer than four years.
That's being serious about the night job.
Between their debut (in that spooky cover) and Sabbath Bloody Sabbath in December 73 they unleashed Paranoid (which should be in any serious music collection), Master of Reality and Vol. 4 (which Ozzy wanted to be called Snowblind and on the cover of which they openly acknowledged their cocaine intake).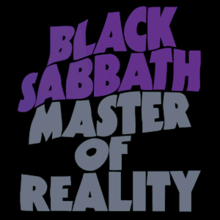 We could argue forever about who created heavy metal (the Beatles' Helter Skelter from 68 is one contender) but no one could deny Sabbath's first five albums defined the genre – and opened doors for those who would push it into death metal, black metal or whatever other variant.
And Sabbath's debut is a cornerstone metal album.
From the doom'n'gloom of the song Black Sabbath which opens the dark proceeding through the prog-blues metal of The Wizard and reductive but influential Evil Woman, Sabbath defined a particular kind of crunch-rock.
Across those first five albums you can hear residual elements of prog and concept stuff (the eight minute War Pigs anyone?) moving into tough guitar-based rock without the flab of boring keyboard solos. And out front Ozzy didn't flaff about with the poncy stuff.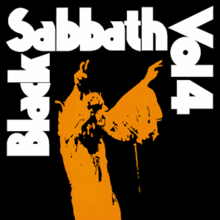 He were a workin' class lad who'd done time, so just got straight to the point.
Sabbath have never been understood by those who looked for reasons why this noise might connect with generations of young people.
Jeez! If you have to ask, you don't know what it's like working in a factory (if you can get a job at all) and sharing a lunchroom with old men whose lives you fear might be yours.
You don't know what it's like to get pissed and stoned because that's better than looking at the time clock, dole office, enduring daytime television because there's nothing else . . .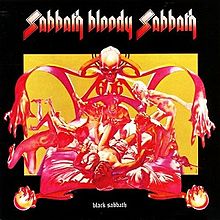 Or having to listen to some fat politician in suit talking about the youth of today.
Black Sabbath were then, are now, the escape from all that shit . . . especially at full volume and then some.
Listen to those first five albums.
There's a lifetime of necessary escape right there.
Black Sabbath's Paranoid has long been an Essential Elsewhere album.
See here for a fuller consideration.