Graham Reid | | 4 min read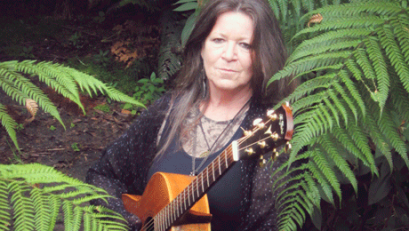 Popular music – and pop music in particular – usually comes from, and speaks to, young people. This year with the success of Lorde, not 17 when her debut album Pure Heroine was released, we seem very focused on the age of performers.
However we need only look back to the success of Gin Wigmore who won the International Songwriting Competition in 2004 when she was still years short of her 20th birthday. Or to the careers of Bic Runga, Maisey Rika and Kimbra which began when they were alarmingly young and gifted.
If we are only mentioning young women here, there's a reason.
This year's Legacy Award at the New Zealand Music Awards goes to a woman who has been like a godmother to subsequent generations when, in 1972 at just 17, she appeared on the television talent quest New Faces. Back then there was no in-studio ballyhoo or placard waving, but even if there had been her heart-stopping yet eloquently simple performance of her original song would have quietened the crowd.
That song has gone on to become a Kiwi classic, and the performer one of the great New Zealand singer-songwriters.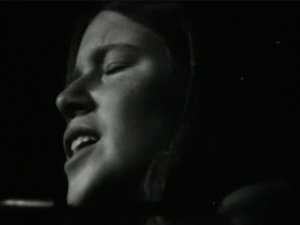 The schoolgirl was Shona Laing whose life and work the New Zealand Music Awards acknowledge this year.
Her first single 1905, the song she played on New Faces, went top five on the charts the following year. Her second Show Your Love did the same.
In 73 she was awarded Best New Artist and Recording Artist of the Year at the RATA awards, the forerunner of these awards.
Her success wasn't confined to these shores either. That same year she won the Tokyo Song Festival with her own composition Masquerade. Her remarkable run of successes – and she wasn't yet 20 – continued when she picked up the RATA for Top Female Vocalist in 74.
As with so many of our artists, Shona exhausted the small market here and so left for London in 75 where her career faltered, opportunities went past her and she worked in clubs. Many artists, especially those so young, might have given up and crawled home. But Shona was made of sterner stuff and persisted, the reward – perhaps not quite what she might have wanted – coming when she was invited to join the hugely successful Manfred Mann's Earth Band.
But singing other people's songs was never in her plan and so, in 85, she returned to New Zealand to embark on what became the most remarkable part of her career.
Where once she had been signed to the major label Phonogram now she was on Trevor Reekie's small independent label Pagan and that seemed her natural, supportive home.
But as with so many New Zealand artists in that era – and we could look to Crowded House's Don't Dream It's Over and Patea Maori's Poi E – her masterpiece Glad I'm Not A Kennedy was ignored by local radio . . . until it enjoyed international recognition.
A remix of the extraordinary Glad I'm Not A Kennedy – with a lachrymose melodic line, moving samples of speeches by John F Kennedy and her vocal pitched between empathy and compassion – picked up a PATER award in Australia and went top 10 across the Tasman. That was enough to prompt radio here to play this finely crafted lyric and arrangement, and Kennedy – now acknowledged as a New Zealand classic – went to number two on our charts.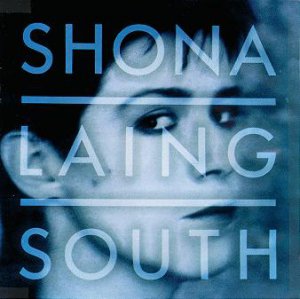 Shona was home and – with her album South which also sprung the radio singles Drive Baby Drive, the title track and Soviet Snow, the latter the equal of Kennedy in all respects – she was back, 17 years after she'd first been that young but commanding presence on the small screen.
Perhaps this much is familiar biography to some, but what needs to be said is just what a gifted songwriter and committed performer she has been.
Her writing has reached effortlessly from synth-pop to spare and affecting acoustic folk, the latter represented on her 97 album Roadworks where she readdressed some songs from her back-catalogue including the insightful Highway Warriors about the human cost of our road toll, the moving Mercy of Love and her whimsical I Love My Feet.
In the broad spectrum of her work we can take the measure of Shona Laing's gifts. She can be the achingly sensitive poet, a furiously astute social and political commentator (yes, she wrote a song called White Colonial Middle-Class Anarchist) or a woman speaking plainly of the power of passion and love.
When she compiled a retrospective in 1990 – over 20 years ago – she noted she had recorded more than 60 songs. She has continued to write and perform, and be part of our cultural landscape.
Back then she said of her songs, "they have fed me, housed me, brought me love and pain, they have taken me from Tokyo to Tehran and from Ireland to India, have given me years without winter and summer seemingly without end . . ."
They have also given people in this country solace and comfort knowing there is a sympathetic heart like hers out there, have made us think about geopolitics without ever using that clumsy word, and told us truths which have sometimes been uncomfortable and often heartbreakingly honest.
In Show Your Love four decades ago she wrote, "there's really no point in living a life unless you try to see past the hatred and war, bring a little feeling to the fore . . ."
That seems an important yet simple credo for any songwriter to live by. And also perhaps for those of us who have the pleasure of enjoying the writer's art.
It is a legacy of "feeling to the fore" which she has given us, and it is thoroughly deserving of our respect, acknowledgment and enjoyment.
Shona Laing – who has always written, sung and stood by her own songs – is also undeniably deserving of this Legacy Award.