Graham Reid | | 6 min read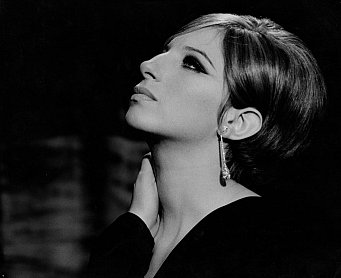 One of the funniest and most bitchy pieces of music writing I've ever read was by David Rakoff about a Barbra Streisand farewell concert in 2000.
La Streisand (as she is sometimes known) had, as Rakoff noted, "come out of retirement to retire" . . . and who better to consider this than a New York Jew who admits he'd never been "a Barbra queen". But he was prepared to go see her in LA (US$375 for his second-cheapest ticket, and that was back then) to report back on the woman he described as "our one true Jewish saint".
Maybe you had to be a Jewish New Yorker to fully understand all the resonances in his hilarious piece about how she was rapturously received when the backscreens showed clips of her long career – "we might as well have been watching footage of Buddha French-braiding Jesus' hair".
But Londoner Nick Hornby got it.
As guest editor, he included Rakoff's piece in the collection Best Music Writing 2001. It's worth locating, there are great pieces in it: but none quite as cynical, funny, insightful and honest as Rakoff's piece.
He jokes about how "profoundly uncool" Streisand has always been: "No father ever ripped a Streisand LP off a hi-fi declaring, 'Not under my roof'. She has never had counterculture cred; her aesthetic patronage is Broadway and Tin Pan Alley as opposed to Woodstock".
All true, but the lady could sing.
Really, really sing.
And for me that's enough.
I was lucky to grow up with an older sister and so – one step down the cultural totem pole of musical history that was my world – I got to hear early Cliff Richard songs (when he did have some cred) alongside my parents' soundtrack albums (West Side Story which is a film I still love, My Fair Lady, Mutiny on the Bounty) as well as my dad's jazz (Armstrong, banjo player Eddie Peabody).
For a kid who knew radio before the Beatles – Big John, Johnny Horton, Max Bygraves, Bill Justis' Raunchy on 78rpm and so on, but only some Elvis – this, in retrospect, I consider a gift.
And my sister had Barbra Streisand albums.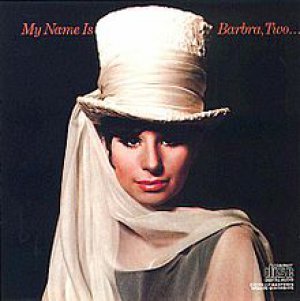 So when I was listening to A Hard Day's Night and Rubber Soul I was also hearing Streisand's People and My Name is Barbra Two albums.
Because I read who wrote Beatles' songs I also looked at the credits on Streisand songs. I suppose it was there I first found those names: Jule Styne, Rodgers and Hammerstein, Sammy Cahn, Harold Arlen, Johnny Mandel . . .
There was also something wondrous about Streisand's voice: it seemed so clear, clean, expressive, pure, distant but emotionally close, effortlessly melodic . . .
I can remember with absolute clarity the day I first heard Streisand's People coming out of our record player . . . and when I looked at the cover of that Barbra Two album there she was.
That assured face, that pronounced nose, alluring but demure . . .
As Rakoff says in his article; "With her nose alone she redrew the parameters of physical beauty for millions of women – an achievement not to be underestimated".
And for me as 13-year old boy too, I'd have to add.
That said, I was lucky enough to grow up around a large, and increasingly large, Jewish family in Auckland – increasingly extended – so The Nose was not really much of a thing. In all honesty I can say I never noticed it on Ringo until others pointed out. ("They'll pick on a nose," as McCartney's "grandfather" put it in A Hard Day's Night)
So for me La Streisand was just part of the canvas of popular music – cred or no, didn't matter – and there was no denying her vocal gifts.
Of course her films are almost irredeemably awful: I forget which it was but some reviewer pointed out that in one she directed she was on-screen in every single scene, often central. It was probably Yentl, a more Jewish movie it might be impossible to make.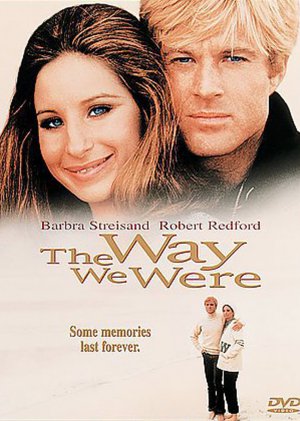 However I loved The Way We Were (I watched just a fortnight ago on television and liked it all over again) because . . . .
It's just a great sad, rather obvious star-crossed lovers story. John Lennon once said was his and Yoko's story. Maybe as a child of my generation I subliminally read it that way too, but (I flatter myself here) it spoke to me about relationships.
Of A Star is Born with Kris Kristofferson I would politely suspend judgment. Maybe they do too.
It was sometimes Streisand's music I returned to, but – as returns go – they were increasingly diminishing.
It's possible I went a decade or more without hearing a new note she sang. I have copies of her albums Guilty ('80, with Barry Gibb) and Memories ('81) but none of the ones in air-brushed covers since.
Maybe I should check out last year's Back to Brooklyn because – again I default to Rakoff in this regard – "New York was the place that gave birth to her, the place with which her ineluctable identification started, setting her on the road to stardom and, it must be said, self-parody".
And yes. There's the rub.
"Barbra/La Streisand" – the gay icon with more vocal talent than Liza, less tragedy than Judy -- quickly became a cipher of that glorious Barbra of her early years.
But just this week Barbra Streisand, at 72, has released a new studio album. It is entitled Partners and is her 34th studio album -- think about that Coldplay – and, because this is how things go these days, it is a series of duets with male singers . . . some of them dead (Elvis) and others we thought perhaps were (Barry Gibb).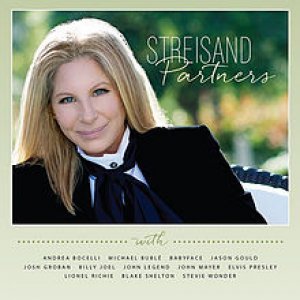 It has sold be the shedload, but frankly . . .
Some of it is truly awful, some of it works and some of it is sublime.
But the question – on the evidence of her gorgeous vocals – is did Barbra really need this stuff?
The cute faux-dialogues are just awful (unless you really buy the whole cougar thing) when she's with Michael Buble (who should have known better), the mis-matches are plain awful.
Barbra and Stevie Wonder trot out their stylistic signatures on People, and mostly these are Barbra songs with her guests sitting in. Without caring about liner credits, some phoned in from elsewhere I would guess. Check the provenance of the Sinatra I Got A Crush on You, it was from the Sinatra Duets album. The Elvis on Love Me Tender sounds to me like a different take of his famous version.
When they aren't like long-distance calls – as when she takes on New York State of Mind with its author Billy Joel – it almost works.
But across the 17 duets (or "partners" as they would have it) very little of this makes you think that on any serious musical level that this works for the great Barbra.
But then, if I may be comedically Jewish,:"You want that I should tell you?"
Partners is – admittedly in these day of diminished actual figures – killing 'em: It's a top seller everywhere, her biggest album for almost a decade. It debuted at number two on the New Zealand sales charts last week.
Gee, the "funny girl" beat out Chris Brown, Alt-J, Tony Bennett with Lady Gaga et al . . .?
And was so far ahead of Aphex Twin we needn't even mention that sad showing.
The pity is that Barbra Streisand actually deserves better than hanging her shingle on a duets album.
If we are to believe her voice on this album – and frankly in places I do wonder – then she should have just done her own album of new material.
As someone who heard her voice in that formative period here's my thinking. She didn't need Lionel Ritchie on The Way We Were. Let alone most of the rest (although John Mayer sounds the most right here).
But much of this album milks sentiment, is so faked as to be hatefully cynical and . . .
It's a good album. In a way.
However . . .
I'm going to default to David Rakoff's piece again because it is so sharp, as he introduced his readers to Barbra Streisand's "farewell" show at Madison Square Garden a decade and more ago.
Here's his final paragraph – because sceptic that he was -- he was won, as you can stil be, by her voice.
"So let us now give thanks, for thanks are truly due, to Miss Yetta Tessye Marmelstein, the ugly duckling who, by sheer force of talent, became beautiful by song's end.
"Bow your heads in the presence of That Voice, that shofat blast of perfect tone, as it makes its way up to the rafters of the [Madison Square] Garden, and out into the night over the city that made her."