Graham Reid | | 10 min read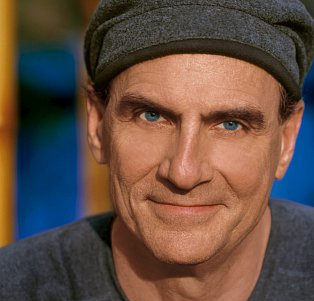 Against the odds of age – and a bank balance probably falling below those necessary multiple millions rock-gentry seem to require these days to survive in the lifestyle they created and have become accustomed to – James Taylor is touring again.
However, despite being 67 and having seen more than his share of concierges in strange hotels, unappealing backstage areas and perfunctory after-match meet'n'greet stuff with record company folk and fans for almost five decades – he's actually looking forward to it.
Or so he says.
Taylor -- on a phone line from one of his many homes where the scheduled 15 minutes rolls out to a casual half hour conversation – sounds a nervously considering soul, his answers to questions prefaced by pauses for thoughtful responses which rarely tips towards humour and . . .
Nice guy – more conversational since the last time Elsewhere encountered him just five years ago when he was out with Carole King – but never gonna be a barrel of monkeys.
Well, he's he's been going down this interview path for more decades than many people have been alive so . . . .
However, as it transpires, he has quite a lot to say, especially about songwriting, because he's going out on the back of Before This World, his first album of new songs in 13 years and largely written when he holed himself up in a hotel room in Newport.
Sure he's going to say he'd been busy for a while – the album of the tour with Carole, his one man band with Larry Goldings, a Christmas album and two covers' album with his 13-piece band – "which takes the place of . . . well, there's a lot of arranging and the process of recording . . ."
"It's not like I've been away for 13 years without recording . . ."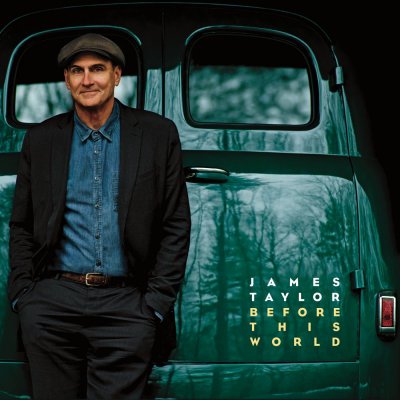 No. But in truth James, you've actually not recorded anything new in that period . . .so did you start to question whether you could actually write again?
"Yes that's true," he says after one of the many stuttering pauses which will punctuate our conversation while he considers a response.
"I was wondering how I was going to specifically write lyrics again. It turns out in order to write I need to basically – for as much as a week at a time – to sequester myself away from any distractions whatsoever and it takes a couple of days of quiet and patience before lyrical ideas come to the surface these days.
"It's a new method for me. In the past it's been enough just to have a writing studio somewhere that I could go to for three hours in the morning and two in the afternoon and work on the songs that way. But this album seems to usher in a change.
"Generally speaking, life is so full and I'm so occupied that it really takes an effort to clear out the time necessary."
So in this case you went to Newport with a bunch of notebooks and maybe some lose ideas recorded already?
Exactly. I had a lot of different notebooks I'd been keeping over the years, but also a lot of short recordings, snatches of music and bit of ideas and phrases that I would put down and elaborate on later . . . so I had both, some recordings on my phone and some on a digital voice recorded and a lot of different notebooks
When I'm working on a dozen songs I'll get a fresh notebook for each song and keep all my ideas in one place. But that's predictable, I think. Maybe a lot of writers work that way.
There's a strong reflective quality that runs through Before This World. Were you aware of that? A thread that runs throughout?
Yeah. Generally speaking I am not very in control of songs. Ideas occur to me, music usually leads the way although sometimes I'll write a lyric without much of a melody or accompanying music.
Generally when I'm trying to finish a song it leads me where it will go.
There are two songs on this album I knew ahead of time I wanted to write: I knew I wanted to write about the Red Sox beating the Yankees [Angels of Fenway] in ?? and finally winning the World Series in 86 years, because that was a real event in New England. So I knew I wanted to write about that, but that is rare for me to do it that way.
Usually I'll start with an idea and it leads me.
But yes, there do seem to be themes of currents that continue to run through my work , although you could say people write the same 50 or 60 songs over and over again, but they come at it from different angles or put it in a different way
But I have noticed in retrospect looking at the work, there are types of songs I write . . . or elements of songs that keep reappearing. I suppose that reflective or reminiscent quality has been then there for a while, songs like Copperline back to when I grew up in North Carolina and the landscape there.
What I like about Angel of Fenway – although it means nothing to me in New Zealand – is that it's about family and collective memory beyond the event.
Yes that's true. It's also a song about a young boy and his grandmother and suggests things but doesn't go too much into describing her life. The only thing that's said about her is that she's a Red Sox fan "even after granddad died' which suggests she went to the games with him, but even after he was gone she wanted to continue it. Or that it was somehow it connected with him.
I prefer songs where I can fill in gaps. One I particularly I like is You and I Again which sounds like what we might call "classic James Taylor" from the golden eras you've sometimes enjoyed. When a song like that comes out are you aware of it and think, "My God, I sound exactly like James Taylor!"
(Almost laughs) I would say I had more of that reaction on the song Montana on the album than with any of the others. I definitely know I have a style, a vernacular and a musical vocabulary that I have to work with, that's my raw material. I do hear things reiterating and evolving over time, that's inevitable I think.
For me, I haven't had any transformative musical experience since I've been done this for a living.
I feel I've evolved as a songwriter, but I do tend to like my more recent five albums. They are easier for me to listen to than the earlier stuff.
You know, this is the 16th time I've taken a batch of songs into a studio and in many cases the first time they are really played ever is when they are recorded for posterity . . . so you have to have to get better and better to get it right first time.
When you took these songs into the studio was there a collaborative process with these musicians, many of whom you've known for a long time so they intuitively understand you and you them . . . Do you have a fairly clear idea in your own mind of how you want particular songs to sound?
Yeah, I do. I do hear them, but at the same time I'm not charting everything out or directing everyone to play specific parts. I'm trusting these players because they are my musical family, a community I've been working with for decades. Gee, Arnold McCuller and David Lasley and Steve Gadd and I go back to the mid Seventies so . . .
In the beginning [of my career] I was just writing songs for guitar and voice because that was all I had available to me, but as time went by – and I would hear them as I was writing them – being performed by this band.
So I would really be limiting myself if I was dictating everything that was played because what they bring and hear, and how they interpret the song is a huge part of it. So it is a collaborative kind of head arrangement, and sometimes it's a surprise where it ends up and is very different from how I heard it in my head. And that can be a delight.
Is there one on the album that is very different now from how you imagined it?
Yes. Stretch of the Highway . . . and Watching Over Me. Both of those songs were transformed by this band playing the,
That's interesting, I'll ask you about Watching Over Me in a minute, but I would have thought Stretch of the Highway, that slinky funky groove would have been in your mind. How did you hear it before the band took it over?
(Laughs, properly) I heard it faster, I didn't hear horns on it but it was my producer's suggestion. We took three songs to New York and had Rob Mounsey – who is a great arranger – write for us. That was You and I Again, Stretch of the Highway and SnowTime. I guess SnowTime became a lot richer than I thought it was going to be, the band took it to a place I hadn't quite imagined.
I guess the answer is that the differences I heard were simpler, within the confines of what my guitar part is . . . but when they start to elaborate on it the song really opens up, and that certainly happened on Stretch of the Highway.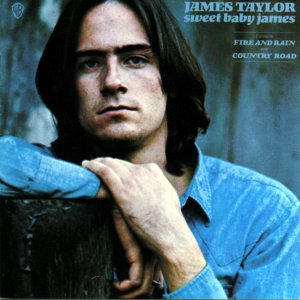 I want to ask about Watching Over Me because it seems another of these reflective/addiction recovery songs and you speak about "the damage I've done" and "the debt I owe". I think about those things in my life, but do you live with regret all the time, or is it only when you stop and focus on your life when you feel that?
I think that's an important element of recovery. It's interesting the 12 Steps of recovery . . . all but four are basically asking you to come off the shame and regret that you feel about the way you've behaved and the things that you've done.
They are an attempt at moving on from that destructive self-loathing and it must be an important part of it or it wouldn't take up as much space as it does. So I do think that there's a lot of . . I don't live with much regret.
Yes, sometimes I do if I'm thinking about it. The main thing is to try and move beyond it and get on with your life.
Then let us. Far Afghanistan? When we listen to a song for the first time . . . I was listening to what was being said and I wondered who it was written for. I guessed maybe for young Americans who don't now their world history, but then there's a shift into the first person voice. Who was that written for, who did you think the audience for that might be?
You know . . . that is a really good question, for me to consider. I think . . . (looong pause) . . . I've written three or four songs now about war or about soldiers . . , It's something that I must be putting in a lot of time thinking about, that sort of extreme service . . . that extreme test that young people are drawn to . . . I think it's just . . .
I may or may not be qualified to . . . I suppose I'm not qualified having never done military service although a lot off of my friends . . . I've lost friends, friends who haven't managed to make it back . . . and and old friend who made it back, and committed suicide a couple of years later. . . .
I've written an early song called Soldiers and one in the middle distance back called Native Son about soldiers trying to come home, and I wrote Belfast to Boston about the Trouble in Ireland . . . and now this most recent . . .
All I can say is that it's something that occupies me frequently. I spend a lot of time thinking about and I'm not sure why.
As to imagining to who the song is for or who is going to listen to it?
I've always just made songs for myself essentially. And that's the way I've written . . . songs that I've wanted to hear: sometimes they are songs meant to comfort me, or someone else who I'm close to. Sometimes they are just celebrations, a song like Jolly Springtime on this album is like that . . and it's not my first celebration of Spring either, I have a song First of May ..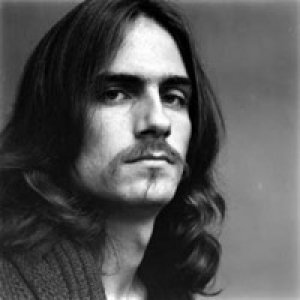 There are songs that are just flat out celebration and occasionally there are songs I love enough just to cover it/ . . like Wild Mountain Time [on the new album].
That was part of my family's record collection when I was a kid. We had some traditional English, Irish and Scots singers . . . and that was in one of those collections and I learned it early.
I think it's safe to say I am writing songs and lyrics that I want to hear, initially.
They do different things for me, sometimes it''ll be a political anger or outrage, but usually it is to satisfy something in myself and if I'm lucky that will resonate with someone else. I very seldom am actually targeting an audience
You have a short US tour in July. Do you look forward to that, being out there for the umpteenth time . . . but I guess you get the chance to put these new songs before an audience?
That is a big part of it. It's great to have new material and hopefully a large percentage of the audience will begin to recognise these songs and they'll start resonating with them. That's exciting, to have new material to do.
But the thing about performing live for me is that it is my life's work. It's where and how I make music. I travel with this musical community, this family that I have, and it's a very functional existence. It is focused on the three hour show and everything is dedicated to making that work . . . and it is a focused kind of life.
There is something which happens when an audience responds to the music which doesn't happen anywhere else.
Usually when we listen to music today it's going on while we're doing something else,: driving in our car or at the office or doing your work . . . and the music is on in the background.
It's rare that you will just sit down and concentrate on the music itself.
When that happens with a large audience of like-minded people there is a communal thing and I really love it.
I was one road for about 37 or 38 weeks since this time last year . . . I doubt I'll work hard this year, in fact I know I won't because I need to focus on my family, my kids are changing schools . . .
But I love it.
So I think there is some value in continuing and to work on it, and to work at it.
At this point it feels like a life's work.