Graham Reid | | 14 min read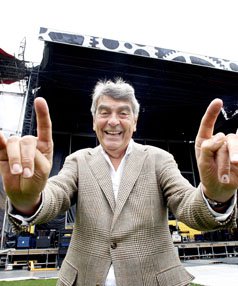 Garry Van Egmond has never had a heart attack, and given the nature of the business he's been in for more than four decades – where the stakes a big, the egos often bigger and financial ruin can be looming at any point – that's a real surprise.
"I've always stayed very calm," he smiles with a demeanor which confirms it. It's big business but "I play a bit of golf, I have a great family . . . "
He makes it sound simple . . . until you factor in money, lawyers, unpredictable rock'n'rollers and missy theatricals, the vagaries of weather and airlines, nasty critics, the fickle tastes of the public . . Any of of which could bring his house crashing down.
Van Egmond -- a longtime Australasian tour promoter with Eric Clapton, Prince, Michael Jackson, the Bee Gees, Dolly Parton and numerous theatrical shows like Riverdance on his CV – looks relaxed as he sits in a small room at the Stamford Plaza in Auckland.
He came in from Shanghai last night and before speaking with Elsewhere he'd been on breakfast television. After this half hour he's off to Radio Live and then a long list of other interview engagements.
He's in New Zealand to talk up his company's announcement of AC/DC concerts which confirms two dates in New Zealand: Wellington on December 12 and Auckland December 15 (details here).
You wouldn't think he'd bother doing media but he quite likes all the promo ("I'm not very good at it, but we're spending a lot of money on the launch so we need to back it up"), and yes, it does help sell tickets.
Although even he admits AC/DC tickets will go fast, so . . .
Up in Shanghai it was a different thing again. He was there for the launch of an expanded version of a Harry Potter exhibition which had been in Sydney a few years back and even he is pleased by the numbers: "We did it in Tokyo last year and did over 400,000 tickets, and in Shanghai we'll probably to 700,000 or 800,000 because China is so big".
He laughs when I suggest that in five years he might look back and think those numbers might have been pretty paltry given the size of that marketplace.
Garry Van Egmond – my guess is he's in his healthy mid 70s – is a multiple-digit promoter. He picks his targets, does fewer productions but bigger and he hopes better, and the results are there.
Apparently he holds a ticket-sales record set in 1986 with Dire Straits for the highest attendance at a paid performance in Auckland, Wellington and Christchurch on a tour he did with longtime friend and New Zealand promoter Ian Magan: 102,000 in Auckland, 49,000 in Wellington and 65,000 in Christchurch.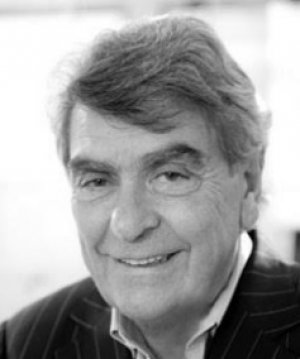 In 2010, he was ranked fifth worldwide in the Top 25 International Promoters category by Billboard Magazine.
Just as he's loyal and works hard for the artists he tours, they also come back to him. He was there for the start of the phenomenally successful Riverdance, and for AC/DC when they began their inexorable rise from theatres to stadiums.
So it's interesting to consider what has motivated him and just how this whole thing got started – a career which has taken him from jazz legends to metal-rock legends . . . with a few judderbars along the way as he admits . . .
I read a lot of biographies of artists, business people, writers and so on, and I'm interested in what formed those people. For example a lot of creative people moved around in their childhood so they had to adapt to new schools, environments and so on. Can you look back and see what formed you and took you on this path? I don't know if any kid woke up at 14 and said, "I want to be a big time concert promoter".
(Laughs) I love music of all types and my father was a very great classical and jazz pianist, so I grew up with music. But I really started to go concerts when I was younger, those package tours in those days . . . and when I left school I got a job offered in Melbourne to work in a jazz club which brought out artists, people like Ella Fitzgerald, Mel Torme, Oscar Peterson and all those top people.
So that's how I got involved, and when we brought out Ella Fitzgerald and a guy from New Zealand, Harry M Miller, called us and said he wanted to buy some dates for her and so that's how I met him.
After that tour was over he called and said he was interested in moving to Australia and would I be interested in joining up with him, and that's how it all got started.
Then I set up my own company and '74.
In the Harry Miller days we did musicals like Jesus Christ Superstar and Hair and those things, we did the Rolling Stones too so I got a great mixture of the industry.
In terms of the logistics of these things, I imagine touring the Rolling Stones in the mid Sixties was a whole lot easier in many ways than it would be today, although that said there's a degree of professionalism now.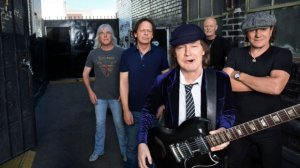 Yes, say for instance with AC/DC, they travel with a crew of 100 and carry their own generators and don't want any thing to go wrong. They are in total charge of what's on stage and knowing it can go on stage. A power failure can't stop them going onstage, they go to the extreme, more so than any band I've ever worked with, in terms of protecting their livelihoods and brand.
And fan loyalty?
Very much for fans. They are the only band for instance where I have to show the ticket prices to. Normally it can't be more than US$100 and there's no pre-sale, so everyone has the same opportunity to buy tickets. They are very thoughtful band for their fans and they appreciate what fans have given them.
And they are loyal to you because you first toured them . . .
Yes, it's been 34 years.
Do you remember that first tour?
Yes, in '82. It was quite amazing. They had started with Bon Scott but Brian was in the band. It was very exciting. We played places like Festival Hall which is a 5000 seater, now we are playing ANZ Stadium which is 70,00.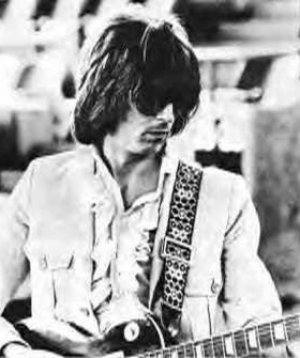 You can handle that kind of incremental growth because you've grown with them, but you've also had artists who were massive the first time you dealt with themselves. You did Eric Clapton in 76, and he was in very bad shape at that time.
Very bad shape.
When someone like that is offered do you look at it and think the artist might be too unreliable?
That happened with Clapton with whom I did three tours: the first was awful, the second tour he was totally straight . . . but on the third tour I just couldn't stand to see this guy destroying himself. I passed on the fourth tour. He was such a great talent and having seen him at his best . . . but to see him fall off the wagon again . . .
Is it just harder to get insurance for an artists like that? The insurance company looks at it and says, "Have you been reading the paper about this guy?"
Yes, they do. Insurance companies do take that into account. With AC/DC they have a huge policy on them touring, but they have only had one cancellation in, I think, 12 years, and the rest have all been reschedules if they have been failures of some sort. Or it was impossible to reschedule.
But yes you do get to the stage where you think it's not worth it, and you have to think of your own feelings as well.
What happens is you get presented the offer of a touring artist and you just have to sit down and do the maths and logistics with your people.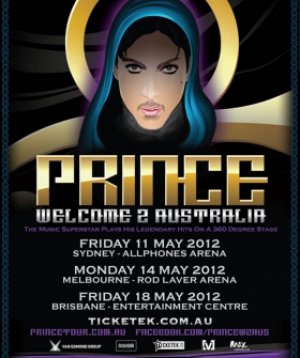 Yes, for instance three years ago I did a tour with Prince, and he has a shocking reputation so I had to weight it up. He doesn't sign contracts.
He's a handshake guy? You do it on faith that he'll show up?
Yeah. He gives you five weeks notice, once he says yes there's no problem and we sold over 100,000 tickets for him. It was the most amazing concert. I've tried to get him to come to New Zealand because he's never been here. Just the staging and show itself was incredible.
Someone approached me a few years ago and asked me what I thought of Prince playing the Aotea Centre, did I think that would work. I couldn't believe they'd have to ask. hey could put $400 a ticket on it and people would turn up because his audience is older, more monied than they were and they want to sit down to enjoy a show.
Yes. That's true. That was a very enjoyable tour for me. It was fantastic and once he commits it's fine, but getting him to commit . . . Five weeks before though! He announced a tour in America the other day but he wouldn't tell you where he was playing.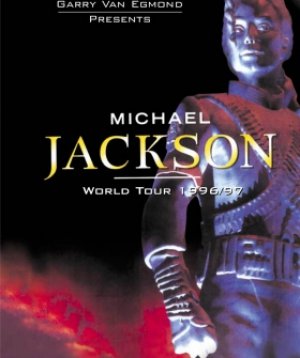 You also did Michael Jackson and I went over to see him in Amsterdam where I got to meet Michael Watt. You worked with him as a co-underwriter or something for that tour?
Yes, I was the promoter. We did a few things together but unfortunately it didn't continue, I'd known Michael virtually al my life.
He still underwrites jazz albums though. We don't see touring jazz artists the way we once did. Hancock and Corea have just been here and the Count Basie Orchestra, but that was rare.
That market has just dried up. It's just a very small audience and when you start playing the 2000 seaters here or in Australia, unless you play multiple dates, it just doesn't make any financial success. By the time we have costs and freight – we are a long way away – it is just too difficult.
Although we are closer than we ever have been because we've been talking about Japan, China and of course there is Hong Kong and Singapore. So there is a circuit through Asia and Australasia that is possible new. Is Hong Kong a good market?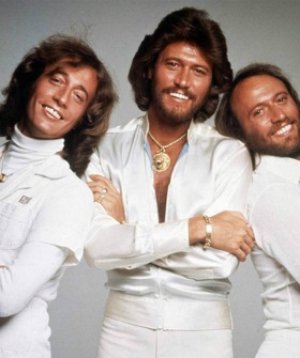 The Asian market is very poppy, for instance Russell Hitchcock and . . . I've forgotten the name of the band [Air Supply] . . . that's where they make their living. They can play seven and eight thousand seat venues there. It's a different market. The Bee Gees were always big in Asia, it's a more soft music market there.
Now AC/DC I've promoted in Japan but so far . . .
They'd love to go to China but they don't want to go and play for a Western audience. I went to see the Rolling Stones in China and 60 percent of their audience were Westerners.
And was the front 10 rows all the party cadre?
Yeah (laughs)
Are AC/DC easy inasmuch as you put the tickets on sale they sell, whereas for a theatrical production you have to get people into the mindset of going to a show.
What you have with a touring artist is you get a package. With theatre you get rehearsals and auditions and putting that whole thing together. With concerts you normally have record sales to base it on, although not so much today. But in the old days you knew if an artist like Rod Stewart sold 400,000 albums in Australia you knew you'd sell tickets.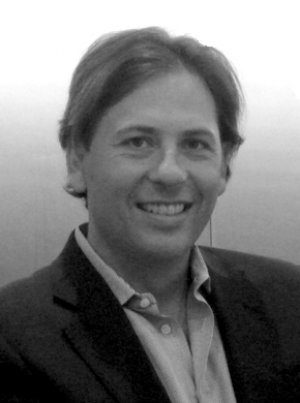 That's a different market now, what we miss and probably more so my son Christo [right, who is now in the Van Egmond Group], is we don't have any new Billy Joels or Elton Johns coming up.
I suppose there are people like Josh Groban coming through, although maybe they don't get enough traction with their audience.
Yes, people move on quickly now.
People were very loyal to Billy Joel, whose music I didn't much like but he was a very nice guy to interview – he offered me his sandwiches – and did a helluva rock show.
Yes, those were very exciting times. A very lovely man.
Do you get to sit and watch a show, or are you having to do things right up until the last minute?
Normally we are well organised and that is part of our success, so I can go and sit and watch, not at every show. Also you get your favourite parts you like to see. You should be able to see the show. The hard part with the theatre is to sit in on the first night because you are always thinking, "Is this going to work? Is this going to work?" You just don't know.
What was your biggest failure​​?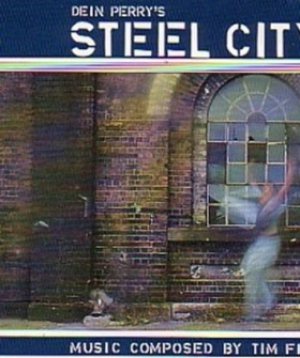 The biggest I had was a production called Steel City. I don't know if you know Tap Dogs, the Australian production. We produced with Dean Parry this production called Steel City which was based on Newcastle steelworkers and it did alright in Australia and we had an American company come over and see it and they wanted to buy it. I employed William Morris as our agents to handle it for us, and they wanted to open at Radio City Music Hall in New York. I said, "Are you sure?"
They thought it had to be branded, what they call The Broadway Series in America where they have the touring companies going round. The boss came to the opening night and I saw him the next morning and he said, "I hate this production and I don't want it in my theatres". He said, "You can sue me or do what you like but it's not going to appear in our theatres and it wouldn't appeal to our Broadway audience subscribers".
That was a huge financial disaster.
We closed the show down. We could have sued them. Our lawyer in America said we would win hands down . . . but it would take five years to get to court, "but you have to give us a deposit of quarter of million right now". So I cut my losses. That was a big disappointment.
Theatre in New York is such a difficult and fickle market, as Paul Simon and Sting discovered.
Yes, with Sting he even went back into his show himself. Theatre is a much more difficult market, but if you get a hit in the theatre . . . Like the Cameron Mackintosh's and Andrew Lloyd Webbers. . .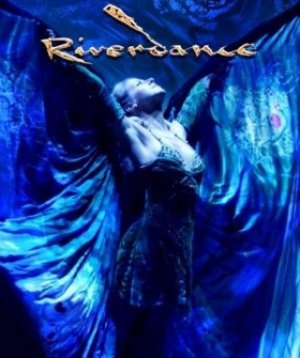 Like Riverdance, which I have been involved with since day one.
I did a band called Hothouse Flowers who were support to Dire Straits at the time and their manager had a recording and rehearsal studio in Dublin. He called me one day and said he had this Irish dance show rehearsing which was fantastic. I had to go to London so I said I would see, anyway he called me back two weeks later and said, "Garry, you have to come and see this, it's amazing".
I went to the second night and it was an incredible show so I brought it to Australia and then here – I think we did 20 weeks at the Aotea Centre – and we never had an unsold ticket the whole time.
Certain shows in theatre like Cats seemed to be able to come back every five years, but I think maybe those Lloyd Webber things have run their course now.
Yes, he really hasn't has many successes since those big ones like Phantom and Cats. His first solo one Sunset Boulevard never really worked.
Some of those theatre shows can come back though, you could bring The Buddy Holly Story back regularly because a new generation discovers it.
Yes, that's been on in the West End for something like 11 years now.
Do you have a five year plan?
I'm not a promoter who is in the turn-over business. I try to do between three or four tours a year, rather than 20 tours and not keeping control of them. It's a job to protect your investment and make every one a success, so I'm different to the other promoters in Australia and New Zealand . . . and I have long relationships. Ian Magan and I have worked together for over 30 years, all the tours I've done here are with him
So you ethic from quite far back was fewer but get them right.
Yes.
As opposed to Michael Gudinski?
I don't know how they physically do it, it's beyond me. I did the three biggest tours in Australia: Dire Straits, Riverdance and – with Judy and Harry Miller – Jesus Christ Superstar with Kate Ceberano, John Farnham and Jon Stevens which did just under a million tickets
The last AC/DC did just under 700,000 tickets. So big tours I've always been able to do because I work a different way.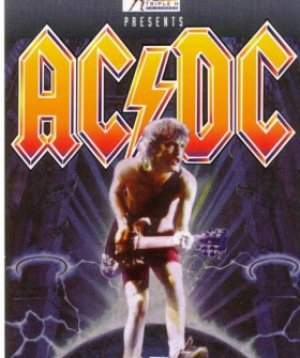 When A/DC come to you because they've done so in the past, do you have to stump up a bunch of cash, as it were, right there are the beginning?
My arrangement with them is different because we've worked together for so long, and every promoter would want to bring them out . . . but they always say they are fine with me in Australia and New Zealand. So they never take offers and we've got this formula which works for both of us and it is a great relationship.
But in other instances?
Yes.
You have to take a suitcase full of money to a lawyer as it were.
Right. We now only do it if its in escrow or it's a direct deal if we deal with an agent like William Morris or CAA, then we pay them, normally 50 percent.
Do you socialise with the artists you tour?
I'm more friendly with managers like Ed Bicknell who is the Dire Straits guy, we are very good friends.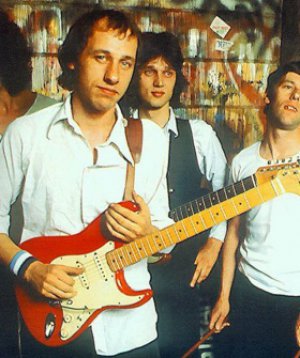 He is much more interesting than his artist.
(Laughs and laughs) Ed sends me amazing photographs of bushland, cities, incredible stuff
So you see more of the managers than the artists, was that a conscious decision to keep away from the artists?
I see more of the mangers yes, but not really [to keep away from the artists]. I'm a little bit laid back and perhaps that's why many of them prefer to deal with me, I'm not in their face. But I love the business. Selling tickets is selling tickets but it's new all the time, the market had changed.
I always take them for dinner and we normally have a dinner for the crew and everyone involved in a production as well.
It's so different now, AC/DC for example travel with their wives.
Their requirements are more modest and mature I suspect. So who was the most difficult person you've ever dealt with?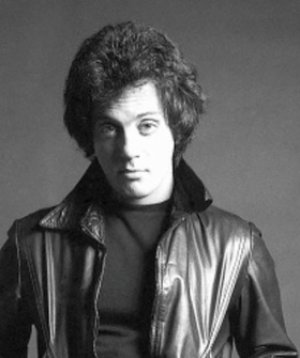 Sometimes get someone who wants to justify their existence by either being the tour manager or the assistant to the assistant tour manager who is not in favour with the band at the moment but who wants to show their strength.
But the most difficult I have ever, ever dealt with was Billy Joel's wife Elizabeth. She was . . . They were having big arguments and he wouldn't answer the phone from her. She would say to me, "Where is he?" and he would say, "Don't tell her where I am".
She made my life hell. I think we had 140 unsold tickets in Perth and he wouldn't allow her on the tour so she was in Sydney but she was calling . . .
That was the only time I have ever felt . . . physically upset by someone. Where I really . . .
She got to me.