Graham Reid | | 5 min read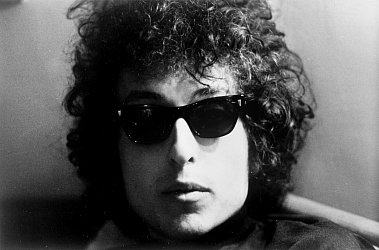 There's a widely held belief that most creative people do their best work in the matter of furious years of activity some time either side of their 20th birthday. The evidence for this can be compelling in pop and rock culture, although equally so we can cite many musicians – Nick Cave, Kate Bush, Leonard Cohen and others – who have continued to explore and present work which is the equal of that in their formative years.
And what of Bob Dylan?
There are those who would dismiss most of Dylan's work from the early Nineties . . . which does rather suggest that many have fallen at the first hurdle (the voice) and not recognised the musical settings for lyrics which can often still be as penetrating and as insightful as he was before everything changed in '66 after his motorcycle accident.
Certainly there have been lumpen songs among his half dozen albums of originals in that period, but much of the work stands taller than some would give credit to.
For many though – and in the mid-Nineties Elsewhere once sat beside a couple in their 20s who genuinely expected to see tousle-haired Bob play an acoustic set while sitting on a stool, and left after two rowdy songs – it is early Dylan whose culture-changing songs they will always go back to.
And fair enough too.
Dylan's career now stretches out to five and a half decades so there would inevitably be highs and lows . . . and among the highs were that astonishingly creative period in '65-'66 when he released three exceptional albums (one a double) even as he still toured.
In just 18 months he released Bringing It All Back Home, Highway 61 Revisited and Blonde on Blonde which changed the possibilities of popular music.
And when you add in other studio recordings in that period – non-album singles like the bitter Positively 4th Street – he had enough in the can for a fourth album.
In that period Dylan introduced a literary sensibility to popular music, staked out the ground for folk-rock, and moved from acoustic folk singer to electric rock'n'roller.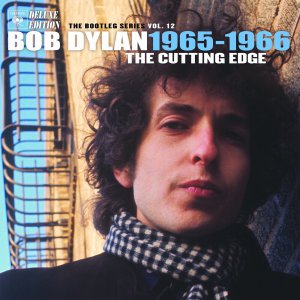 Given that this music changed the face and sound of popular music forever, it's little wonder people return to it repeatedly. Subterranean Homesick Blues alone has been the template for songs by Elvis Costello, Billy Joel, Garth Brooks and many others.
If you can't get enough of Dylan from that period, then Bob and his people have obliged with the massive six CD set Bob Dylan 1965-1966, The Cutting Edge which is the 12th in his on-going Bootleg Series.
Yes, there is a cut-down double disc version and a limited edition 18 disc version (sold out) through his website, but if two seems too few and 18 just a bit obsessive then the Deluxe Edition -- which comes in box with a hardback book of photos, essays and detailed notes on each recording take, plus another book of photos – is the one to get.
That's if you want a whole disc of studio takes of Like A Rolling Stone.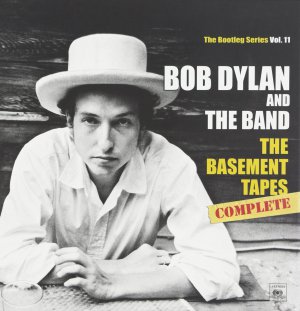 On a shelf it sits nicely alongside the last Deluxe box in this series, the complete Basement Tapes. But frankly, Elsewhere did its best to get through that one and simply gave up. Looking for nuggets was real slim pickings among those loose, shapeless and often directionless sessions.
What makes The Cutting Edge different is that Dylan – just 23 when this productive period started – had a project in mind for each session, he wasn't just hanging out with pals and exploring old songs, half-baked ideas and such as on The Basement Tapes.
The stakes were high for Dylan in this period – as they were for the Beatles who knew they had to fight their way beyond Beatlemania with very diverse and innovative songs which made for Rubber Soul and Revolver, as well as their equally fine singles.
It was step up or step away.
When the going gets tough, the tough get down to serious business as Dylan did in January '65 and started with songs like Love Minus Zero/No Limit ("My love she speaks like silence"), It's All Over Now Baby Blue and She Belongs to Me, all recorded in just two days . . . when he also did Subterranean Homesick Blues, Outlaw Blues, If You Gotta Go, Go Now and others.
Okay, a whole disc of various takes of Like A Rolling Stone might seem too much, but when you listen to the first version in waltz time and without the distinctive organ part by Al Kooper which gave it such resonance – then how it was subsequently changed (tempo, feel, intonation and pace) – you are hearing Dylan guiding what became the collective mind of the participants into that singular, six minute song which became a fork in the road – if not a T-intersection – of popular music.
Love Minus Zero starts sounding harder – like he's projecting into a noisy coffeehouse – than its final gentle and more forgiving tone, his takes on She Belongs To Me (referred to as My Girl) almost reverse that process from slow and cautious to elegantly assured and his voice slightly deeper, he nails some songs in a single take (Maggie's Farm, the wordy dark surrealism of Gates of Eden and the difficult It's All Over Now Baby Blue), Subterranean Homesick Blues initially lacks the surging urgency we are so familiar with . . .
Certainly a set like this demolishes some myths -- notably that Dylan was an intuitive singer-songwriter who would just go in and nail a song like Positively 4th Street first time -- but there's also humor here in Dylan's exchanges with producer Tom Wilson (and the odd tetchiness) and various band members which humanize these songs even more. They may have been personal to you previously, now they are also more personal to Dylan as he offers fake titles made up on the spot.
There are piano demos of some songs (a breath-holding Desolation Row), mistakes ("you threw the dumbs a dime"), a snatch Jingle Bells on celeste by Kooper which others join in on as they get ready for Can You Please Crawl Out Your Window, there's roadhouse boogie with the Hawks on the throwaway transgender joke of Jet Pilot . . .
As someone recently observed over lunch, making a pertinent analogy, you don't necessarily want to try every culinary experiment made by chefs before they found a way to deliver perfection on a plate.
Fair point.
But here's another way of looking at it: Leonard Da Vinci never built a helicopter, made a parachute or saw a tank, but we find his drawings of them fascinating in themselves.
So with The Cutting Edge, the question isn't, "Why would you want to spoil your memory of some great songs by hearing all of this?"
Rather, it is, "Why would not want to hear the working drawings of genius?"
There is a considerable amount of Bob Dylan at Elsewhere starting here.