Graham Reid | | 5 min read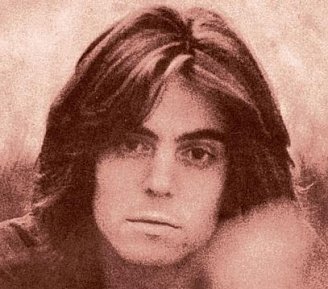 It's probably safe to say that unless you were there at the time or are an avid reader of the rear-view looking British rock monthlies, you've never heard of bands like Spooky Tooth, Steeleye Span or Colosseum. Or folk artists like John Renbourn, Davy Graham and Bert Jansch.
Or even Terry Reid, although this singer-guitarist – now age 66 – has the distinction of being the only artist ever to be asked to join Led Zeppelin and Deep Purple.
In the mid-Sixties the band he was in, the Jayhawks, opened for the Rolling Stones at the Royal Albert Hall, under his own name he toured as the opening act for Cream, Jethro Tull and Fleetwood Mac (when they were a blues band) and he played at the 1970 Isle of Wight Festival (Hendrix, Miles Davis, Joni Mitchell, the Who, the Doors etc).
His songs have been covered by Rumer in 2012 (the same year he played the Isle of Wight for the first time since '70), the Raconteurs, Cheap Trick, Marianne Faithfull and REO Speedwagon (among many others) and . . . .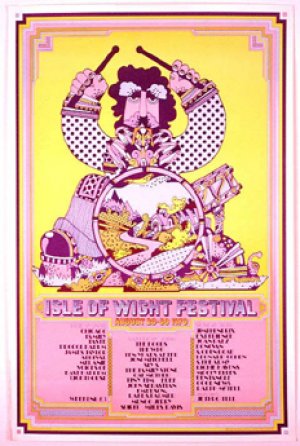 Not that long ago DJ Shadow asked him to write the lyrics for his piece Listen for his album Reconstructed (which earned half a million YouTube views) and . . .
So much more.
Or, in truth, so much less.
Because even as far back as '76 – so much closer to Reid's peak of popularity than we are today – he didn't rate much of an entry in the New Musical Express Encyclopedia of Rock. He was accorded less space than Tim Rice and Andrew Lloyd Webber (!), Stackridge (over to you on that one) and the Who's rock opera Tommy which got its own entry.
He was described as "lavishly praised for his singing ability . . . rough scratchy guitar work and powerful vocals" and "something of a squandered talent, Reid has yet to reveal his early promise".
And that perhaps remains true.
He was acclaimed as a strong, soul-blues singer but some have said his greatest claim was that when unavailable or unwilling to join the nascent Led Zeppelin he tipped off Jimmy Page to a singer called Robert Plant.
He rarely rates a mention in most rock histories today – or is at best a footnote in the Led Zepp story – but his third album River released in early '73 recorded on the hoof and produced by Tom Dowd in the US and Eddy Offord in the UK, has often drawn acclaim from critics.
In the 2000 book The Mojo Collection; The Ultimate Music Companion edited by Jim Irvin it was described as a "downbeat and dreamy curio from an unrequited next big thing" . . . and Reid himself as "the man most likely to succeed as the Sixties spiralled to a close".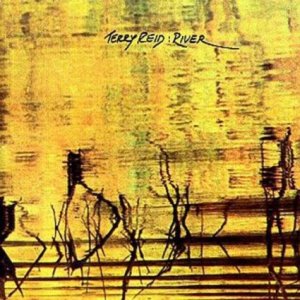 As we now know, that didn't happen but River does remain a high water mark, not just for Reid but for the fact it included among the small roster of players guitarist David Lindley (of the US psyche-rock band Kaleidoscope) and percussionist Willie Bobo.
When The Mojo Collection wrote about the album it wasn't available on CD but of course these days most of Reid's albums – this one among the many – are available on Spotify.
In terms of repositioning or resurrecting Reid's career at the time it was a failure because it went largely unheard – even back in the UK because he'd been marginally more successful in the US – and his Atlantic label let him go.
His next album was on the ill-named Edsel label.
But River is well worth discovering for Reid's soulful and sometimes funky voice, the swamp-rock and Southern-influenced songs (Lindley's slide enhancing the effect) and what that Mojo Collection called "side two's awesome trio of songs" where "it spins into outer space" on the easy rolling title track (think a JJ Cale musical mood fronted by a leather-lunged Tim Buckley or an aggressively assertive Nick Drake), Dream and Milestones. All of them five minutes-plus.
The music drifts and floats, the guitars at the end are multi-tracked and sometimes weightless and Reid taps into some deeply beautiful place within himself for the wordless passages on Milestones.
At this point Reid was a bridge between folk, rock, soul and jazz. His guitar playing is understated but bluesy, the album resonates with nuance.
As The Mojo Collection concluded "it is a treasure; for just over half an hour you'd swear you were listening to superstar".
And now the album has come back, but in another form.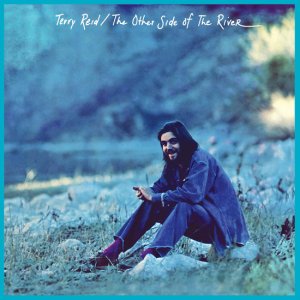 The Other Side of the River is, as the title suggests, a collection which includes five alternate takes and six other, previously unreleased, songs recorded during the same sessions.
And among the musicians on hand were Gilberto Gil (Reid had become an enthusiast for Brazilian music) and the Ikettes.
Released through the estimable Light in the Attic label (through Southbound in New Zealand), the album – which comes as double vinyl or a single CD with liner notes by Reid himself – confirms Terry Reid as a distinctive, unique artist (nicknamed Superlungs) who could just have easily fronted the ballsy Faces as Led Zeppelin (although he would have been a bad fit on the latter), and whose feel for country-rock was as assured as his ability to stretch into Tim/Jeff Buckley-like folk-jazz territory.
He works a free association between genres (which ensures he would never spring a hit single of course) and tickles open songs like Things To Try with an ease which Eric Clapton would reach for in the Seventies.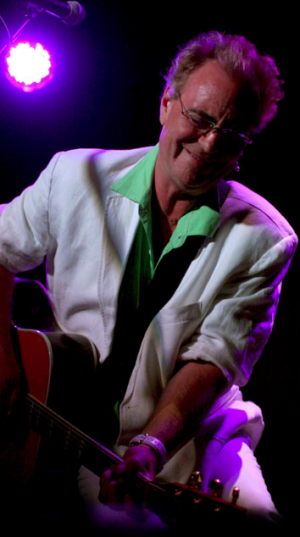 He also fires off some rapid-fire guitar work on the eight-minute Country Brazilian Funk, creates a brooding and slippery samba-influenced mood piece on the acoustic Listen With Eyes (so far ahead of its time it is almost ridiculous) and the three-minute Late Night Idea with piano is pretty much as it says, an engagingly shapeless bluesy ramble.
It closes with the mildly rollicking Sabyla where it is his needle thin and sharp guitar front'n'centre on a focused piece which then stumbles after-hours jam.
You'd be pushing it to say The Other Side of the River is a major re-discovery of Terry Reid because it's not in the nature of anything he has done on the past half century which could – in a single moment or across a coherent album – lead to such a revelation.
But both River and The Other Side of the River stand as companion volumes (the former far more essential than the latter) in any reconsideration of the occasional, unrequited next big thing.
In 2010 Terry Reid was at the Pavement-curated All Tomorrow's Parties and he's out there touring still, in many ways a man out of time.
But – because of the raw honesty of his music and approach – Terry Reid may probably remain a man whose time will always come.