Graham Reid | | 4 min read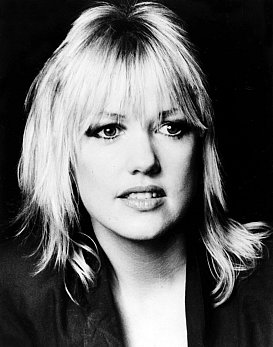 Sharon O'Neill – this year's inductee into the New Zealand Music Hall of Fame at the Vodafone New Zealand Music Awards – is a singular talent.
And in the late Seventies and early Eighties she was an artist at the top of her game unlike any other: Three times best female vocalist at the New Zealand Music Awards ('78, '79, '80, the only person to win in three consecutive years); an APRA Silver Scroll in '79 for Face in a Rainbow; album of the year in '80, and winner of best soundtrack in '83.
In Australia where she has lived since the early Eighties, she has collected four Countdown awards and was twice nominated for ARIAs as best female artist.
They may try to claim her over there, but we honour her as one of this country's finest singer-songwriters and performers.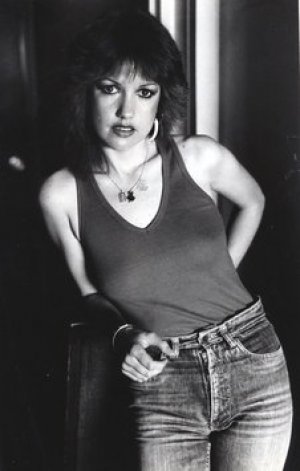 Yet it is surprising how few of her songs, written into the autobiographies of so many, actually breached the top 10 on the New Zealand charts.
Just one, in fact.
However Sharon was always more than a someone we expected hits from, especially when radio here at the time seemed loathe to play New Zealand music. Hers was a longer game than just the charts, she made memorable music which touched people deeply for her honesty, ability to craft a melody and arrangement, and always having something adult and intelligent to say.
That is why songs like Luck's On Your Table, Baby Don't Fight, Asian Paradise, Maxine, Danced in the Fire and many others are so deeply etched in our collective memory.
But she was bigger than singles and when she released an album people listened because at its core you could feel an integrity of purpose and a voice which could be compassionate or cutting.
Her debut This Heart This Song went to number 12, her self-titled follow-up to three, Maybe to seven, and Foreign Affairs to 12.
Four albums of original songs in as many years. That was as rare as it was remarkable.
On her breakout album Foreign Affairs in '83 – which included her signature hit Maxine which only reached 16 on the New Zealand charts, the same position as in Australia – she sang on Kids in Our Town of young people desperate to escape the trap of their limited lives: "I joined a rock'n'roll band back in '72, worldly dreams so out of reach, and I'm still seeing them through . . ."
And she was.
The bedroom poet, self-taught musician and aspiring singer in Nelson had entered national songwriting competitions and talent shows making the finals of the 1970 Mobil Song Quest and the '72 television show New Faces. Then she left her small town, joined Chapta for five years until '77, played in other bands, did session work in Wellington . . . and wrote and wrote.
So, when picked up for CBS New Zealand as their first local signing, she was a fully-formed talent, confident on stage and before television cameras. She also had a body of original songs.
Her '79 debut album This Heart This Song sprung the hit Luck's On Your Table which had earlier got her third place in The Entertainers on television.
After the album's release she also wrote the theme Don't Say No To Tomorrow for that year's Telethon and it became her first – and only – top 10 hit in New Zealand.
Her second album in '80, self-titled, gave us the popular single Words, her first song released in Australia. That album with American producer Jay Lewis also spun two other singles: Asian Paradise and How Do You Talk to Boys. She was vindicating the faith and considerable finance – about $90,000 in today's money – which CBS NZ had invested in her.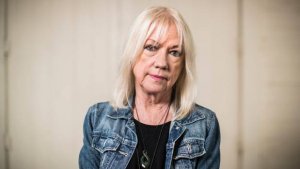 The title track of her third album Maybe in '81 charted on both sides of the Tasman and inevitably she had to leave New Zealand because the country was too small to contain her, a population then less than two-thirds what it is today.
In Australia where she settled she wrote five songs for Roger Donaldson's film Smash Palace which won the best soundtrack award at the '83 New Zealand Music Awards.
Her career trajectory was steadily climbing when she recorded Foreign Affairs in Los Angeles with American producer John Boylan and a cast of stellar players which included acclaimed saxophonist Tom Scott, conga player Bobbye Hall (fresh from Pink Floyd's sessions for The Wall and Stevie Nicks' Bella Donna album), singers Marcy Levy, Karla Bonoff and Timothy B. Schmidt, guitarist Andrew Gold . . . and a surprise appearance by the Eagles' Don Henley on backing vocals for Hearts on the Run.
That fine album should have been her leap up the ladder, but record company problems in Australia sidelined her recording career for years. So she wrote for others, did soundtrack work and met Alan Mansfield, then playing keyboards with expat Kiwi band Dragon. She and Mansfield – soon to be a couple as well as songwriting partners – joined Dragon on tours, she resurrected her solo career, wrote for Dragon and with Robert Palmer, released the album Edge of Winter in '90 which all but disappeared, toured New Zealand as a member of the hugely popular When the Cats Away . . .
Despite the setbacks, Sharon O'Neill never stopped writing. And there were often icicles of truth in her songs: Emotional and professional hurts nakedly revealed; observations of the unpleasant music industry (Physical Favours on her tellingly titled comeback album in '87 Danced in the Fire); empathy for the King's Cross prostitute Maxine and those kids in small towns . . .
There was also considerable warmth from this self-described "rock chick" who was a role model for young women admiring not just her music but her professionalism, humour, self-effacing confidence and work ethic.
She once said she'd been inspired by Shona Laing – herself a recipient of this award in 2013 – who gave her the confidence to make music her life too.
And in inducting Sharon O'Neill into the New Zealand Music Hall of Fame we are honouring someone whose music became part of our lives too.
For an archival interview with Sharon O'Neiill at Elsewhere go here.