Graham Reid | | 8 min read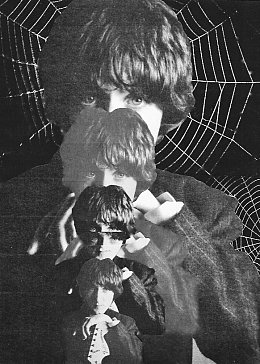 For most people the punk period of the late Seventies in Britain was an exciting – but short – time.
As Mark E Smith of the Fall put it bluntly in his memoir-cum-rant Renegade: The Lives and Tales of Mark E Smith in 2008: "I've never aligned myself to the whole punk thing. To me, punk is and was a quick statement. That's why most of the main players couldn't handle the fall-out of it all.
"They were like a bunch of shell-shocked army majors stuck in time, endlessly repeating their once-successful war cries.
"Nothing wrong with that, I suppose, but I wanted something with a bit more longevity.
"When you're dealing in slogans like the Clash and the Pistols it's hard to keep that shit fresh."
True enough in some ways – the Clash certainly managed to extend the contract of punk for a while however – but the most exciting music came in the post-punk era after the doors had been broken down, the DIY ethos took hold and non-musicians or those with little musical training but a lot of ideas wrestled control back from isolated, private-plane rock stars as well as prog-rock bombast and pretension.
And of course musicians with very different visions came through.
Suddenly the Eighties in Britain was awash with innovative bands – whether you liked what they did or not – such as A Certain Ratio, the Associates, the Jazz Butcher, Felt, Young Marble Giants, Magazine, the Slits . . . and the Durutti Column.

The Durutti Column – taken from a misspelling of the name of the militant Spanish anarchist Buenaventura Durruti who was active in the years before the Spanish Civil War – was the project of guitarist Vini Reilly out of Manchester and were the first signing by Tony Wilson for his fledgling Factory Records.
In some form or other Reilly is still going today and the Durutti Column discography is expansive.
As with Tom Verlaine of Television, Reilly has a distinctive style and he owes nothing at all to the sound of angry punk. In fact his fluid, elusive, melodic guitar instrumentals – often elegant, owing more to minimalism and folk than maximal punk and pop – were as light as a spider's web, as fresh as air.
Even when he dug in deeper his audience was probably closer to prog listeners than his phlegmatic peers.
As Simon Reynolds observed in Rip It Up And Start Again, "The military allusion [of the group's name bestowed on them by Factory boss Wilson] could hardly have been more incongruous for Reilly's fragile music – intricate skeins of guitar fed through an echoplex and always played with the fingertips, delicate and prismatic, like Jack Frost on a window pane.
"Far from being a soldier, Reilly had gone AWOL from normal life. He suffered from anorexia nervosa and his music sounded as translucent as you'd expect from someone with almost no flesh.
"On the second Durutti Column album, 1981's LC, Reilly recorded a tribute to Ian Curtis but the song Missing Boy could just as easily have been about himself."
In many ways, Reilly was a product of the post-punk era but owed nothing to any of it. He was a council estate kid but was a musical prodigy, he knew classical music but was schooled in melodic pop music.
Smith again: "Karl [Burns] was the [Fall] drummer in a group with Vini Reilly out of Durutti Column – it was like Vini's secret life. He never used to play clubs but on the sly he and his band would play all the hits from the Who and the Stones and the Beatles in pubs."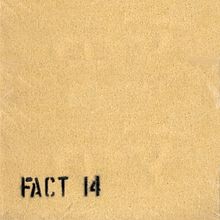 Although it is that second Durutti Column album LC which garners most attention – Brian Eno on record saying it is his favourite album, which gives you a reference point – the story began with the delightful debut The Return of the Durutti Column in 1980, the album which came in a cover made of sandpaper designed to destroy any album shoved alongside it on a shelf.
Because it was reflective, extraordinarily layered guitar music it would probably appeal more to people who listened to the likes of Bert Jansch than fans of Stiff Little Finger's Nobody's Heroes released the same month. It comes as no surprise to learn that Reilly played folk clubs around Manchester in the years before punk.
It was a measure of how rapidly post-punk artists came through that also in the first few months of 1980 were debut albums by Orchestral Manoeuvers in the Dark, Young Marble Giants and Psychedelic Furs . . . none of whom had anything in common with each other let alone Durutti Column.
Perhaps the only album around that time which had some kind of kinship with Reilly's vision was Robert Fripp's improvised guitar textures and loops on God Save the Queen/Under Heavy Manner . . . . but even that is a stretch.
The Return of the Durutti Column exists in its own space as an album of quietly hypnotic guitar pieces with supportive drums and bass (by Toby Toman and Pete Crooks). It was produced by Martin Hannett and the original album had just nine tracks (all instrumentals) but an expanded version later added two more (both synth experiments by Hannett which are somewhat jarring in the context).
Spotify pushes the listing out even further to a total of 15 pieces with Lips That Wouldn't Kiss (apparently about Joy Division's Ian Curtis who committed suicide four months after the album's initial release), and Sleep will Come ("peace will come and with it sleep") with distant vocals by Jeremy Kerr of labelmates A Certain Ratio.
Reilly, no stranger to depression himself and close to Curtis, later said that barbiturates – which Curtis was taking – changed personalities: "You lose sense of reality. That's what happened and he got further and further out, and so far out he couldn't come back".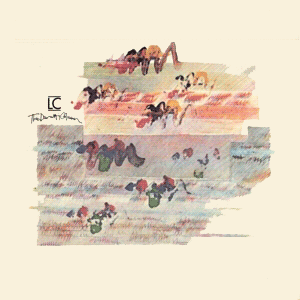 The seminal LC of late the following year – which includes that other tribute to Curtis on The Missing Boy – is very much Reilly's vision: he plays all the instruments (aside from percussion by Bruce Mitchell who has been with him ever since) and also sang in a few places. At times his production nods towards Hannett's work with Joy Division, a melodic bass high in the mix.
You can understand why Brian Eno might love it, it is the kind of innovative non-pop pop he had explored on albums like Here Come the Warm Jets, Taking Tiger Mountain By Strategy and Another Green World in the early Seventies (check the two part Sketch for Dawn) alongside Reilly's typically dextrous, folk-framed but probing guitar work (the bouncy Jaqueline, just one of many pieces named for a woman).
Reilly brought in subtle synth beats (Never Known) and the whole album is steeped in mystery and dreamlike ambience.
Again the 10 track original was expanded by CD reissue (a whopping 31 pieces across two discs which includes pieces from compilation albums and demos) but currently Spotify has a more modest 16 track version.
It is a timeless album because it is not locked in the period of its creation, and in that Reilly really was a man out of time going his own way to critical acclaim but little by way of sales returns.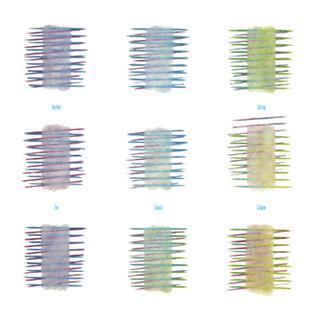 If there is a reason at all for writing about Vini Reilly at this time – he is 64, had minor strokes eight years ago but is working again – it is that on Record Store Day this year Factory Benelux reissued Durutti Column's third album Another Setting as a limited edition (800 copies) double vinyl.
One disc is the original album and the second is eight live versions of material from LC and other sources, and closing with a version of the Hoagy Carmichael standard I Get Along Without You Very Well (awful, a tuneless vocal by Lindsay Reade).
Spotify has the original album with a slightly different running order and a few other tracks not on the CD or RSD reissues.
By this time Reilly – again playing everything, aside from percussionist Mitchell and guests on trumpet and cor anglais – seemed like he was leaving even his own past behind.
The opener Prayer is indeed a holy piece like the soundtrack to a melancholy Elizabethan-era drama; the 90 second Response afterwards is Glass/Reich-influenced pop minimalism (as befits the album cover art by Jackie Williams)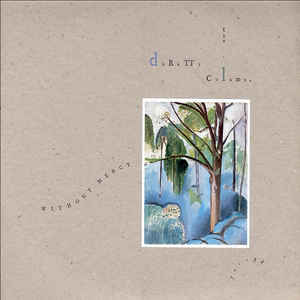 But in fact the album increasingly trod familiar ground and pieces which should have leapt out (like For a Western which gently alluded to Ennio Morricone) or sounded fresher (the spooky Smile in the Crowd) just came off as flaccid and lifeless.
There are still moments of beauty and engagement but Another Setting might just refer to the recording location rather than a different musical compass.
It was recorded in an expensive studio, Strawberry Studios ("Vini will promise anything to get into a studio," said percussionist Mitchell in 2009, his comment reproduced in the brief liner notes on the vinyl edition) but Reilly and the co-producer Chris Nagel didn't hit it off.
In retrospect Reilly was quite dismissive of Nagel and the album: "The combination was not a good one and it really killed the album. None of the reverbs were correct and it didn't sing. The guitar didn't sound good. Nothing sounded good. The entire album sounded very flat and I was incredibly disappointed with it. Tony [Wilson] was also."
In '98 Wilson said of it, "Another Setting, while providing some of the DC standards that Vin would be playing a decade later, merely trod the same ground as LC and took nothing forward. If in doubt, repeat yourself. It was time for a change."
That change was a shove towards a contemporary classical style (as hinted at by the elegiacal Prayer) and with players on strings and horns, and he was back at Strawberry without Nagel but with Wilson as a co-producer for the acclaimed and commercially successful Without Mercy.
In a cover with a painting by Matisse and taking it's title from Keats' poem La Belle Dame Sans Merci, Without Mercy is a two-part suite and perhaps the most approachable and romantic of the early Durutti Column albums. It possess a surface beauty and although constrained and far from the innovative early albums, its use of gently repeating motifs bring it to a midpoint between ambient and quasi-classical MOR.
It went top 10 on the UK indie charts on release and got some decent notices.
Reilly hated it (he once referred to it as Without Merit) and said it was more Wilson's idea than his.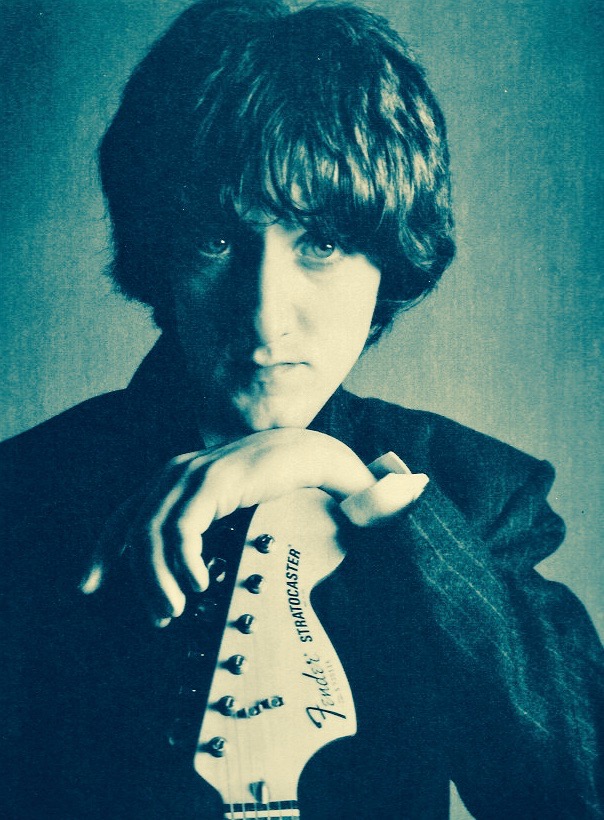 But with it he at least staked out even wider territory which from time to time he could return to, and it probably allowed him to pay for the home studio where he could subsequently record at leisure . . . although he has been no stranger to bouts of financial hardship, especially after his series of strokes when fans rallied round to raise money so he could pay off debts like his rent.
He apparently lost just about everything when Factory Records went belly-up in the early Nineties.
Vini Reilly has been one of the most prolific, sometimes idiosyncratic musicians out of Manchester (check the acid house-influenced Obey the Name of 1990), one who created his own pigeonhole.
He played guitar and keyboards on Morrissey's first solo album Viva Hate, has recorded with dozen of British artists, delivered a tribute album to Wilson after his death in 2007 (A Paean to Wilson) and in an article in the Guardian in 2011 – which cited Red Hot Chili Peppers' John Frusciante calling Reilly a genius -- the writer Dave Simpson hailed him under the heading: Hendrix, Page, Townshend . . . and Vini Reilly.
He wrote, "for most people, he remains the greatest guitarist you never heard of".
He probably still is.
Start at the start, it's a long and interesting journey to now.