Graham Reid | | 1 min read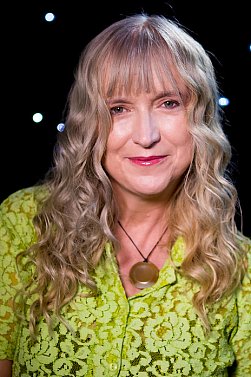 Aly Cook
is a self-starter, more acclaimed outside New Zealand than at home. And although she is very big in Australian country music circles, she grew up in the beachside suburb of Tahunanui in Nelson, the city in which she still lives.
A self-managed country singer-songwriter, Cook has crowd-funded her three albums. With the release in September 2019 of the third, Caught In The Middle – kicked off by the taut single 'Red Dirt Road Trip' – she was again touring in Australia and playing the famed Tamworth Country Music Festival where she had picked up the international award from the Independent Country Music Association of Australia for her work internationally in supporting independent Australian and New Zealand artists.
In my review of Caught In The Middle I wrote, "If we let her go, the Australians will claim her as their own. And that would be a real shame. She's ours and one of the best in the broad territory of country-soul, country-rock and ... whatever she turns her hand to, in fact."
But maybe it's already too late?
Australian awards are not unknown to her. In 2017 she was given the International Country Music Artist accolade in Tasmania and she has been a magnet for supporting talent, including multiple ARIA-award winning producer Buzz Bidstrup (formerly of the Angels) who produced and played on Caught In The Middle.
Although Caught In The Middle spent three weeks in the New Zealand Top 10 album charts in October 2019 (debuting at No.6), Cook remains largely unheralded in her homeland. This is despite an APRA nomination for country song of the year in 2005 for 'I Wonder', and twice being a finalist for Next magazine's New Zealand Woman of the Year (2011, 2016) for her contribution to the arts . . .
To read the rest of this article go to Audioculture here.
Audioculture is the self-described Noisy Library of New Zealand Music and is an ever-expanding archive of stories, scenes, artists, clips and music. Elsewhere is proud to have some small association with it. Check it out here.