Graham Reid | | <1 min read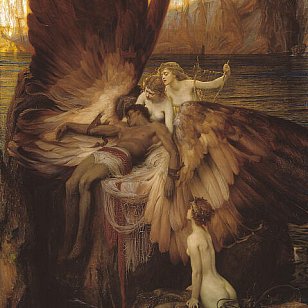 Few musicians have brought quite as much emotional intelligence and appreciation for the synesthetic relationship between the visual arts and music as Auckland's
Paul McLaney
.
For McLaney, cultural memory and personal imagination feed into what images he chooses for album covers.
In a career spanning three decades, he has performed and recorded as an acoustic singer-songwriter and a psychedelic guitar rocker (with his band Gramsci, named for the Italian Marxist philosopher).
Yet in 2017 he wrote an album of musical settings for some of Shakespeare soliloquies (Play On with Julia Deans, Maisey Rika, Ria Hall and others) and has collaborated with Concord Dawn, Anika Moa and choreographer Douglas Wright.
Most recently the British-born McLaney presented a thoughtful, online-only series of electronica albums as Impending Adorations.
Now Gramsci is back on boards after a lengthy absence with the Pink Floyd-influenced Inheritance album . . .
.
To read the rest of this article go to The Big Idea here.
The Big Idea is the online hub for creatives seeking collaborators, opportunities and inspiration for enriching careers in the arts. Elsewhere is proud to have some small association with it. Check it out here.