Graham Reid | | 11 min read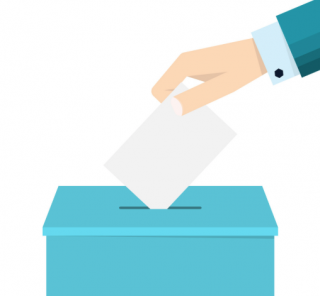 Well, we did ask . . . and are delighted that people have responded. Last week it was
The Editor's Choices
(40 of the best albums that we wrote about in 2020) and now it was your turn.
Delighted of course that many of you said that Reb Fountain, Bob Dylan, Fiona Apple and others we chose would also have been in your hit list . . . but by inviting you to pick ones we didn't mention means we now have another view of a strange year.
Thanks to all of you and here is what you have had to say . . .
.
Derek says . . .
Bill Callahan: Gold Record
Not as "produced" as his last album, A Shepherd in Sheep's Clothing, Gold Record finds Bill Callahan in typically deadpan form and still walking the fine line between irony and insight. The first words are "Hello, I'm Johnny Cash", which would be just a throwaway line but the richness of his voice makes it almost a tribute. Another musician getting a hat-doff is Ry Cooder, on a song named after him, inspiring the couplet: "English rocker's all the money goes right up their nose/While Ry just smiles and tries another difficult yoga pose". Gentle, thoughtful, funny and wonderful.

Drive-by Truckers: The Unravelling/The New OK

Not one album but two from the Drive-by Truckers, firstly the magnificently angry and intelligent The Unravelling, a futile cry from a lost Southern battleground, trying to warn and reassure and observe and just so clearly outraged by the obscenity of the current – just - president. And then came The New OK, heading off in new directions for the band, soul and punk and all good things and again an anguished cry for sanity in an America seemingly gone mad.

Brandy Clark – Your Life Is A Record
Fantastic. That woman can write a killer classic song. Three albums now and every one a gem.

Nick Cave – Idiot Prayer: Nick Cave Alone at Alexandra Palace
I wouldn't describe a lot of albums (or concerts) as "profound" but there is something so singularly moving about this solo set by Nick Cave that it somehow transcends everything you expect from a concert.


Mike offers . . .
A Western Circular - Wilma Archer
Great tunes, rich cello sounds and interesting collaborations from an innovative UK producer.
The Creatures We Were Before We Are Ghosts - The Son(s)
Beach Boy harmonies combine with reverb driven guitars to create a powerful folk music from Scotland.
Workaround - Beatrice Dillon
Rhythmic, inventive electronic music. Hypnotic percussion.

Rosco bemoaned
the number of introspective, not to say gloomy, albums but offered
Whitney: Candid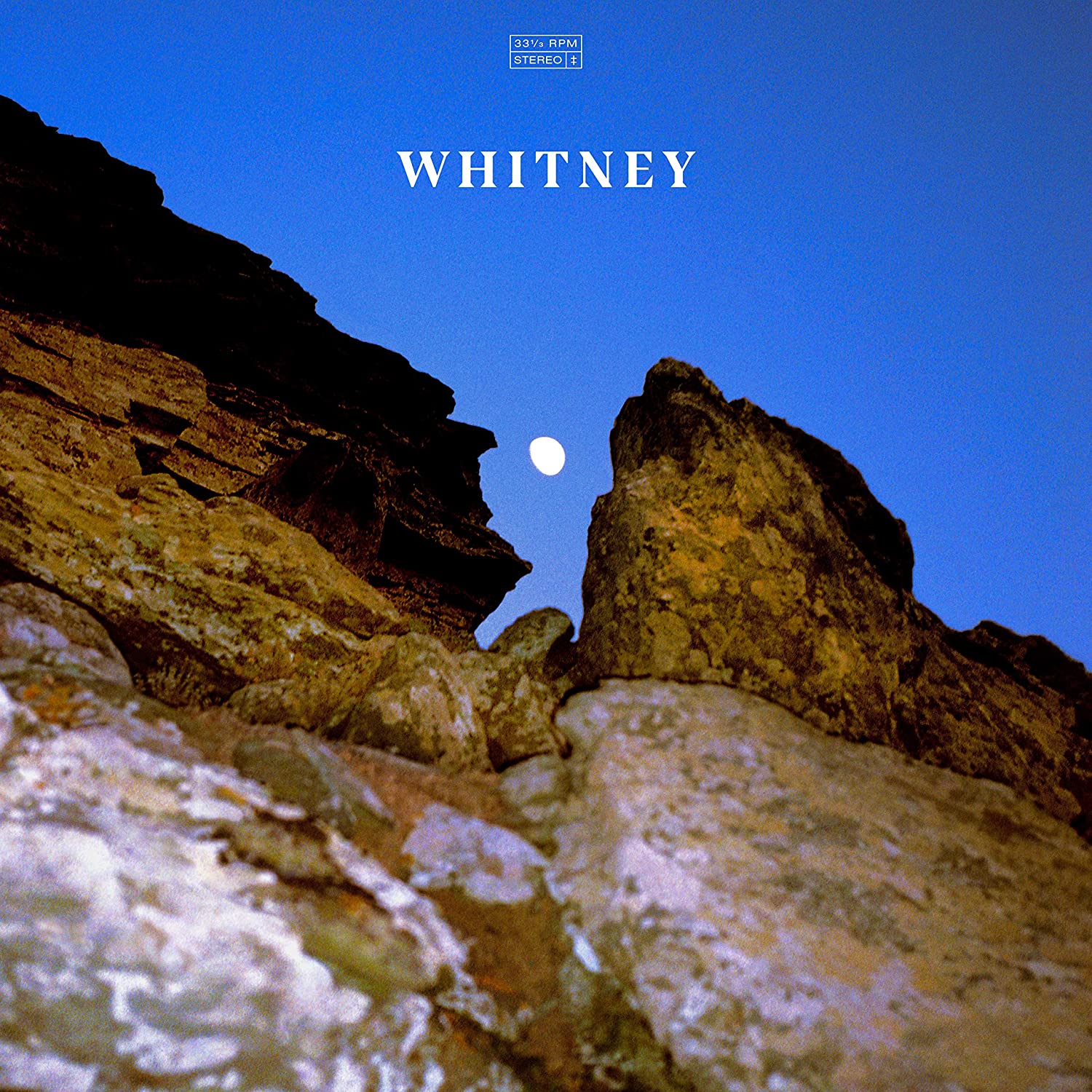 Based around singer/drummer Julien Ehrlich and guitarist Max Kakacek, the band is a seven-piece for this release of carefully curated covers. The size of the collective belies the often-sparse instrumentation behind the singular vocalisation of Ehrlich. But they nail 10 out of 10, particularly SWV's Rain, penned by Brian Morgan and Jaco Pastorius, and Hammond Song by the Roches. I usually skip Take Me Home, Country Road!
Early James: Singing For My Supper
When your key backer is Dan Auerbach, the listener has to feel there is something real on offer; and there is. Dan apparently encourages James' weirdness, and the result is some twitchy, swampy, stompy stuff. The gentler High Horse is my favourite; strings and all!
Young in the City: II
The inner rocker bursts loose with this new band from Washington! This four song EP may be a little derivative but if Wayhome is not the anthem of the year I need help. Puts me in mind of the bard of eternity flicking his back-catalogue for 300 million Yankee greenbacks and change while the originator of Drunken Sailor lies a-mouldering.
Way hay and up she rises, early in the morning!
Michael suggests
Waxahatchee - Saint Cloud
Fenne Lily - Breech
Phoebe Bridgers – Punisher
Jimmy weighs in saying. . .
Fiona Apple and Bob Dylan will be on most peoples list so these are five I listened to a ton that will have slide past without much notice.

Empty Horses: Tobin Sprout
maybe his best album yet. shades of Bill Fay


Terabithian: D.C Cross
ex Gerling songwriter follows his instrumental acoustic album Ecstatic Racquet with another even better instrumental album. shades of new age


Wow and Flutter: Buddy Glass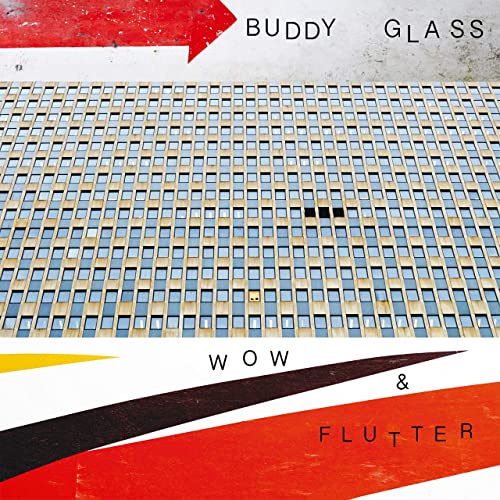 instantly loved the tunes here and slowly discovered the depth of the lyrical content over time. classic singer songwriter fare


The Space Between by JESSICA
this album took me a little while until i put it in my headphones and i was fully in. her voice is mesmerising.


Blonde on the Tracks: Emma Swift
sublime collection of Dylan covers. One of Us Must Know (Sooner or Later) is so bloody good.


Mike says
My top 6 for the year were Reb, Fiona, Songhoy Blues, Lucinda, The Beths and Phoebe Bridgers. After that I thought there was a way back to the rest, but my honourable 5 mentions would be;

Chuck Prophet: the land that time forgot
Such a consistent artist and this is an excellent addition to his catalogue

Taylor Swift: folklore
I have been paying more attention to her since Ryan Adams covered her excellent 1989 album. I have always been a fan of great pop and it is good when a pop artist shows that they can not only do great pop but also show the breadth of their skills.


Rolling Blackouts CF: Sideways to New Italy
Just a great album that deserves more recognition.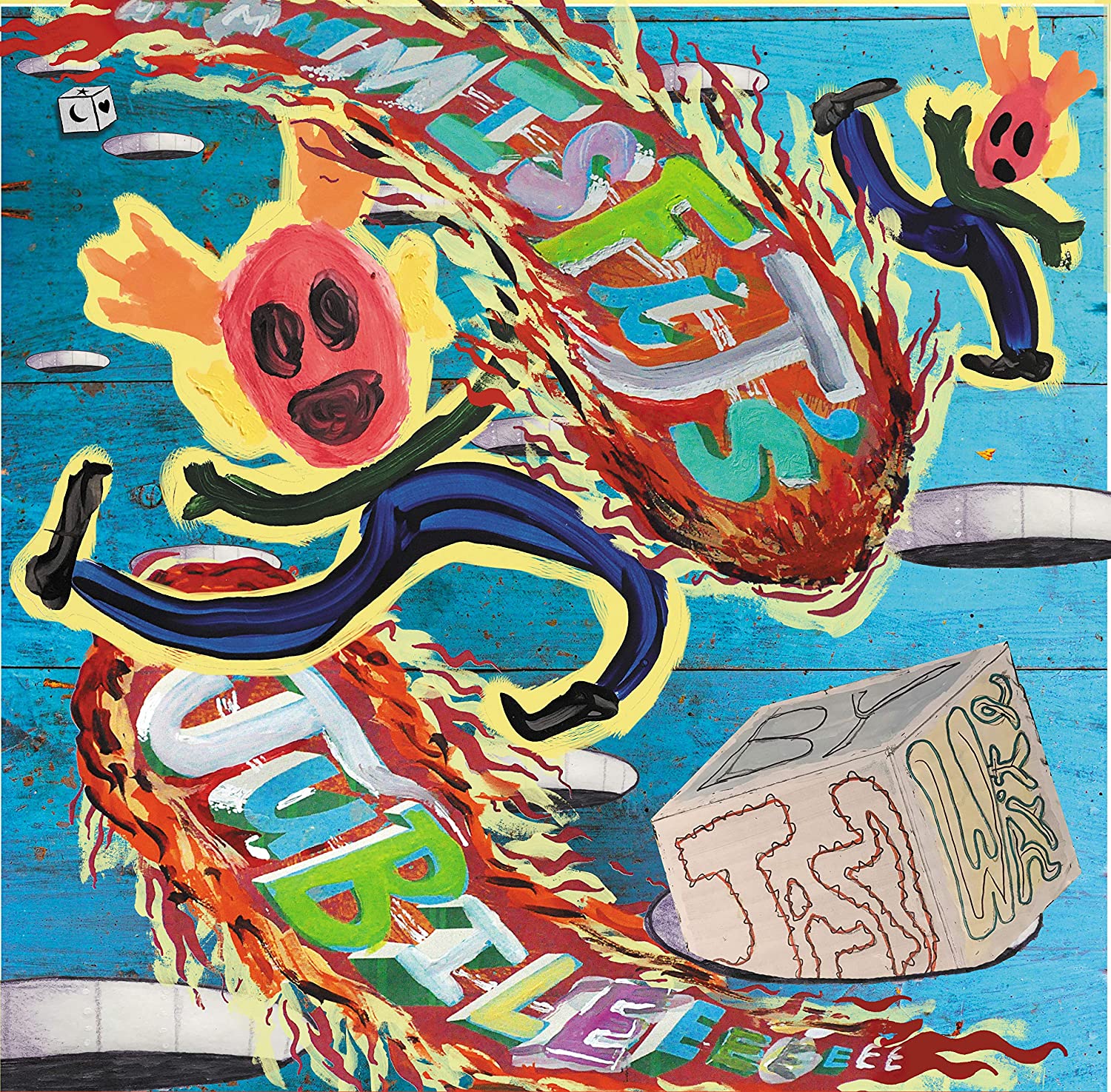 Jim White: Misfit's Jubilee
Just because any Jim White album should always be in any year's top ten. One of the most consistent performers of the last twenty years (along with Chuck ?)

Brandy Clark: your life is a record
While not scaling the heights of her previous Big Day in a Small Town, still some of the best observational country music around; helped with a great cameo from Randy Newman (making up somewhat for cancelling his Wellington gig).


Pedro from the far side of Australia tells us of . . .
A couple of selections that seem to have gone under the radar this year:


The Smoke Fairies: Darkness Brings The Wonders Home.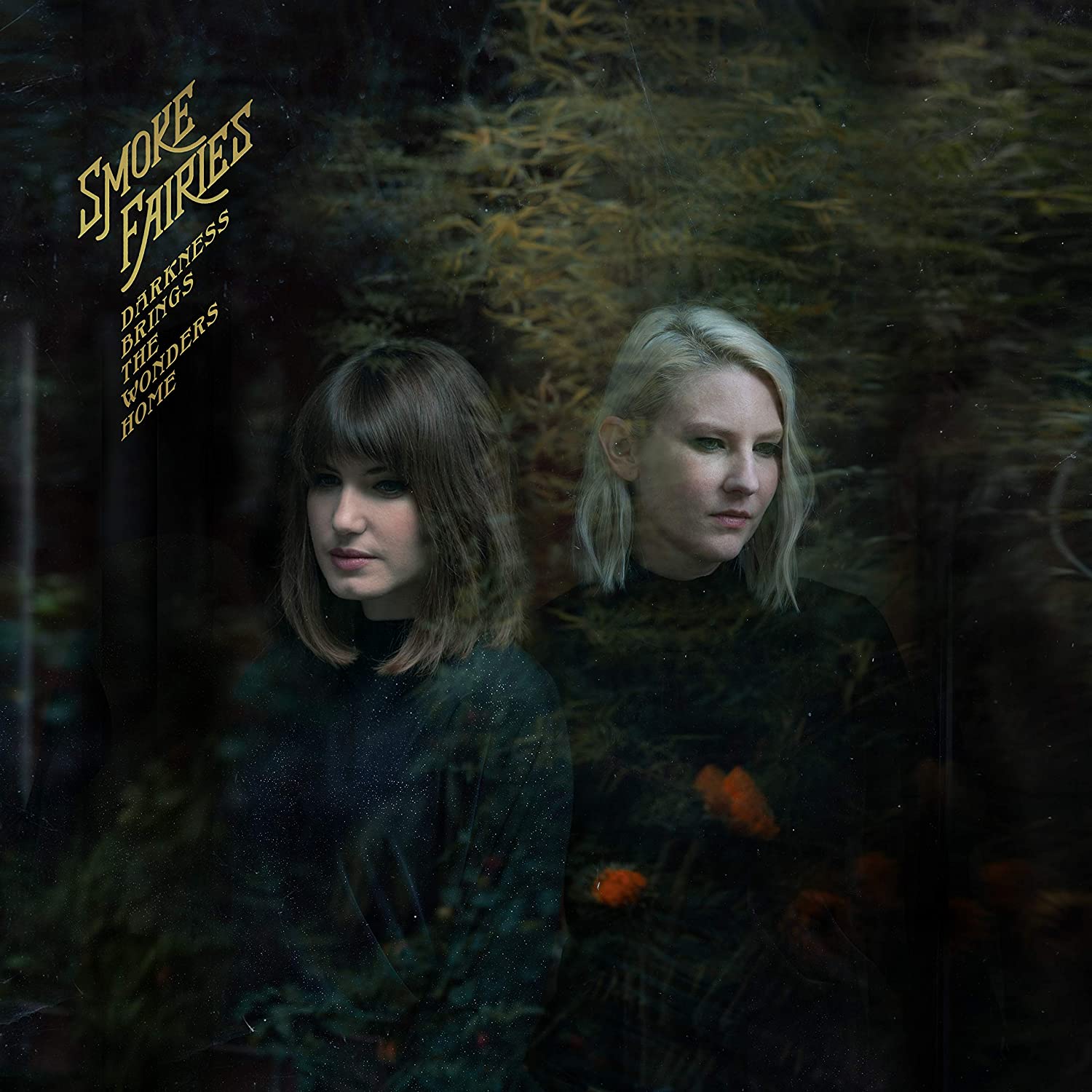 Ethereal folk with a harder edge than their earlier stuff.


John Joseph: The Beautiful Madness
This guy has been making excellent roots rock for years with his band the Jackmormons. Here he is backed by the Drive By Truckers. Jason Isbell guests. Need I say more?
Felicity Groom: Magnetic Resonance Centre.
I feel the need to shout out some local (Perth, WA) music. This disc has been spending a lot of time on my turntable lately.

And my favourite reissue this year:
Prince: Sign O The Times.
The Purple One's vault has been excavated for this massive reissue. Features also two scrapped albums, a concert recorded in Utrecht as well as a DVD of a concert filmed at Paisley Park and featuring (briefly) Miles Davis. It's a lot to take in but worth it!!
Jon economically tells us . . .
Bonny Light Horseman: Bonny Light Horseman
Coriky: Coriky (with my song of the year 'Clean Kill')
Sam Sweeney: Unearth Repeat (a late discovery but probably my favourite of the year)
Fenne Lily: Breach
Fat Freddy's Drop: Lock-In
John is his equal in a haiku-like list
Mark Lanegan: Straight Songs of Sorrow
Matt Berninger: Serpentine Prison
H C McEntire: Eno Axis
Pacific Range: High Upon the Mountain
Another John tells us . .
I've been distracted by retirement and COVID during 2020 but Reb would be #1 of my top whatever with The Beths and Jonathan Bree close behind. Otherwise ...

Shirley Collins :Heart's Ease
Tony Allen & Hugh Masekela: Rejoice
The Lemon Twigs: Songs for the General Public
Sault: UNTITLED (Black Is)
Roy Irwin: Untitled

Of the non-2020 stuff, I've listened to lots of Pete Atkin and (the) Clive James this year.


Blair admits to . . .
getting carried away (but that's okay) and says
Graham has taken many of my picks already - eg the Bob Dylan & the Flaming Lips were in my top three as well. However here are some further great listening that didn't make his top 40 cut….biggest disappointment of the year was the very underwhelming Springsteen album.
On a brighter note...
Ray La Montagne: Monovision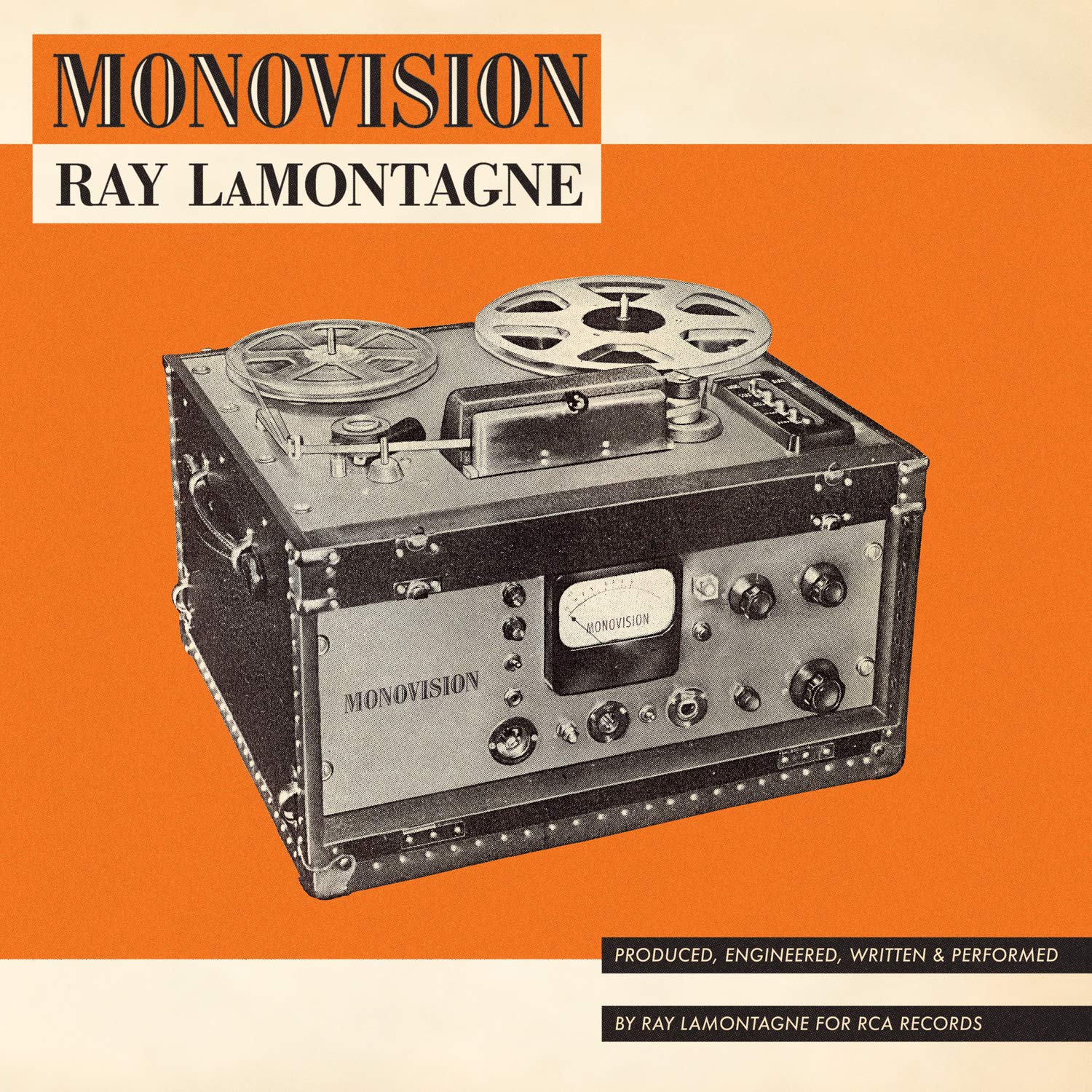 If nothing else this is a great exercise in train spotting & namechecking influences on this acoustic themed 1970's type singer songwriter outing . Hear John Fogerty ("Strong Enough"), John Denver ("Summer Clouds", "Rocky Mountain Healin", "Highway to the Sun"), Van the man (Astral Weeks ish "Misty Morning", "Roll Me Momma") . However Ray pulls this off because he is such an affecting singer and the chops of the players and production team are up to the task.
The Rolling Stones: Goats Head Soup (Reissue)
Allowed in on a technicality with the "new " tracks as part of the reissue. This is Rolling Stones Mach II at a virtuoso themed creative pinnacle even though the actual GHS album has been maligned over the years. Aside from it being Jaggers peak as a singer before the parody set in (think faux cockney, calypso, country, folk, soul, reggae accents from 74 onwards ) this serves up the great Mick Taylor, Charlie Watts, Nicky Hopkins, Billy Preston, Bobby Keys and Jimmy Miller. Listen to the accompanying Brussels live album of 73 and shake your head at how great they once were. Rolling Stones Inc needs to stop releasing atrocious new material like "Living in A Ghost Town" and forensically examine anything in the vaults from the early 70's and release it (please!). Just don't give it to Don Was.
Emma Swift: Blonde on the Tracks
Great title and a great time to examine the rich vein of Dylan's catalogue through a fresh set of ears. In this case an Australian singer/songwriter named Emma Swift. The Blonde on Blonde material sung by a female voice and minus the Bob punk sneer from the mid-60s is a revelation. There is heaps of other great tracks too ("Simple Twist of Fate", "Going Going Gone") What a 2020 for Bob. It makes you ask the question - At $300 million did Bob sell his catalogue too cheap?
Soccer Mommy: Color Theory
aka 23 year old Sophia Allison from Nashville. This is one for those who like the Beths (who would have made my top 5) and intelligent indie guitar thrash. Can hear some Kurt Cobain like chord progressions at times along with some great melodies .I've listened to this a lot.
The Killers: Imploding the Mirage
Brandon Flowers has successfully stripped any guitar thrash that might have once been in The Killers past and replaced it with an 80's synth heavy sheen. It's no surprise that Lindsey Buckingham turns up and a Fleetwood Mac album title has been partially stolen. Ys you get the feeling Flowers would like to take a similar career trajectory - a bit solo, a bit band At the same time his vocal Meatloaf/Jim Steinman stylings continue unashamedly. Yes it is stadium rock 2020 without a stadium in sight and its great.
Keith says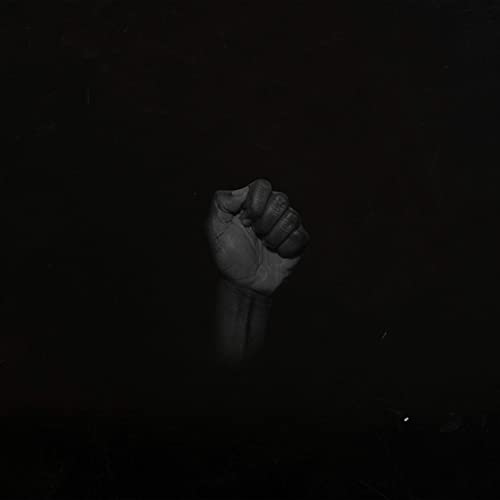 SAULT: Untitled (Black Is)
Working Men's Club: Working Men's Club
Nadine Shah: Kitchen Sink
Roisin Murphy: Roisin Machine
Troy Kingi: The Ghost of Freddie Cesar

Ask me again in five minutes and I might include Kylie, Megan Thee Stallion or Fontaines DC. We overlapped on one ... Flaming Lips
.
Tim tells us . . .
he has three albums worthy of inclusion:
Johnny Cash – A Night to Remember, May 5th, 1973. Released by Thirdman Records for the first time. As good as his well known live sets. A nice double LP with a DVD.
The Replacements – The Complete Inconcerated Live. A nice triple LP package.
Troy Kingi & the Clutch – The Ghost of Freddie Cesar. Anorther great NZ talent.
He adds, "I did also think Reb Fountain's LP was good as were the live events. However, a few songs a bit derivative of Nick Cave, but on the whole a great LP".
.