Graham Reid | | 13 min read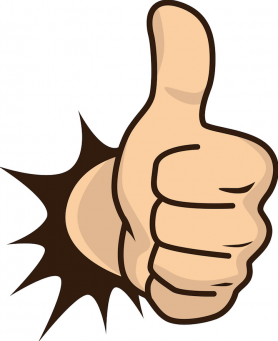 Some people dislike end-of-year lists, others enjoy agreeing and/or arguing with them. Either way, they exist and most people read them.
Our "best of" list always comes with some caveats: we only ever pick from albums we've reviewed (we heard many more but if we didn't have time to write about them they can't be included) and . . .
These are just personal highlights.
The best albums of the year are those you liked. That's all that matters.
You liked something that we didn't? Absolutely fine. You should.
One of the reasons we do this is to remind people of albums that impressed us this year . . . and to invite you to send us five of your top picks (with a sentence or two on each if you like) which we haven't included.
So have a look at the following and start getting together your picks to fire in by e-mail to Elsewhere in the next week.
Here are the Elsewhere editor's picks of the best albums of those we heard this year, in no particular order . . . but we have put three favourites right at the top so . . . and there is a Spotify playlist of these to listen to while you read. It is here.
Okay then, here you go: Nod knowingly, laugh aloud in a condescending manner, shout at the screen . . . whatever you like.
Music is subjective.
But whisper this low: we're actually "right" about a lot of these in our Top 40, aren't we?
.
[The RR on some means we recommend this on vinyl record for reasons of excellent cover art, gatefold sleeve, liner notes or whatever, in additon to good sound. And because we could afford it . . . or in a few cases had a copy generously sent to us.]
Reb Fountain: Reb Fountain [RR]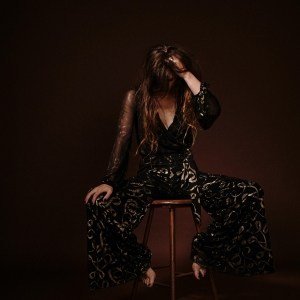 As we have noted elsewhere, in a year when Benee and the Beths (not to mention Six60, LAB and Drax Project) dominated the New Zealand mindset and charts, Reb Fountain's album was way ahead in terms of ambition, emotional depth and a persuasive delivery.
In the Aotearoa Music Awards, Fountain was up against the Beths and Mermaidens in the alternative category and, much as we like the albums by those two, Fountain was not just in another league but far more alternative.
Elsewhere has never picked an "album of the year" (see above for why) but Reb Fountain – who also delivered live concerts which were astonishingly powerful -- would get our "artist of the year" vote if we had one. Hands down winner.
(And no, we don't know her. We just sit in awe.)
We wrote about it at more length here
Bob Dylan: Rough and Rowdy Ways [RR]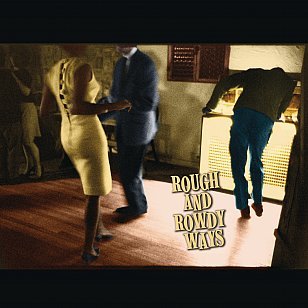 Just an observation: some in our earshot said they couldn't listen to the extraordinary 17 minute Murder Most Foul (the first single released from this double album by 79-year old Dylan) because it was "too long".
And these were people who admitted to watching a Netflix series?
Jus' sayin'.
Years ago we singled out Dylan's cover of the old ballad Why Try to Change Me Now? because he heard and understood the message in the lyrics.
He was always free to roam and this album ("a double album for the decades to come", we wrote) was where he went, through history, literature, Mississippi blues, his own past, cinema and . . .
Lifting from Walt Whitman he opened with I Contain Multitudes. Some of the many multitudes are here.
Put aside your endless Scandi-noir mini-series and settle in for a real journey into darkness and light.
We wrote about it at more length here. But also here and here
.
Flaming Lips: American Head [RR]
This gorgeous, seductively intimate and aurally sumptuous album actually spoke of American disillusion, disappointment and the dreams of the Seventies generation betrayed by the life they discovered when adulthood arrived and the drugs wore off.
This was mature musicians reflecting on times past and the disappointing present they found themselves in, emotionally and socially.
Ennui has never sounded so cinematically beautiful.
We wrote about it at more length here
.
Songhoy Blues: Optimisme
Boring world music purist have always wanted to keep artists "authentic" and quite often moan when the artists embrace 21stcentury technology and outside influences. If that's you then steer clear of this often dense blend of sounds by this terrific band from Mali who on this, their third album, hook up with a US rock producer and pull in hard riffs alongside their spirally desert blues guitar and chant-sing style.
We wrote about it at more length here
Nubya Garcia: Source [RR]
Stepping out from the superb all-women British band Nerija (jazz-meets-London aural traffic, their album Blume among our best of last year), this saxophonist digs into soul-funk, classic Coltrane, cumbia, dub and so much more.
We wrote about it at more length here
.
Algiers: There is No Year
Still political, still mad as hell about Amerikkka . . . but this time round there is more breathing space to the sound and the references run from fist-tight hard rock to gospel-soul, funk and an almost cinematic sound design.
We wrote about it at more length here
.
Tami Neilson: Chickaboom! [RR]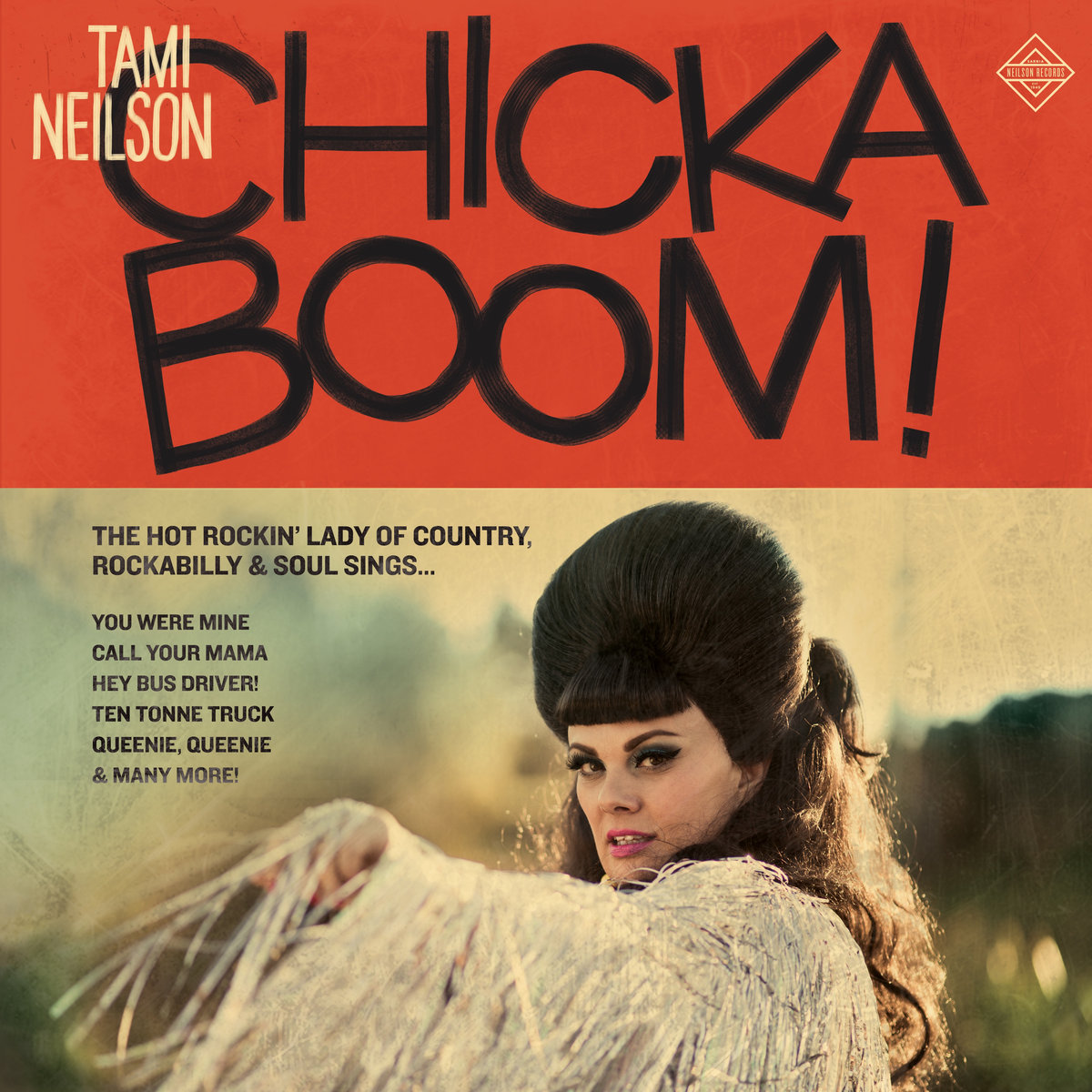 The album which was going to break Neilson in the US and had great advance reviews, and the tour was scheduled.
Then "that" happened.
At home she presented her web series The Tami Show and we could enjoy this typically accomplished collection which touched her many threads from Etta James to the Everlys, country to New Orleans sounds.
Original songs by Tami and brother Jay which often sounded like newly minted classics from geographically and genre separated places.
But which all made sense together.
We wrote about it at more length here
.
Jimmy Heath: Love Letter
The great jazz saxophonist died in January at 93 and this posthumous release had been recorded in just a few days. There is a lot of incendiary jazz out there from New York and London, but sometimes it's an enjoyable break to listen to a master at his ease on these ballads (with guests Wynton Marsalis and singers Gregory Porter and Cecile McLorin Salvant).
We wrote about it at more length here
.
Terry Allen and the Panhandle Mystery Band: Just Like Moby Dick
The idiosyncratic septuagenerian story-teller and low profile country music legend came back with this dry, wry collection which touches on myth and memory, politics (Iraq and Afghanistan just like Vietnam) and strange metaphors in his literary lyrics.
Different.
We wrote about it at more length here
.
Harry Styles: Fine Line
In truth, released right at the end of 2019, but this didn't appear on too many people's radar until January.
Classy, clever and very listenable songs which sometimes have as much in common with the band America as it does with Elton John, CSN and McCartney . . . and of course post-boy band pop.
We wrote about it at more length here
.
Gramsci: Inheritance [RR]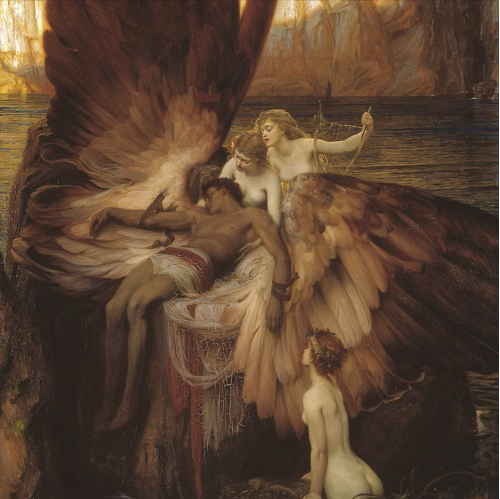 Recognizing how often he drank prompted Paul McLaney to write a series of songs about dependency, excuses made, and the private and personal cost. If that sounds bleak and self-centred the album wasn't.
From heroic rock to more intimate moments, with a wide soundscape of guitars and electronica, this majestic album (think Floyd before The Wall, U2 before they got really pompous) this album also came in a cover image on the vinyl which supported the flight and fall.
An album to engage with.
We wrote about it at more length here
.
Paul Flaherty: Borrowed From Children
Muscular improvised music out of New York by this seventysomething saxophonist and his band on this live recording which sometimes pushes you away as much as it pulls you in.
Not for the casual jazz listener.
We wrote about it at more length here
.
Grimes: Miss Anthropocene
A dark concept album with lyrically and musically dense sounds and lyrics, this has gloom and gravitas alongside indie-pop and electrobeats to deliver an album of politics and sexuality, nihilism and optimism.
Not an easy ride but very rewarding.
We wrote about it more length here
.
The Phoenix Foundation: Friend Ship [RR]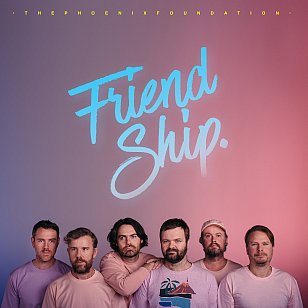 By this time some people are taking the Phoenix Foundation for granted and feel that their patent-pending sound has become too familiar.
But this album -- which was chock full of personality, humor, memorable songs, deft arrangements (for the NZSO in a couple of places) and guests (Nadia Reid, Tiny Ruins, Motte) -- was one to return for if you've been absent.
Delightful and droll.
We wrote about it at more length here
.
Nadia Reid: Out of My Province [RR]
Three albums in and Reid made a gentle leap from folk clubs to world stage with this intimate yet outward-looking collection of folk-pop and even a nudge towards mainstream jangle-pop on the beguiling Oh Canada.
Getting out of her province more obviously paid off.
We wrote about it at more length here
.
Tamikrest: Tamotait [RR]
The new generation of sub-Sahara desert blues musicians know the traditions but aren't held back by them and this band – recorded in France with guests from Morocco and Japan – step just that bit further into a style of their own making.
It retains the familiar weave of guitars and drones, but pulls out surprises along the way.
We wrote about it at more length here
.
Sola Rosa: Chasing the Sun [RR]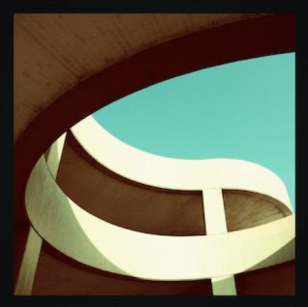 This classy, smooth collection of funk with hip soul-jazz and disco elements sounds like an integrated compilation of singles with depth.
There's also just a little touch of social comment and a guest list which included Troy Kingi, Kevin Mark Trail and Thandi Phoenix.
Pure class in a beautiful cover by the architecture photographer Matthias Heiderich.
Another album for summer under the sun umbrella or on the humid dancefloor, preferably near a beach.
We wrote about it at more length here
.
Fiona Apple: Fetch the Boltcutters
On her fifth album Apple reached wider, higher and deeper than before in songs which defied easy categorisation and with references in reviews to strange gospel, Yoko Ono, experimentalists like David Byrne and Tom Ze, feminism and Nina Simone.
Turning up in most lists, deservedly so.
We wrote about it at more length here
.
The Strokes: The New Abnormal [RR]
No longer the grave-robbing New York rock'n'rollers of their first incarnation, the Strokes here offered more considered, often mid-paced pop-rock written by adults and with a sly reference to Billy Idol.
By sounding like they were trying less hard they achieved more on hip-shake songs.
We wrote about it at more length here
.
Paul Weller: On Sunset [RR]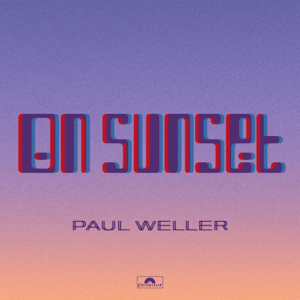 Not just one of the few songwriters of his generation who has maintained a consistently high standard across the various styles he has explored, but also one you would always give the benefit of doubt to when a new album rolls around.
These 15 songs covered a lot of personal reflection and musical territory but was rewarding all the way, even his jaunty Kinks-like musical hall turn on Equanimity which does -- over time -- become a grower.
We wrote about it at more length here
.
Carter/Wilner/Toure/Ughi: New York United
Another commanding and demanding jazz album out of tough New York which sounds like a collection of separate, lengthy pieces each alluding to an area of their city.
Fierce in places but mostly evocative . . . and seventysomething saxophonist Daniel Carter is one to discover.
We wrote about it at more length here
.
Johnstone/Leamy/Garden: Chalk Dogs
Eerie, sonically and emotionally unsettling instrumentals (synths, guitar, extra texture woven through) which takes as its source idea of the debris which washes up on coastlines.
Strange beauty, chaos and dark but rewarding ride. Out of Wellington.
We wrote about it at more length here
.
Ariana Tikao and Al Fraser: Nau Mai E Ka Hua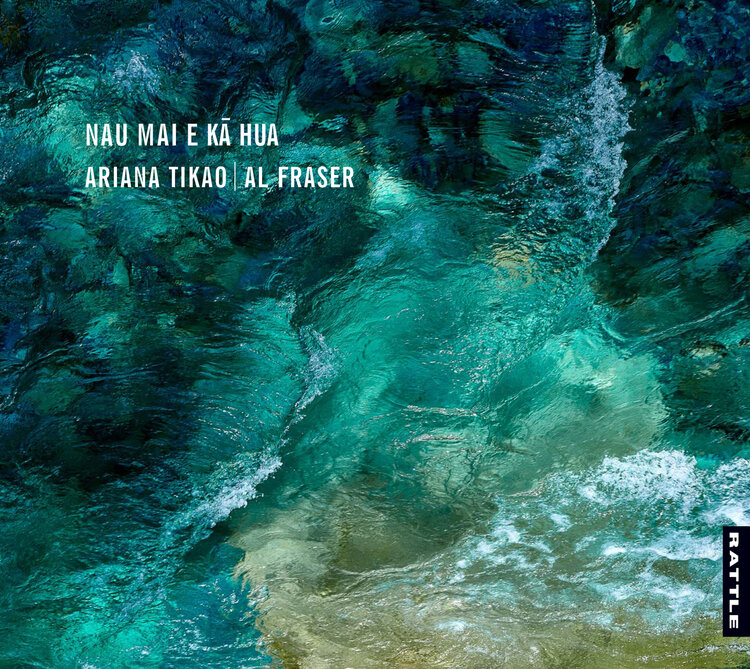 This may have been the year of Benee, the Beths and – as always – Six60 and LAB in New Zealand.
But the sound we heard and which always stopped us was that of traditional Maori instruments (taonga puoro).
There were some extraordinary albums by taonga puoro artists this year (and in the previous few) but this one – with Tikao also on vocals – was simply outstanding.
We wrote about it at more length here
.
Khruangbin: Mordechai
Adding more vocals to their distinctive, rolling groove of world music-cum-soul funk, this trio from Texas upped their game again after a disappointing second album and offered a dreamy neopsychedelicc slow-dance.
Quality listening for lazy summershine days.
We wrote about it at more length here
.
Awale Jant Band: Yewoulen/Wake Up
More multi-culti music out of London, this from two bands joining up and bringing diverse elements from across West Africa into a danceable Afro-Cuban juju jive for the dancefloor or balmy barbecue days.
We wrote about it at more length here
.
Josephine Foster: No Harm Done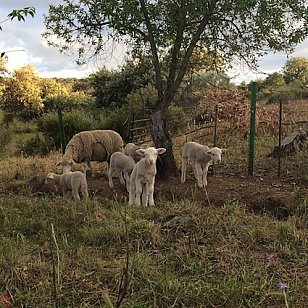 We assume you don't come to Elsewhere for the familiar.
And this odd sound of slightly tuneless front-parlour folk and country ballads seems to be beamed in from the 19thcentury or a failed operetta singer from the Thirties.
And yet somehow it enchants more than you might expect as it rolls out in its strange and downbeat way.
An album -- and an artist -- as unusual as this cover photo.
We wrote about it at more length here
.
Dead Famous People: "Harry"
More than three decades after they appeared on Flying Nun then shot through to Britain, here is a delightful jangle-pop/powered-down power pop debut album which delights at every turn, has some droll observations and a refreshing enthusiasm about the genre at time when others take a more cynical approach.
We wrote about it at more length here
.
Elvis Costello: Hey Clockface
Many decades into his prolific and diverse career, and Elvis Costello still manages to reinvent himself, here with scratchy beats, spoken word, exotic melodies, some venom as of old, jazz-noir, ballads . . .
Just when you thought he might be hanging up his hat.
We wrote about it at more length here
.
Tania Giannouli Trio: In Fading Light
Piano, trumpet and oud – no rhythm section – allows these improvisations to break free from moorings and ride into the turbulence or find still waters in which to rest.
Pianist Giannouli's career has been worth following, if you missed her then this is a fine place to start.
We wrote about it at more length here
.
Darren Watson: Getting Sober for the End of the World
Using Facebook like it was a Twitter account, Darren Watson worked hard in difficult times to get the word out about this album in which he brought in social comment, Delta blues, swamp rock and a beautifully understated acoustic ballad in Love That I Had.
We wrote about it at more length here
.
Bright Eyes: Down in the Weeds Where the World Once Was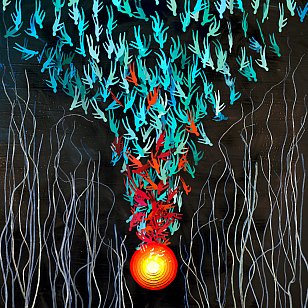 Get past the quirky, time-wasting first track and this album opens out into a juggle between the acerbic and sweet, folk and pop, country and orchestration . . . and a lot of personal pains in the lyrics (he and his wife separated, his brother died, America under Trump).
Not easy, but then many albums with this much breadth and texture rarely are.
We wrote about it at more length here
.
.
Coreyah: Clap and Applause
From Korea came this unusual blend of traditional music and New Wave, and their own take on what we might call psychedelic folk (with flute and coiling electric guitar).
Expect the unexpected and you won't be disappointed.
We wrote about it at more length here
.
The Cakekitchen: Trouble Again in this Town [RR]
The idiosyncratic Graeme Jefferies can catch you off-guard with unusual lyrics but he pulls you in with tricky melodic touches and interesting production.
And of course his signature vocal double-tracking.
One to discover.
We wrote about it at more length here
.
Jonathan Bree: After the Curtains Close
Bree has steadily worked his way towards a European style of melodic ennui and a sense of languid melodrama. On a cursory hearing this may sound like more of the same but the arrangements here are terrific and this album has a very self-contained inner life.
We wrote about it at more length here
.
Pitch Black: The Light Within
The remix album of their earlier Third Light album with the knob turning and fader sliding done by the likes of global friends International Observer, Adrian Sherwood, Zuke, Tor.Ma, Dubsalon, Bodie and others.
Pitch Black always make electronica for close listening and their remixers have done them proud.
We wrote about it at more length here
.
The Beths: Jump Rope Gazer [RR]
This fizzy and bristling album may not be as alternative as many fans think but that takes nothing away from this tight 40 minutes where pop-rock and power pop sit comfortably alongside the acoustic You Are a Beam of Light.
Damn fine pop-rock album.
We wrote about it at more length here
.
Brigid Mae Power: Head Above Water
Irish folk is rarely Elsewhere's go-to music but just a couple of songs into this and we were won by Power's 21stcentury perspectives and voice which could be as dreamy and droning as it was hard and clear.
She surprised . . . and we surprised ourselves.
We wrote about it at more length here
.
Lady Gaga: Chromatica
Classic dancefloor pop with nods to Abba and Cher, electronica motorik beats and self-ccontained songs with Elton, Ariana Grande and Korean pop sensations Blackpink on hand also.
If she wasn't already in the stratosphere we would perhaps say "a star is born".
We wrote about it at more length here
.
Flying Lotus: Flamagra Instrumentals [RR]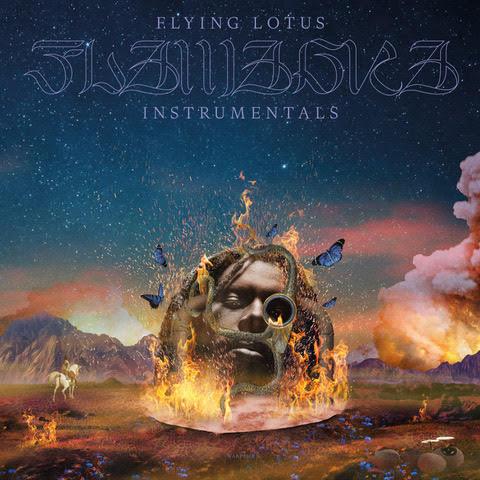 Released as an adjunct to last year's Flamagra album, this largely instrumental version got rid of some of the vocal distractions of the original and presented a much more interesting experience.
We wrote about it at more length here
.
Lucinda Williams: Good Souls Better Angels
Now closing in on 70, Williams hasn't lost her edge and these brittle and often angry songs – with blues-rock edges, searing guitar, the devil stalking and bad men being put in their place – demanded to be heard.
We wrote about it at more length here
.
And now it's your turn: send us five of your top picks (with a sentence or two on each if you like) which we haven't included. Get them in this coming week so we can post The Best of Elsewhere 2020: Readers' Choices