Graham Reid | | 3 min read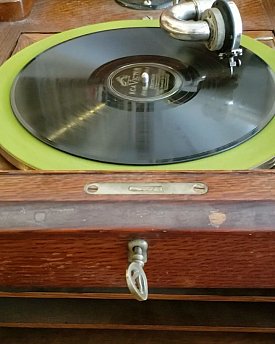 Until recently, so little was known about the bluesman known as Blind Boy Truman that it was widely believed he only existed in the world of myth, if he existed at all.
There was only one known but disputed photo of him, no birth or death certificates, no recordings and no accounts of him ever playing live around his hometown of Cross Timbers in Hickory County near the Truman Reservoir (from which he may have taken his name) in South Missouri.
In fact aside from a few off-hand mentions in archival interviews from the late Forties with the likes of Deaf John Lincoln ("then there was Boy Truman, a mean cuss and a terrible singer") and BB Jackson ("Yeah, I hear of him but I ain't never heard him, don't think nobody did"), Blind Boy Truman might never have existed at all.
Certainly two researchers from the University of Canada in Manitoba turned up some hand-written lyrics to a song called Underground Blues when they went on a field trip to the South in 1964, but no one was really sure if they were by Truman despite a signature on the bottom. More interest alighted later when Bob Dylan recorded Subterranean Homesick Blues.
The lyrics attributed to Blind Boy Truman started, "Momma in the basement makin' up my medicine but I'm on the corner talkin' bout the due rent, man in a Crockett hat with a big pen offers a 12 dollar but I only got 10 . . ."
If Truman had existed he certainly inspired Dylan to one of the more outrageous thefts in popular culture.
But in the past two months Blind Boy Truman has taken his place in the pantheon of obscure but actual blues singers when it was revealed that in 2016 a cache of three original 78s, some newspaper clippings and a faded photo were found in a tin case at the bottom of a lift shaft in the old Roosevelt Hotel in downtown Alabama when it was being demolished.
The names on the recordings, in the clippings and on the back of the photo confirm that Blind Boy Truman was in fact not blind, not a boy and not even a Truman. He was Cephisus Johnson of Cross Timbers who had recorded his few songs in a room at the Roosevelt for the great blues and folk archivist Barry Lomax in 1949.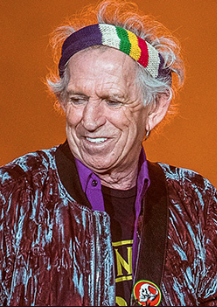 And then he disappeared again.
Three years of research into the newspaper clippings by a team at the University of Howard in Los Angeles date them at some time in the month of July 1950, a fact confirmed by the top right-hand corner which reads "Alabama Daily, Friday July 12 1950".
In the photo the old man – at a guess he would be in his late Thirties – appears to show the ravages of heroic alcohol consumption and a poor diet as he poses with what appears to be a guitar made from a paraffin tin strung with wire.
But it is the six songs across the old 78s which has sparked real interest.
This week Steve Earle, Keb Mo, Ed Sheeran, Sir Keith Richards with Sir Mick Jagger, Dave Grohl and Drake have recorded their own versions of the songs which are released as Blind Boy Truman; The Complete Re-Recordings which appears on limited edition 78rpm vinyl pressed by Jack White's Dead Right Hand label.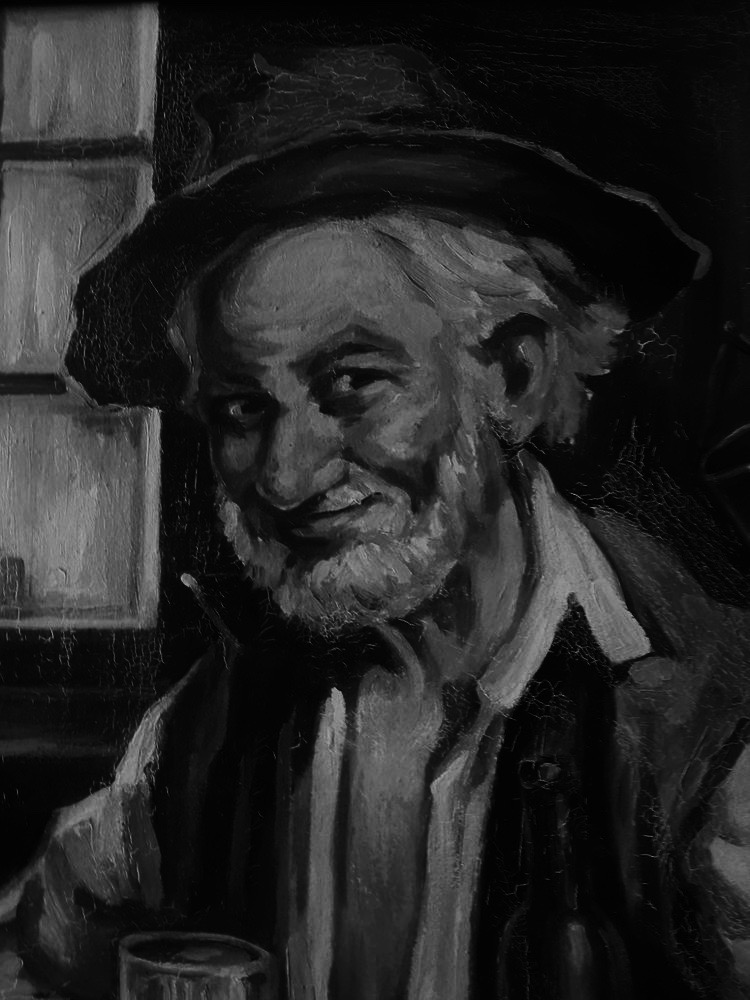 When it has been pointed out that no one these days has any way of playing the album Richards noted with a hearty laugh, "Well that's good, isn't it? They are terrible songs and whoever this Blind Boy Truman was he certainly wasn't a bluesman, the songs are ridiculous and we were just havin' a laugh.
"But there's always interest for people when someone discovers an old lost guy and Truman was always a kind of mythical character anyway. Before him was the great Robert Johnson and before him there was Blind Boy Worthington and before him probably some other guy.
"The fact is Cephisus couldn't sing, couldn't play and wrote shit songs.
"And, as we now know from the photo and the lyrics of Bow Down Black Boy Because Blind Boy is Your Massa, he was a white cracker.
"The only good thing he ever wrote was Underground Blues, and we all know who stole that, right?"
.
For other articles along these lines, but more humorous, check out Absurd Elsewhere here.