Graham Reid | | 2 min read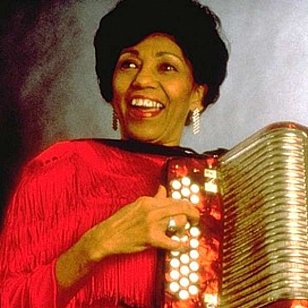 Before Ry Cooder "discovered" Cuban music for a mainstream audience with the Buena Vista Social Club (album/tour/film) there was cajun which was enormously popular for a while and artists like BeauSoleil, Wayne Toups (who came the New Zealand), Jo-El Sonnier and other became well known.
An off-shoot of the cajun connection was zydeco which also emerged out of Louisiana.
Like cousins, cajun and zydeco were driven by accordion and the zydeco stars included Clifton Chenier, CC Adcock (of Lil Band of Gold), Rockin' Sydney, Rockin' Dopsie and . . . Queen Ida who came from Lake Charles where her Creole family spoke that distinctive Louisiana style of French.
She was Ida Lee Lewis but after being chosen as a queen at a Mardi Gras celebration she adopted Queen Ida and – after playing in her brother's band – got her own Bon Temps Zydeco Band together.
With one of the few women in zydeco bands at the time, they were an instant success and played jazz festivals, at Mardi Gras and cajun/zydeco festivals, Saturday Night Live and – with her son Myrick "Freeze" Guillory also on accordion – they presented the rocked-up bon temp style of zydeco with a touch of country and Tex-Mex just to keep the party jumpin'.
This album pulled from the shelves at random for consideration brings in saxophone, country-style guitar (on 1-10 Express with guest Gary Myrick on slide), violin and a lot of dancing sounds.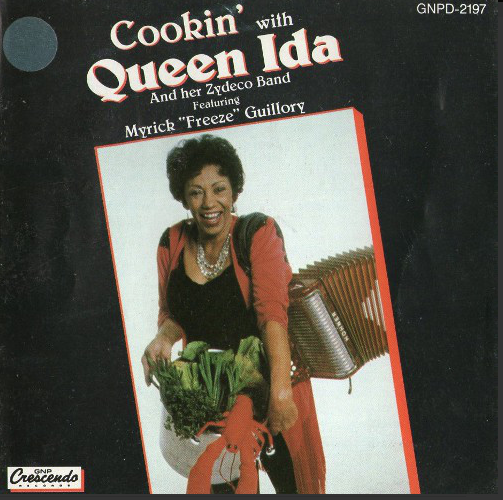 They start as they mean to go with the opener Zydeco written by blues guitarist Lonnie Brooks: "Down in Louisiana where I was born, zydeco down there all night long . . . down on the bayou . . ."
There's a fairly mundane ballad Love is the Answer (one of five songs written by son Myrick) which is for close dancing, but it's the upbeat songs like La Bas 2 Step, Dancing on the Bayou and Hard Headed Woman (with hard rock guitar) where the real zydeco spirit moves them.
There's another breathing space when they do the standard The Ranger's Waltz and the album closes with Myrick's toe-curling, loved-up r'n'b saxy ballad Lady Be Mine ("girl, you makin' me real crazy . . .") which seems beamed in from another album, genre and time.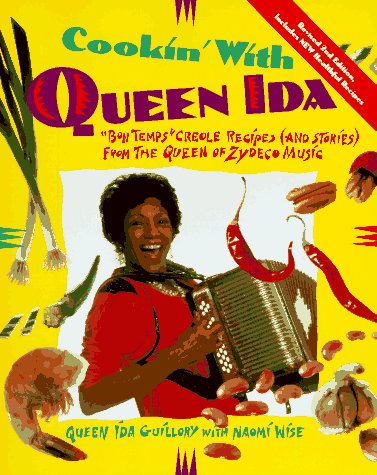 After a while cajun and zydeco albums can broadcast on a narrow bandwidth and this can be like that, although those steps sideways, notably the reggae-flavoured Dancing on the Bayou, add interesting dimensions beyond the washboard and accordions.
You'll not be surprised to learn that Ida was an accomplish cook (isn't everyone down in Louisiana?) and the title of this album coincided with her cookbook of the same name.
The award-winning Queen Ida is, at time of this writing, still alive at 92.
That creole cookin' is obviously good for your health.
.
You can hear this album on Spotify here
.
Elsewhere occasionally revisits albums -- classics sometimes, but more often oddities or overlooked albums by major artists -- and you can find a number of them starting here