Graham Reid | | 2 min read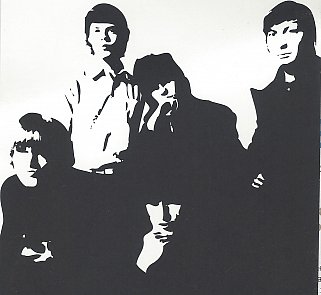 In one the best covers of the period – by David Bailey – this second album by the Rolling Stones was simply an expansion of their chart-topping EP 5 x 5 recorded in Chicago's Chess Studios and announced with more certainty than their self-titled debut the emergence of Jagger and Richards as songwriters.
Not especially good ones, but writers of three songs. And contributors to the Nanker-Phelge pseudonym, credited with two others two others.
So a step up in some ways but hardly an auspicious follow-up after the singles It's All Over Now (excellent dynamics) and Time is on My Side.
Against those covers, the Jagger-Richards songs Good Times Bad Times, Congratulations and Grown Up Wrong were a bit pallid.
What the album affirmed however was just how tight they were as a band, and that Brian Jones was a terrific guitarist. According to Muddy Waters, "that guitar player ain't bad".
Jones is all over the exciting opener of Chuck Berry's Around and Around, the Nanker-Phelge Empty Heart (the best of the originals) and his slide
Jagger and Jones also share harmonica duties and both possess a deep feeling for black blues.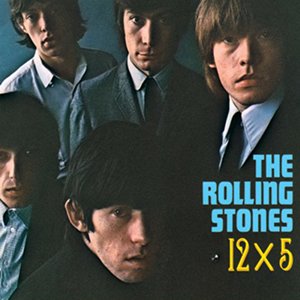 Another key player was pianist/organist Ian Stewart who provides the blues undercurrents on Jay McShann's Confessin' the Blues, opens the memorable Time is on My Side with holy organ (not on the single version) and the instrumental tribute to Chess on 2120 South Michigan Avenue might seem a filler but it's a tightly crafted piece with Jones' harmonica especially effective in shifting the energy up a notch and even its truncated version on the album (on Spotify it is an extra minute and half) it's an addictive slice of groove riding r'n'b.
Songs like Under the Boardwalk and the original Congratulations only proved they could actually sing, and Grown Up Wrong wasn't up to much.
But the two closing songs -- the soulful Wilson Pickett/Solomon Burke cover of If You Need Me and the Southern swamp funk rockabilly of Dale Hawkins' Susie Q, later covered by Creedence Clearwater Revival which makes sense – take the collection out on a high.
Pulled off the shelf at random for The Album Considered pages, 12 x 5 was a nice diversion back to the origins of the Rolling Stones as they made the transition from blues clubs to the pop charts.
As Jon Landau wrote in Crawdaddy a few years later, "this album, which was pretty much a comedown from the first, presented some particularly bad material amid fine original and traditional blues".
No matter, 12 x 5 went to number three on the Billboard charts and a month later they had their second number one on Britain after It's All Over Now with their next single, Little Red Rooster.
The Stones were well on their way by the end of 1964 and the following year The Last Time, Satisfaction and Get Off Of My Cloud gave them a trifecta of chart-toppers.
.
You can hear this album at Spotify here.
.
Elsewhere occasionally revisits albums -- classics sometimes, but more often oddities or overlooked albums by major artists -- and you can find a number of them starting here.
.