Graham Reid | | 3 min read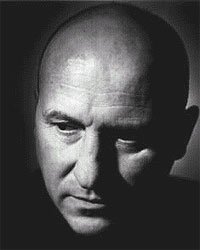 The problem with Tom Waits singing on the 1993 recording of Jesus' Blood Never Failed Me Yet (with the orchestra arranged by Gavin Bryars) is that it is Tom Waits singing.
Waits has such a distinctive voice that it is always going to be Tom Waits – in his tramp mode – that you hear.
For the full melancholy and true religious import of the piece you need to go back to the 1971 original which was recorded live in '75 and appeared as one side of Gavin Bryars' album on Brian Eno's Obscure label.
As composer Bryars explained on the album cover, his friend Alan Power was making a film about London tramps and sometimes they would start to sing, often drunkenly.
After Powers had finished his film he passed on unused tapes to Bryars who discovered an old tramp – not an alcoholic but a deeply religious man – singing Jesus' Blood Never Failed Me Yet.
He copied the voice and made a loop tape – minimalism was in vogue – and later added orchestration (credited to the Cockpit Ensemble) which, as he notes is without pomp or show.
That driving idea of quietness came about early when, in a studio in Leicester, he went out to get a coffee from downstairs and when he came back "found the normally lively room unnaturally subdued".
"People were moving about much more slowly than usual, and a few were sitting alone, quietly weeping. I was puzzled until I realised that the tape was still playing and that they had been overcome by the old man's unaccompanied singing."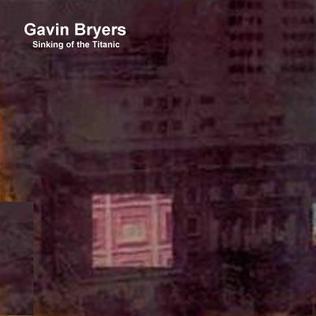 The tramp's solitary voice opens the piece as a melancholy yet optimistic voice and over the 25 minutes the strings come in, then guitar (by Derek Bailey) and bass, then woodwind, French horns, harp, and finally oboe, organ (Michael Nyman) and vibes.
The music of the whole piece has an inexorable pull to it as it slowly emerges and the anonymous tramp's voice drifts into the distance and engulfs him and his old hymn.
It is ineffably beautiful, humanely fragile and in its mood and gentle repetition, the perfect companion piece to The Sinking of the Titanic which took out the first side of the Obscure album.
Legend has it that after the Titanic hit the iceberg on its maiden voyage on April 12, 1912 that amidst the panic and chaos, the band master had the small ensemble continue to play as the ship sank.
What they played has been a matter of speculation but a junior wireless operator gave an account a week after the sinking that he heard them playing Autumn as the vessel nosedived into the deep.
"The way the band kept playing was a noble thing," he told the New York Times. "How they ever did it it I cannot imagine."
Autumn is an Episcopal hymn, but it is also believed that the band played Nearer My God to Thee, and there are understandably contradictory accounts from the survivors.
Gavin Bryars arranged Autumn (and some other related pieces) for the Cockpit Ensemble and added tapes of the New Music Ensemble of San Francisco Conservatory of Music to create a piece which evokes the sadness of the event (there is no drama evident) and the music sinking into the subaquatic darkness.
Around 15 minutes in there is the sense of the music being pulled into the deep and Bryars was drawn to the idea that sound doesn't simply end but dissipates slowly.
So the music from the Titanic plays on in the North Atlantic, inaudible but always there.
In his recording he added a distant interview he did with an old survivor Miss Eva Hart recalling memories of being aboard and towards the end a gentle music box is heard because a survivor Miss Edith Russell amused a child in her lifeboat with one.
As with Jesus' Blood, it is an evocative, moving piece of aural cinema and Brian Eno – a longtime friend and champion of Bryars – took the opportunity to record these piece and release them on his new Obscure label. Titanic/Jesus is Obscure No. 1.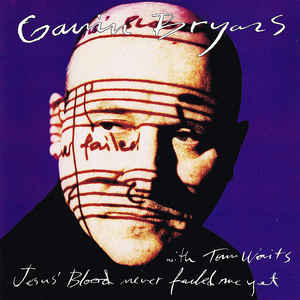 "It was really because I felt so strongly about The Sinking of the Titanic and Jesus' Blood Never Failed Me Yet," he said, "that I persisted with my idea to have a record label on which to get them released."
The original vinyl of those early Obscure albums – Eno released four simultaneously – are now rare but you can hear these two pieces on Spotify here.
There were subsequent, expanded versions of both of these pieces and Jesus' Blood on Point Music with Waits is on Spotify here.
Elsewhere prefers – and refers here to – the originally released versions.
As David Toop noted in Haunted Weather; Music, Silence and Memory, "the poignant simplicity of the Obscure version can't be beaten".
They are timeless.
.
There is a lot about Tom Waits at Elsewhere including an interview starting here.
.
Elsewhere occasionally revisits albums -- classics sometimes, but more often oddities or overlooked albums by major artists -- and you can find a number of them starting here