Graham Reid | | 1 min read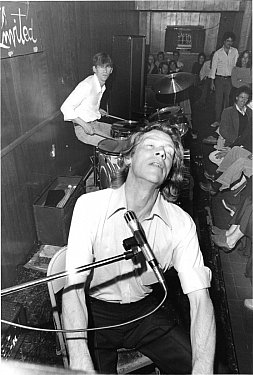 When Elsewhere pulls albums off the shelf to consider for this on-going column it is a random process. Sometimes they can be a forgotten classic, at other times pretty rubbish and then there are those where the question we ask ourselves, "How did I get this?"
Our Album Considered pages have more than a few like the latter: albums that we didn't even know we had, and aren't sure how of why we acquired it.
Like this one by Boston pianist/singer Preacher Jack (Jack Lincoln Coughlin).
It's hard to pin down just when the album was released: some sources say 1980, the copy we're looking at says 1984 and at All Music they say 1986.
All seem to agree that it was his last on the Rounder label for a while however.
Perhaps we were drawn to it by the presence of better known names in the band like guitarists Duke Robillard and Sleepy LaBeef, or that he covered material as diverse as Flip, Flop And Fly and Just a Closer Walk With Thee (with backing vocals by the Persuasions).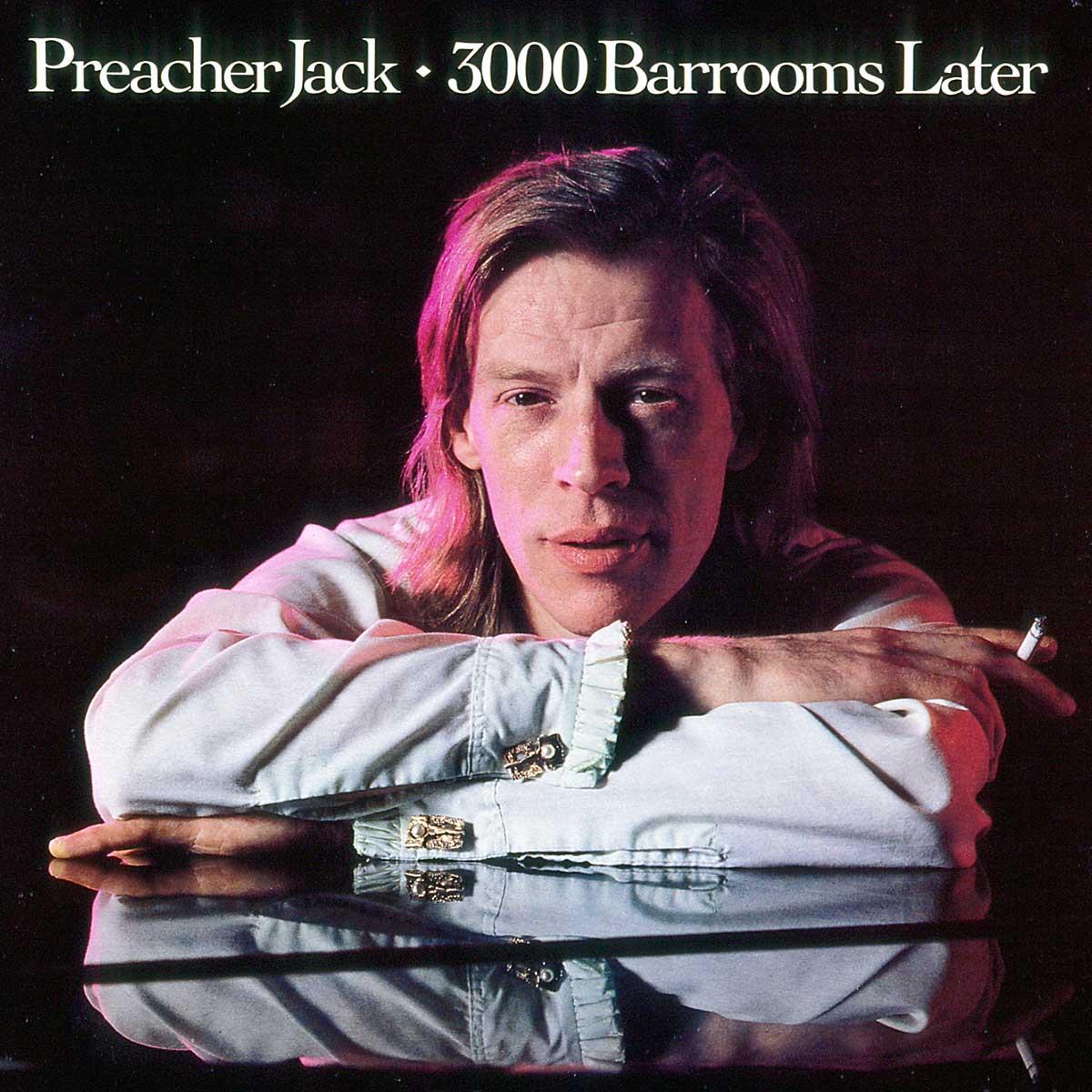 Although Jack was apparently introduced to Rounder by blues rocker George Thorogood, his singing and piano style is closer to Jerry Lee Lewis' country-rock'n'roll gospel . . . with LaBeef bringing an even more downhome country element.
It would be a fair observation that Jack is often a functional more than impressive singer.
But his barroom songs about drinking, regret, heartbreak and a bit about the Lord (sometimes all in the same song, as on Hank Williams' May You Never Be Lonesome Like Me) would be mighty appealing for the congregation in the pubs and clubs he played.
Even the liner notes acknowledge that "the improvisational electricity and verbal pyrotechnics of an evening with Preacher Jack cannot be captured on record".
But when he hits his stride on boogie woogie (Flip Flop And Fly the standout) or a bit of rolling honky-tonk blues you are right there with him.
And like Hank Williams, Preacher Jack was drawn to material with a moral message (like Be Careful of Stones that You Throw here).
Unfortunately this particular album isn't on Spotify (although a wedge of later material is) but if you want to see him, the self-taught Preacher Jack – now with a long white beard and hair – is still playing at 78.
He's all over You Tube . . . and we still can't explain why this album ended up on our shelves.
.
Elsewhere occasionally revisits albums -- classics sometimes, but more often oddities or overlooked albums by major artists -- and you can find a number of them starting here