Graham Reid | | 2 min read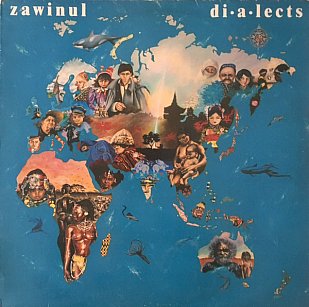 Keyboard player Joe Zawinul had recorded albums under his own name before this one, but the self-titled previous one had been in '71, 15 years back.
In the interim he'd sprung to forefront of attention with Weather Report, the group he founded with saxophonist Wayne Shorter and bassist Miroslav Vitous which was not just in the vanguard of jazz-fusion in the Seventies but for many the greatest jazz group of their era.
In their ranks at various times they had the great bassist Jaco Pastorius who redefined the instrument, drummer Peter Erskine, percussionists Airto and Alex Acuna . . .
By the mid Eighties however the key players Zawinul and Shorter felt the band – which had more line-ups than the Chills – had come to the end of its natural life and they wanted to pursue other projects and directions.
Shorter's early post-WR albums weren't up to much but this by Zawinul – which he created entirely on synths with some vocal passages by Bobby McFerrin and a trio featuring Carl Anderson (Judas in the film of Jesus Christ Superstar) – was, and still is, exceptional.
It was inspired by African musics but, as the cover suggests, it was global in its outlook.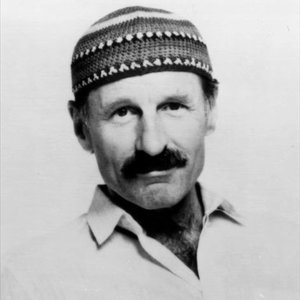 Pulling it off the shelves at random for The Album Considered pages was a little nerve testing: a lot of jazz-fusion from the Seventies and Eighties has not aged well.
But this by Zawinul – capable of some furrow-browed work in WR – is still just a lot of danceable, foot-tapping fun.
He establishes spring-heeled percussive and rhythmic tracks, winds a variety of melodic and rhythmic keyboard parts across the top and brings in those wordless vocal parts to add a human element to the electronics. The Harvest at the start stakes out the mostly upbeat mood.
With pitch sliding, criss-cross rhythms, odd effects (suggesting everything from drunken trumpet to a slash of electric rock guitar), Dialects is a funky treat . . . even on Waiting on the Rain which alludes to the humanitarian crisis in Ethiopia at the time.
Carnavalito begins as a lightly eerie piece (courtesy of Anderson's vocals) before hitting its stride as a street dance, and 6am/Walking on the Nile is repeat-play item over a recurring bass figure.
Peace at the end is an appropriately elevating anthem with a lovely melody.
On Dialects, the man who had played with Cannonball Adderley and Miles Davis proved that he could make synthesisers swing and sing, and touch the head, heart and feet.
An album recently pulled from the shelves at random and which has stayed on the turntable ever since.
This album is on Spotify here.
.
Elsewhere occasionally revisits albums -- classics sometimes, but more often oddities or overlooked albums by major artists -- and you can find a number of them starting here.