Graham Reid | | 3 min read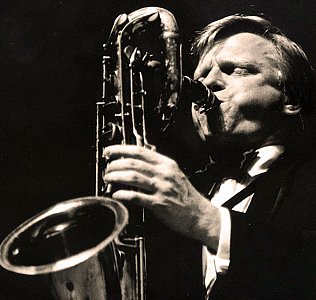 When the much respected jazz writer Gene Lees asked the great baritone saxophonist Gerry Mulligan if he had any comments he'd like to make for the liner notes to this album Mulligan said, "No. I don't think so".
"I said what I have to say in the music. All I can tell you is to have fun writing [the liner notes].
"We sure had fun playing."
But did they though?
The self-defeated and sardonic subtext of the album's title and the 10 tunes they played – two by country writer Roger Miller including his recent hit King of the Road, three by Lennon-McCartney and Dylan's Mr Tambourine Man among them – would suggest this was an album conceding that pop was the lingua franca now and serious jazz was pushed into the margins.
And it was true.
In the late Sixties even big names like Miles Davis weren't selling much anymore -- not even to the black audience despite his moves towards street-funk -- and it wasn't until the ECM label in the Seventies captured the attention of an educated, predominantly white, listenership that jazz started to be taken as important again and having something to say.
Certainly important enough for people to go out and buy albums in a way that hadn't been seen since the years before the Beatles-driven British Invasion.
Jazz – like the blues – never goes away but sometimes it just doesn't command attention . . . and it wasn't in the centre of the frame in the year this album came out.
This was the zeitgeist of the Beatles' Help! and Rubber Soul, the Stones' Last Time and Satisfaction, Dylan's Subterranean Homesick Blues and Like a Rolling Stone . . .
And Tony Hatch's classy pop confections for Petula Clark, I Know A Place and Downtown. Both of which get covered here alongside the theme to the movie Hush Hush Sweet Charlotte and Mulligan's own title track.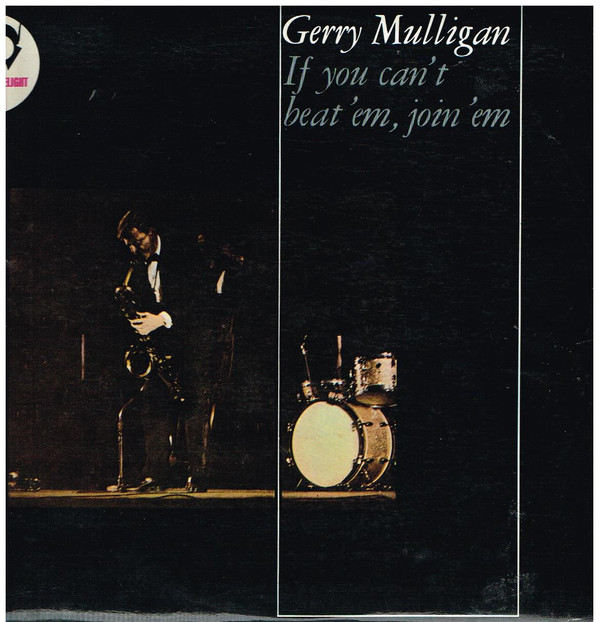 At some point Mulligan – who was still a couple of years shy of 40 and had played with Davis, Chet Baker, Ellington, Billie Holiday, Thelonious Monk and more jazz and blues geniuses than he or we could name – must have stopped as was about to play King of the Road and thought: "Fuggit! Has it come to this?"
In his liner notes Lees tries to gild a fading lily and writes more about the artists Mulligan and his group are covering than any intrinsic merit in what they do with their songs.
And they do just cover the songs, not interpret them: This isn't like John Coltrane taking My Favourite Things on a 20 minute magic swirling ship.
Only one of these versions – Hush Hush which is given an unnatural bounce despite its eerie origin in that scary Bette Davis/Olivia de Havilland thriller of the same name – breaches the four minute mark.
Everything else is around that three-minute radio-pop tune mark.
But wait . . .
There's also the band.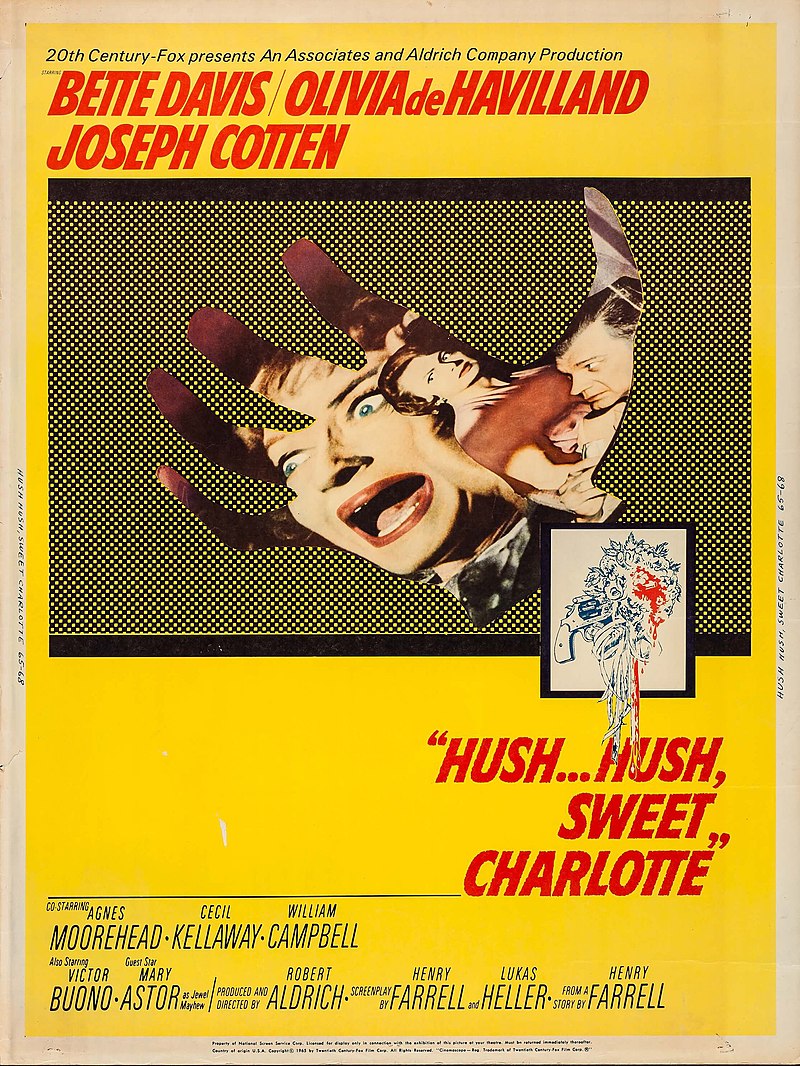 The drummer is Hal Blaine (misspelt as "Hal Baline" on my copy), the great bassist Jimmy Bond, guitarist Johnny Gray (of whom I know nothing other than he played with George Shearing and was in the studio band on some Sinatra sessions) and the pianist is . . .
The wonderful Pete Jolly: probably still reviled by jazz purists for replacing Bud Powell's playing in the Charlie Parker pieces used in the Clint Eastwood Parker biopic Bird.
And, ironically, Mulligan has a pianist here after he'd established the famous "piano-less quartet" with Chet Baker.
So across these 10 covers, Mulligan barely stretched himself to the point where he might "join 'em" . But Jolly brings a sense of class and Blaine is impeccably discreet.
The standout is a languid, quietly bluesy Mr Tambourine Man – the penultimate piece – where you sense both Jolly and Mulligan found something in the harmonics where they could barely touch on Dylan's melody and simply relax into a tune full of possibilities . . . until they let it go after just three minutes.
Dylan said in his Chronicles Vol 1 autobiography that people thought he didn't write memorable melodies, but if that were true – he said -- why were there so many instrumental versions of his songs?
Mulligan and Jolly prove his point.
Gerry Mulligan, who died '96 at 68 and was so much better than this album before and after, and I know wouldn't thank me for pulling this off the shelf at random for consideration.
It was by a couple of other great records by Mulligan . . . but it's in the nature of this on-going "random" game that it came to hand.
It seems emblematic of the care that went into this album by all concerned that my copy – manufactured in New Zealand by Philips and on the Limelight label – has the labels on the wrong side.
Fuggit, Gerry!
It came to this?
.
This album is not on Spotify (no surprise) but you can find it on You Tube here
.
Elsewhere occasionally revisits albums -- classics sometimes, but more often oddities or overlooked albums by major artists -- and you can find a number of them starting here.