Graham Reid | | <1 min read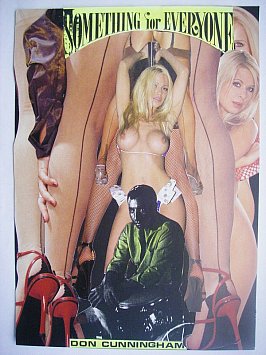 This is the kind of collage which gets you tossed off social media, I am told.
It was created to illustrate a piece about the band leader Don Cunningham and his album Something for Everyone.
It was a great story: he'd toured Fiji, Australia and the Caribbean in Johnny Mathis' band but then a chance encounter lead him to playing in the Playboy club in St Louis, the album eventuated and it was full of exotica and faux-erotica as the hip set might have imagined it in the mid Sixties.
The full story is here, and really, how could you not have Cunningham in the context of legs, stockings and images that would get you kicked off social media these days?
.
For other Art by Elsewhere go here.