Graham Reid | | <1 min read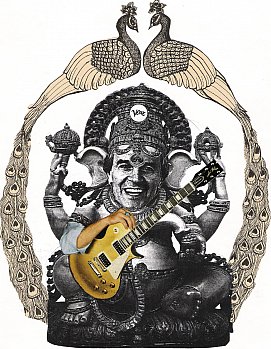 Frankly this was a bit of a throwaway but anyone who knows of the career of John McLaughlin (Mahavishnu Orchestra etc) would get the joke.
This was used to illusrate an article about a live album which acted like a career synopsis and allowed me to offer that overview of his work.
The article is here.
There is more on the remarkable John McLaughlin at Elsewhere, including an interview starting here.
.
For other (and better!) Art by Elsewhere go here.