Graham Reid | | 1 min read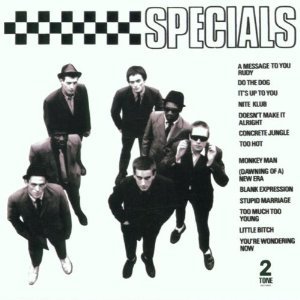 What the most recent waves of ska revivalist don't quite get is, aside from the terrific beat, their mentor bands from the UK like the Specials and the Beat in the late Seventies/early Eighties (the first wave of ska revival) also nailed home some pretty important lyrics.
Message songs in many cases.
The Specials were in the vanguard of the two-tone look but also sang about teenage pregnancy (Too Much Too Young), contemporary Britain (Rat Race, Dawning of a New Era, later Ghost Town) and then freedom for Nelson Mandela.
They were multi-racial, trombonist Rico was about three decades older than the rest and they took their music and message straight into the mainstream.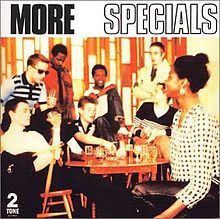 This two-for package pulls together their '79 debut album and the '80 follow-up More Specials for a thumping great slice of old-style ska delivered (and respected) with a new energy.
They also had a good sense of humour ("what I like most about you is your girlfriend"), a bratty delivery, great taste when it came to covers of original ska material and . . .
And they just had it all really.
On this pairing of their first two albums for $9.99 at JB Hi-Fi store here, they also qualify as this week's Elsewhere-recommended Bargain Buy.