Graham Reid | | <1 min read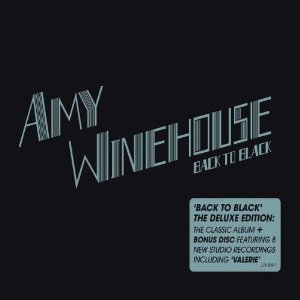 If you were one of the few who didn't buy Amy Winehouse's second album Back to Black on release in 2006 you doubtless picked it up when it came out as an expanded edition a couple of years later. Or, failing that, picked up the four-CD box set which coupled the expanded version with her debut Frank and some extra tracks which accompanied that reissue.
And if you failed on all those fronts then doubtless you went shopping in the wake of her tragic death.
It seems many thousands did.
If however you have held out on her particular gifts this long then you should tarry no further because Back to Black -- an exceptional album -- in the version with added tracks is currently at JB Hi-Fi stores here.

And at $18.99 for these two discs -- and believe me, the bonus disc is thoroughly worth it -- that makes it this week's Bargain Buy.
While you are there you should also get the expanded Frank (see here).